Tophatter review: As you hear I mention a little bit about selling your crafts on Tophatter Auction in 14 etsy alternative market places. So here we will go for some detail and little review  from my opinion.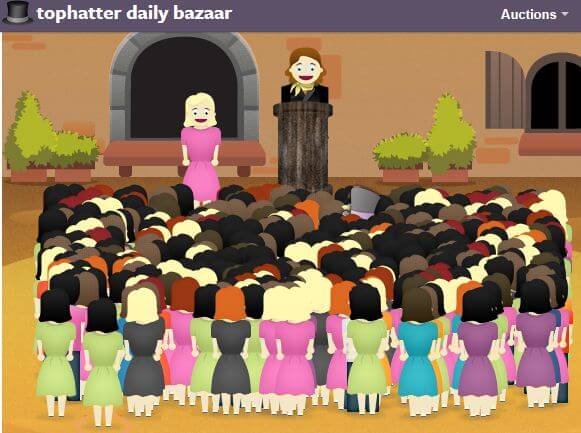 What is TopHatter?
 TopHatter is an online auction site for handmade items such as jewelry, accessories, home decor, vintage, and crafts of almost any type.
Listing Fees
 Listing is free, and your auction goes live as soon as you want it to – you don't have to wait for it to be "approved" by moderators.
 Scheduling
 Simply choose the time and date you'd like your auction to go live.
 Building a reputation
 Build your reputation as a seller by selling your items in auctions.
 Selling Fees
 TopHatter keeps 10%, so keep that in mind when pricing your items.
 Setting a Starting Price
 If your item usually sells for $25, try starting the price at $12-$15. Play with it a little and see what works best for you, but I've found that starting the bidding price at at least 50% off retail is best. That's the fun of an auction – having the chance to get items at half off retail.
 Profits
 Making a profit on TopHatter may be difficult, because you're selling your items at a discounted price, plus TopHatter is taking 10%.
 Overall Thoughts
 It's a good idea to try TopHatter out, just to get your shop name out there. Getting your products noticed by a new crowd of people, without having to pay huge advertising prices, is always a plus.
 You may not make much of a profit at first – or at all – so just keep that in mind when trying TopHatter out.
 If you sell supplies, TopHatter may be a good idea. After browsing some threads on Etsy, I saw that many have had success with this online auction site for selling supplies and jewelry.
 Think of it as a clearance sale – if you want to move some items, and move them fast, TopHatter is the way to go. You won't make much of a profit, but you'll make room for new products.
 Have you tried TopHatter? Did you have success?