We all need the perfect dress. Finding the perfect dress can be such a difficult task, you could end up trying on mountains of dresses before you find the one you love. Luckily for all of you lovely ladies, today  online shopping for a beautiful prom  easier than ever  for your magical night at JJsHouse.com.
We have a method to help you find your perfect dress even faster
Know Your Body Type
All of us have a certain body type, and all of us know how to rock our style. But when it comes to prom dresses, we don't really have the experience to know which type of dress will look best with our body types.
There are five main body types: hourglass, pear, apple, inverted triangle, and rectangle.
Hourglass: This means you've got a bigger chest, thin middle, and full hips.
Pear: This means you've got a smaller top, but full hips.
Apple: This means you've got some curvy goodness all around you.
Inverted triangle: This means you have a full chest and slim hips.
Rectangle: This means you aren't as curvy, but you've still got a great figure to show off.
Now try to take a guess at what body type you have. Once you have that figured out, here are the dress types that go perfectly with those body types.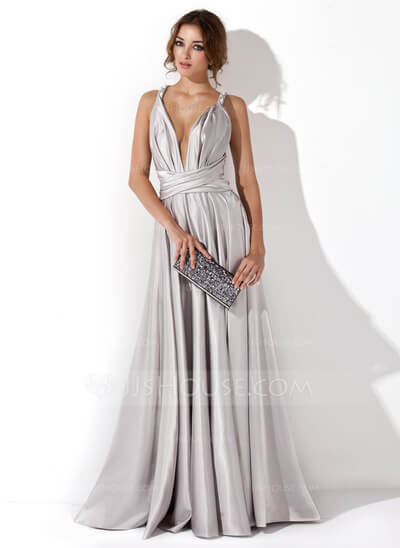 Hourglass: Pairs perfectly with an A-line dress.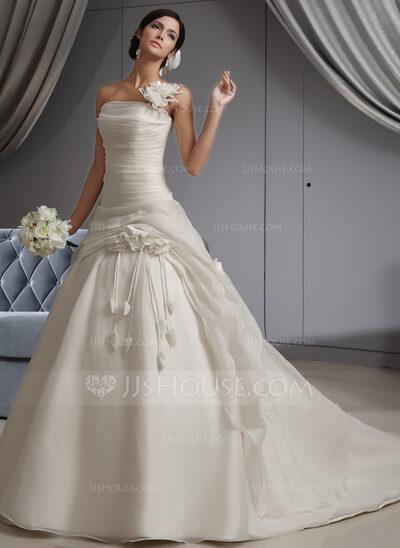 Pear: Pairs perfectly with a Ball Gown.
Apple: Pairs perfectly with an Empire dress.

Inverted triangle: Pairs perfectly with a Mermaid dress.
Rectangle: Pairs perfectly with a Sheath dress.
More beautiful collection of prom dress at great price for you to choose from at http://www.jjshouse.com/Prom-Dresses-c18/
Color Me Lovely
The next step to finding the perfect prom dress is deciding what color to wear. This step is based all off of your skin tone, that means how light or dark your skin tone is. There are three basic skin tones: cool, warm, and neutral.

Cool: this means that you have a lighter complexion, meaning you probably get sunburns easier and have probably been referred to as pale once or twice in your life time.The perfect colors for this skin tone are rich colors. These include black, red, pink, and dark colors such as royal blue or purple.

Warm: This means you have a bit more color in your tone, you can probably tan as well.
The perfect colors for this skin tone are earthy colors. These include greens, browns, tans, and soft, light and bright colors.

Neutral: This means that you are somewhere in between.
You are a lucky duck here, you get to play around with any colors you'd like, because they will all compliment your skin tone!