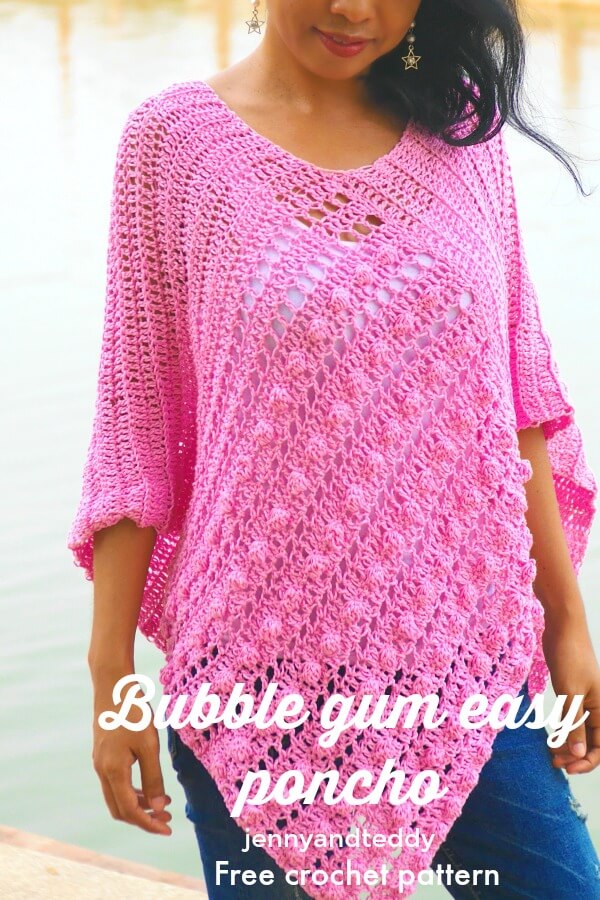 Learn how to crochet a  bobble stitch poncho with easy step by step video tutorial . Let's Meet Bubble gum cute and easy crochet poncho pattern!
They made from just 2 rectangle. With the  pink pastel color will make you feel like you are a princess .
For the love of bobble crochet stitch That I had, I love the pop up texture that bobble stitch give and the fun to making it and turn them into something wearable for this summer and spring.
Have you guys try the easiest beginner friendly poncho yet? They called Lilly easy crochet poncho made by me^^. [Read more…]