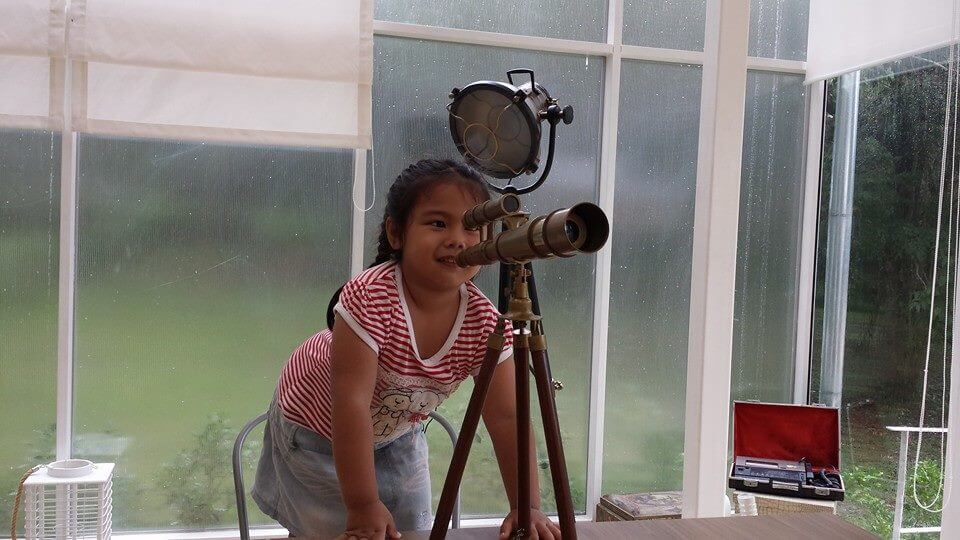 Dinosaur and Elephant Park in Phitsanulok, Thailand
This weekend the weather is looking great, so its time for a mini adventure.
Family packed like sardines into our little car we hit the road for a 30 minute drive to a new experience. Todays were off to The Dinosaur Park, where we are guaranteed to experience giants of Jurasic times full life scale. And the rumor is we might even be able to swim with elephants at the same time.
Family singing along the way, until its pitstop time for refreshments and a break from the burning heat which is melting the road tar. Parked under a cool tree sipping slowly on a ice cold capacino(trying to avoid a brain freeze headache) when little 4 year old neice Miss Pearl screams (at the top of her little lungs) "Market Uncle, lets Goooooooooo!"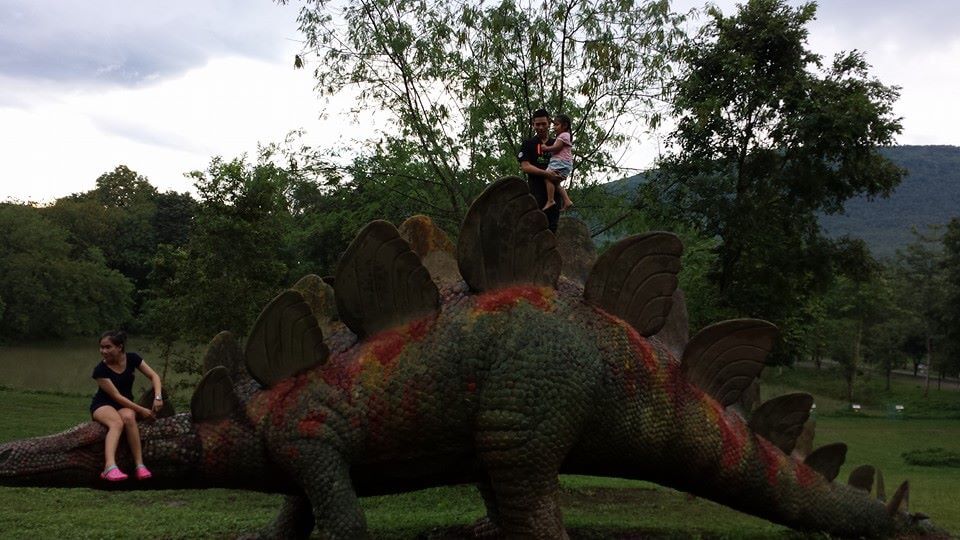 Seven month baby George thrown over dads shoulder, we head for an exotic roadside country market with fresh produce,snacks,clothing and hand made goods being bargained for by the locals and overpaid for by the tourists. Shock Horror the Rice Farm Mice being grilled on a charcoal barbque actually smell delecious but no time its back to the car 5 more minutes to reach our goal.
Over the hill and around the last bend we are greeted by a little man smartly dressed in his official security uniform to guide the way saying "Welcome Welcome … Coffee and snacks to the left, Fish feeding 2nd left, Elephant swimming where u hear the trumpet, roar or rumble, and please drive slowing at the elephants and other animals are free roaming" Oh My Gosh, did I hear correctly, what other giants are roaming free.
Car parked (under another cool tree) we are amazed and in ore of the giant life scale Dinosaur sculptures posing in life like positions, enticing us along the path until we turn to notice we are now surrounded and seemingly transported far into the past to the land of the Giants when jurasic dinosaurs ruled the earth. Statues so lifelike little neice Miss Purl is holding hands tight and worried she will be eaten in one bite.
After a few quick photos, its back to the coffee shop which is an air-conditioned canvas covered tent filled with comfy sofas and historic artifacts and trinkets of a time gone bye. Little Miss Purl called out again "Uncle… they have fish feeding do I have enough money to buy some feed for them, they might be hungry." Grandma and mom relaxing with more cool drinks. Dad is dragged ouside the the burning heat to feed the fish in a giant pond, which also doubles as an elephant bath.
Thunder shakes the ground as Dad looks to the sky, which is clear, no rain clouds above, then an elephant trumpets to announce his arrival and to congratulate himself on being first the the bathtub. Big splashes as 4 Giant elephants stroll deep in the water, guests start to scrub them with brooms and get repaid by jets of water from the elephants trunks.
A truly majestic experience , next time, we have to get in the water too.