Meet our Etsy shop spotlight Carrie, the lady behind creative shop of OhanaCraft. Her shop is full  with cuteness of amigurumi crochet patterns. Let's get to know her a little bit more shall we?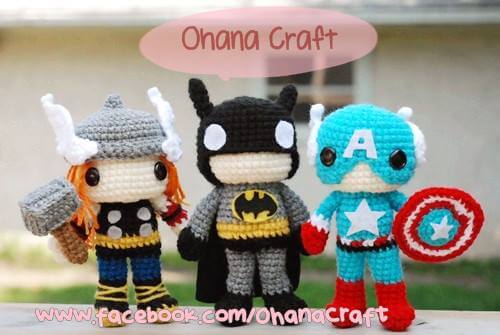 1.Tell us a little bit about yourself and your shop?
My name is Carrie, I'm from Taiwan and I'm a very lucky stay-home mom with one beautiful 4-year-old daughter and one adorable 3 –year-old son.
I also have a wonderful husband who works so hard so I can be a stay-home mom and develop my crochet hobby into a real business.
2.How did your etsy story start?
Life is so expensive here… I don't have a job and buying all these yarn is kinda heavy to me, so I decided to create my own pattern and try
to sell them online, Etsy is not free but Etsy is a good start! We just moved from Taiwan to Canada about 2 years ago (2010), Youtube
actually taught me how to crochet back then, I started with crocheting circles and some little flowers, to be honest, I had no interest in amigurumi at first
but nowI'm in love with Amigurumi!
3.What's the story behind your shop name?
My families are the most precious that I have, that's why I name my shop "Ohana" , Ohana means "family" in Hawaii —if you watched "Lilo and
Stitch" then you know what am I talking about—- and I hope my work will bring the warmth to ppl and expect they will treasure my work like they treasure
their love ones. I have no idea I could be one of the amigurumi designer, I have no idea that I could really design my own pattern and really get to open my little
shop online. Thanks to internet, thanks to ppl who love my work and thanks to my families.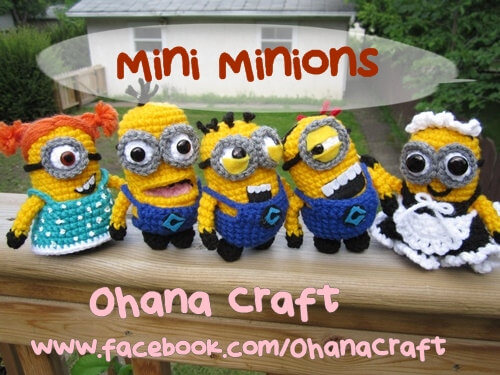 4.What's the most important thing you've learned as an Etsy seller so far?
Taking good care of my customers, of course!
5.How are you promoting your etsy shop online, social media or blog? How does that work for you?
I use Facebook and blogspot to promote my store, also I tried to visit different forum or different blogs to know different ppl who're also like doing
crochet.  Sometimes I share my free patterns or held a crochet-along with ppl on Facebook. Free stuffs are always good!  These ways work pretty good to me
and I'll keep looking for new ways to promote my store!
6.where can we find you?
This is my facebook fan page: https://www.facebook.com/OhanaCraft