Hey lovely!
I am a bit late to share great news with you (with all things about family matter going on) That our animal friends and Vicky bunny amigurumi crochet patterns make their way into the publish book " Fun and Easy Amigurumi ".
I feel like my dream came through! That I am part of this Fantastic book and with all talented Amigurumi designer.
I was so lucky That Rob Appleboom,  from this amazing 2000 free amigurumi patterns blog, asked me if I have a pattern for Amigurumi book. He planned to publish.
And here we go!
The greatest Fun & Easy Amigurumi book is full of cuteness and colorful with easy to follow for everyone to enjoy.
A Big Thank you to Rob and the team- Editor, book designer , Amigurumi designer and illustrators for all the time and effort you guys have put into the book.
Let's have a little sneak peek shall we?
Book cover.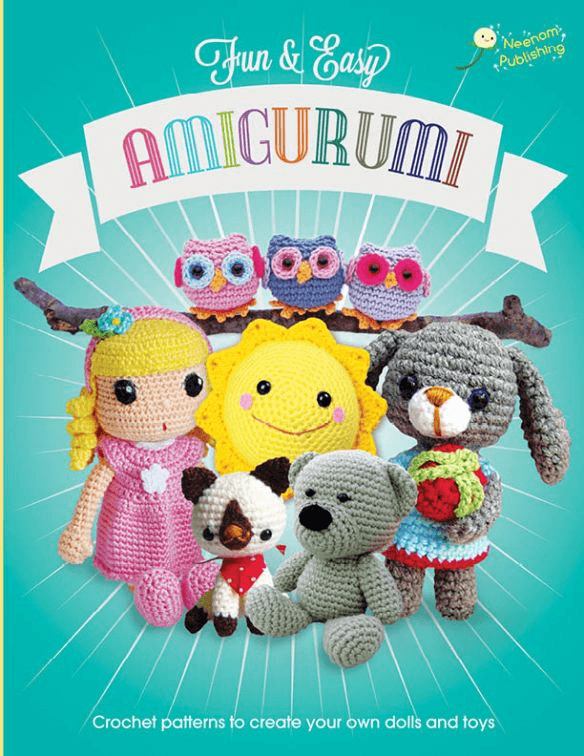 In the book include:
-14 easy crochet amigurumi patterns,
-Step by step photo tutorial to follow and help you along the way to make each cute amigurumi
-colorful and cute illustrate on every page to enjoy
Here the pattern you will find inside

Some of the talented designers are:
Vanja Grundmann from http://www.amigurumibb.com
Elisabeth Carr from http://www.etsy.com/uk/shop/Lybo
Gemma Cubells from http://www.tremenducrochet.com
Karin Godinez from http://www.amilovesgurumi.com
Viktorija Dineikiené from http://www.facebook.com/LovelyBabyGift
Rachel Hoe from http://www.littleyarnfriends.com
I am sure you'll love to have this book in your ami collection!
Happy crocheting!