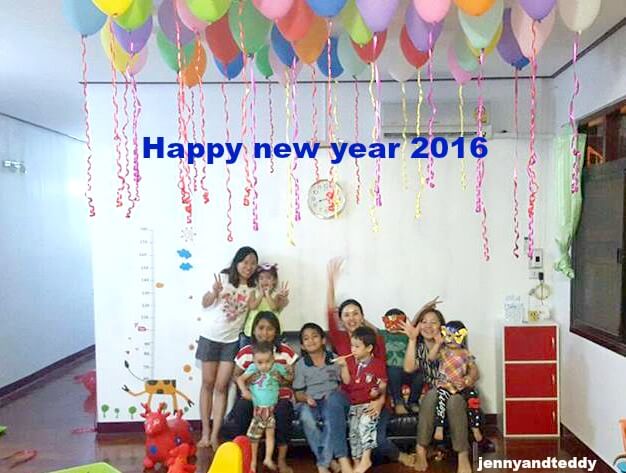 Hello friends! Happy New Year 2016 to everyone! A bit late for the first blog post for 2016.
Many of you may wonder where have I been and What I had been doing last year!
I always miss you guys my blog friends and readers. Sorry guys, I didnot update blog for a while.
Well well, Just been busy bee with my little boy. We had a new year party with my high school friends.
We are all grew up and so fun to let's the children play together, it's a wonderful time to meet and chat with
old friends and a big mess after party hahahah.
How your's New Year Party? Did you guys miss me? Please have some comment if you do.