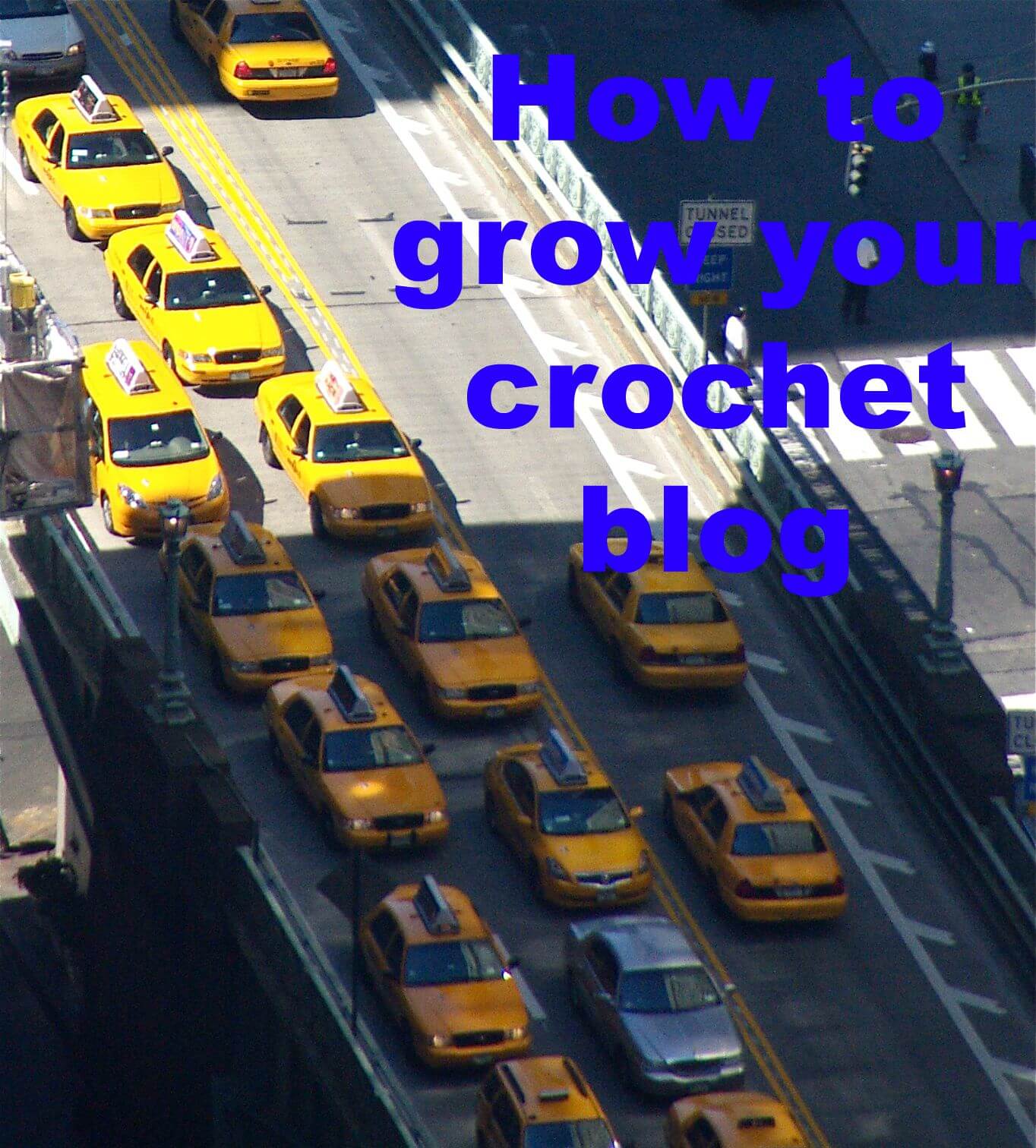 I know running a crochet or craft blog is a lot of fun because it allows you to be creative and share it with other people who have the same interests. But when you're trying to gain more
traffic and popularity to get your audience to grow with so many Gazillion blog out there,  I can imagine you might feel overwhelmed or struggling with how to increase your blog traffic
(Me Too! ) .Your friends and family probably know your website by heart now, so you've got to try to  promote your free crochet patterns and attract brand new readers, but how do you do that? 
Well one tip we have for you to try is submitting some of your free crochet pattern tutorial on another website. Other websites that are similar to yours have an established audience who
share the same interests, so by submitting to them you have a chance to attract some of their audience to your site.
There are just a few steps before you submit it, and then we'll even show you some great places to check out!
Step 1: Make sure it's a post on your site that you are really proud of. You don't want to submit low quality work, you want to be the best and get the audience excited!
Step 2: Make sure you link the crowd back to your site. You can either leave a physical link to your website, or put it on the edge of your work's picture. This way the crowd knows where to go to find more.
That's it! Now you just need to know where to take your work. Here are a few of our suggestions.
1.  craftgawker: Is a very popular  online gallery in craft, and did you know that craftgawker.com is one of the top <50000 sites in the world (from Alexa info).
If you submit your free tutorial and get feature, you will see some big traffic spike. Just let you know that, that they're pretty picky about the photo – I've had more tutorial turned down than accepted.
2. craftgossip: Is also very popular as craftgawker,so if your tutorial get featured on there site, you will get significant traffic spike.
3. 2000 Free Amigurumi Patterns: The audience on this site is used to having tons of options, so they'll be searching for what's new; and now that's you!
4. Ravelry: This is a great place to show your work, and if you want you can even make a little money.
 5. Craftsy: You make a profile, show off your patterns, and can make a little money as well. What more could you ask for?
6. The Yarn Box: This is a really easy to use site where you can make a profile and show off your work.
 7. Join link party on crochet blog: Moogly blog,Oombawka design , Be a crafter xd, 2crochethooks, rebeckahstreasures.
8. Crochet me: simply add your free tutorial on free crochet me pattern page.
9. Button swap for similar blog: oh yes, button swap they work  good as well.
10.Crochetvillage: add your free crochet tutorial at they free pattern page.
Those are our top 10 picks to check out, but don't worry there are plenty more that we'll give an honorable mention:
Crochet At Play, Free Indie Crochet Patterns, Crochet Pattern Central, Crochet Pattern Bonanza,  CrochetHappy and craftfoxes.
It  would  be fun if you would share your tips and introduce yourself in the comment today. Whether you are an awesome reader or  blogger,  I would love to know you a little bit better.