Are you ready to give your heart away to someone special for this Valentine's day? Instead of just telling them, you can make them somethings sweet that filled with love. This way they will always remember that special day when you both fell in love and will be able to cherish that moment.Here you go I am sharing with you guy's  this cute recipe and easy to make for a special day.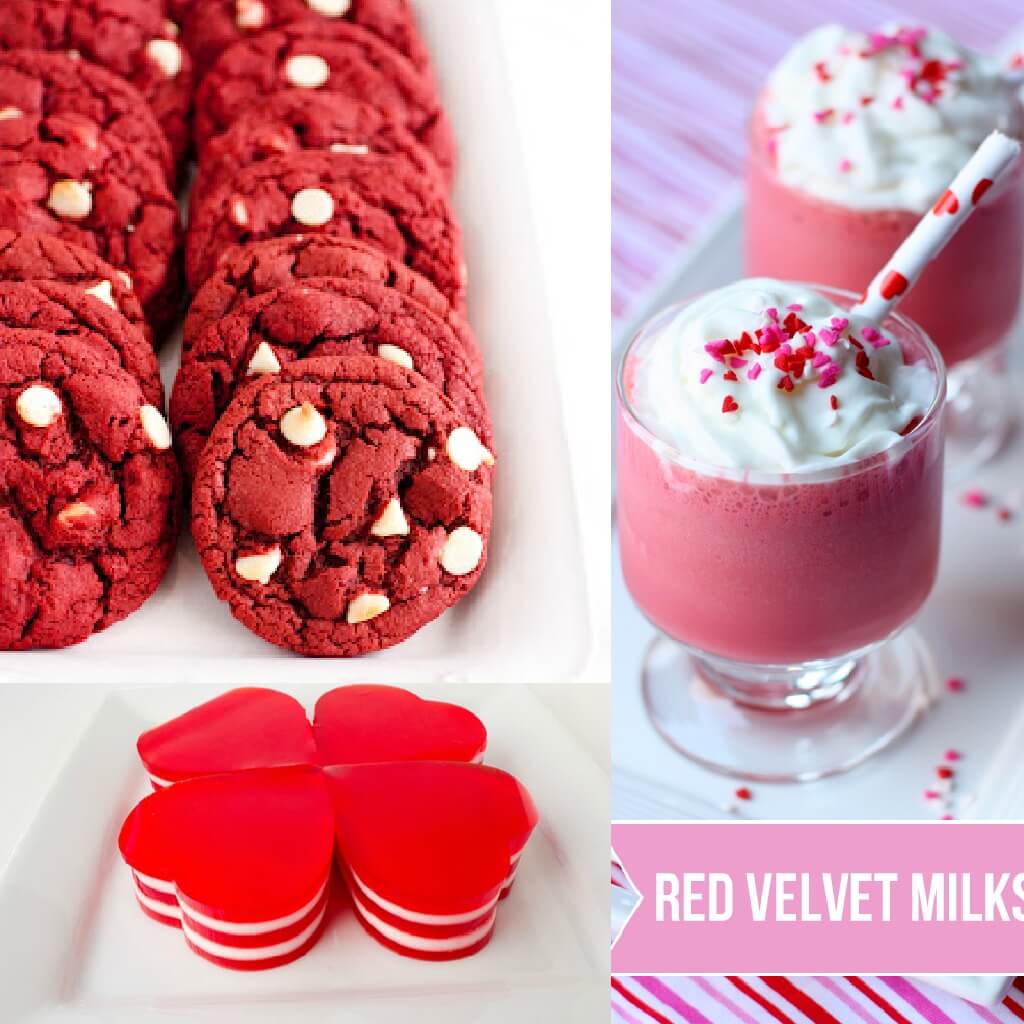 1. make this sweet Red Velvet White Chocolate Chip Cookies with Jaclyn at Cooking classy
2. The cutest Layered Jello Hearts make them with Lisa at Thebearfootbaker
3. Make this super easy Mini Red Velvet Milkshakes with Courtney at pizzazzerie.com
Hope you enjoy.
Did you make something special for this valentine's day?