Smoothies, for whatever reason, are something I'm drawn to, especially in the mornings.
They're my go to breakfast because they're quick and not to mention tasty. Outside of that, most of them are great for detoxing and include a ton of ingredients that give your body a boost to start the day.
One of my favorite smoothies to drink in the morning is a super simple pineapple smoothie.
I've been attempting to lose some weight lately and this smoothie has been amazing at giving me the nutrients I need while detoxifying my body and helping me lose a bit of weight.
Sometimes my body doesn't handle milk well in the morning which is the case for many people. Milk in general is difficult to digest, even if there is no underlying health reason causing it.
Milk is delicious but this smoothie is water based which makes my morning feel that much smoother without any stomach issues to get in the way of starting my day.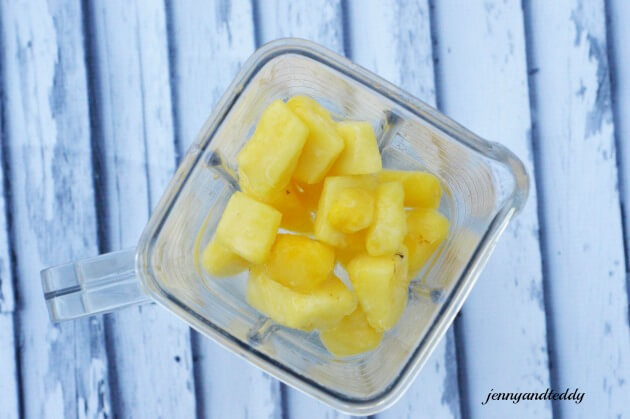 Ingredients:
1 ½ Cups Frozen Pineapple
8 Large Pieces of Ice
1 Cup Water
Directions:
Add all ingredients in a blender starting with the pineapple.
Blend until no large chunks appear. You may have to use a long spoon to stop and stir occasionally in order for the mixture to blend correctly.
I hope you guy enjoy my favorite smoothie!