Hi Ladies, I am back!
Let's start  blogging your way to promote your craft business!
As  you guy's knew I was on vacation trip to visit my family.
So today I am so excited to sharing the basics of what I have learned about crafting business. And how I promote my etsy shop, crochet patterns and blog.
Let's get start! First, we talked about blogging.
Why you need a blog to promote your handmade business?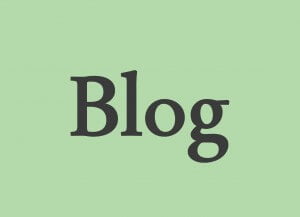 Whether you sell on popular online venue site like, Etsy or elsewhere. There are millions of handmade products out there. So it's a huge competition among shop owners. That's why, owning a shop over there is not the only thing, but using the best techniques to promote your shop is the most important part.
Blog is one of the fantastic ways to promote your shop.
There are several reasons behind this:
1. Search engines love blog
Google loves fresh and unique content which they can find in the blog. Blog are also SEO friendly because the way they structured, text-rich and link-rich. So they tend to ranking really well in search engine that mean you get more exposure to your shop.
2. They are inexpensive.
Rather than leasing actual store space where you can pay hundreds or even more than a thousand dollars each month, you can virtually enjoy the same exposure simply by making your own blog. Ultimately, a blog will be your store's online home – a place that is exclusively devoted to marketing your handmade products for a very small amount of money. 
3. They are easy to use and set up.
Don't worry about not having any kind of technical skills for managing your own blog. The user interface of popular blog hosting sites like Blogger, Tumblr and WordPress are very easy to use. There are also all kinds of free tutorials online that can help you manage your blog effectively.
4. Blogging let you interact with you target audience
Comments help you in a great way to developing the relationship with customer and your fan in a well manner.
5. Blog can be the place to showcase your product and service
People tend to buy products from the person they know. So you could put up some great photos of how you create your handmade or a sneak peek to your daily life to show the reader or your future customer what they are actually looking for and what you have to offered.  Also, there is a plug-in called Etsy mini, which basically feeds some of the Etsy items directly from your Etsy shop.
So, blog platform is a great tool for getting your shop notice. It will naturally divert some of the online visitors of your blog to your Etsy shop. That's why; most of business person who owns an Etsy shop now has an online profile in a blog, which reflects their business to capture success.
I would love to hear your thought about does blogging help your craft business.