Hello, from Thailand!
Did you guys miss me? I am doing fine and thank you so much for sending your kind thought through out the email.
So today I will take you to visit the first capital city of Siam Kingdom between the mid 13th and mid 14th century AD, called Sukhothai Historic Park.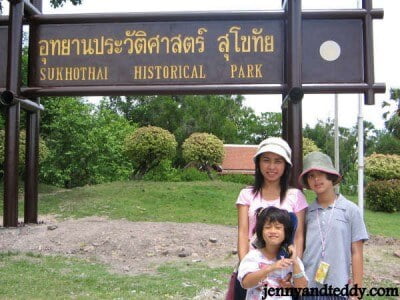 This park located in Sukhothai province  north of Bangkok, more detail about Sukhothai Historicla Park just go here.

Let's go!
 There will be a cost to enter Historic Park (around 5USD/person)
The great way to get around the park is riding a bike. Bicycle rental can be found just near by the park for 2-3 USD/day.
There are many beautiful ruined temple and monument to see.
Guess, where I am going to shows you next destination.
Love and Big Hug!
Jane