What is in the name? When choosing a name for your Etsy Shop or Business, it's important to keep a few important tips in mind.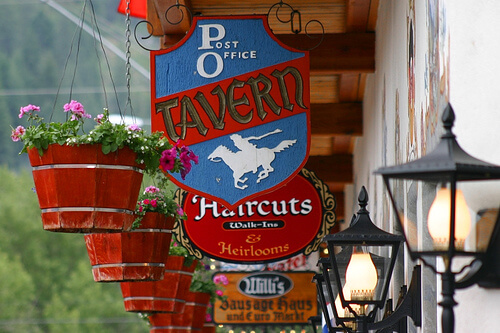 1. Be catchy, but not too catchy.
Sometimes you will see trends with names. They come and go, so don't be trendy when naming your shop. Choose a name that you will be proud to be remembered by, for years to come.
2. Keep it simple.
You want people to remember your shop name – it shouldn't be too long. "Jennyandteddy" is easy to remember. "Jenny and Teddy and Random Other Things" isn't. Convey a message with your shop name. You want your potential customers to know what to expect when entering your shop, without having to search for it.
3. Don't be that shop.
You know, the wun that spellz everythinn da wrung way, just to be cutesy. Just… don't do it.
4. Make sure you can trademark your name.
Check, double-check, and triple-check the name you want to use for your shop. Be sure that it's not a name someone else is using.
5. Be consistent.
If your name is "Jennyandteddy", don't have your name as "Jenny Love" on Facebook, "jenny's Boutique" on Etsy, and then "@jennybizness" on Twitter. Brand yourself, brand your shop. Keep it the same across the board.
6. Don't box yourself in.
If you name your shop "Jenny's Bows", customers aren't going to find your shop while looking for jewelry pendants. If you use "Boutique" in your name, most people will think of clothing. If you box yourself in, you won't be able to add on as easily later on down the road, so keep that in mind while choosing your shop name.
7. Make sure it's available!
Before you set up your shop, check all platforms to see if your name is taken. If it's taken on Twitter, chances are it's taken elsewhere. Your name needs to be 100% unique. A name isn't something that comes easily to everyone. Write it out, type it out, design some business cards. Then sleep on it, before making any concrete decisions!
More tips for help you name your etsy shop
What's your best tip for coming up with a name for an Etsy shop?