Hi guys! We have a  Trip with family to strawberry farm and a beautiful bhuddist temple, with market in Khao Kho District, Thailand. This area is so naturally beautiful and the HMONG(local mountain village people) are beaming with smiles and glowing health. Seems to be a baby boom here such cute kids looking smart and vibrant. Must be all the natural home grown organic food.
At  the HMONG(local mountain village people) New Year Fair.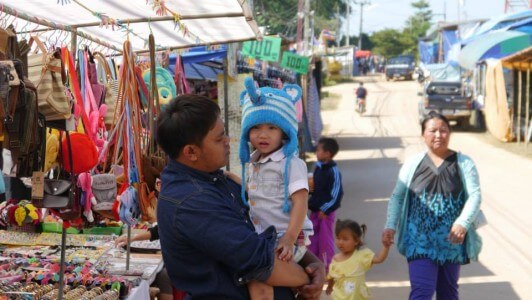 My counsin and his little boy shopping for some cloth at Hmong fair.
We are picking fresh strawberry at the farm
The fresh strawberry are so tasty and smell so good so my little niece cannot wait.
We also visited and Hand Picking some Oragnic Greens for a Healthy Green Smoothy. Grown hydroponicaly with home made liquid fertiziler. in Khao Kho District.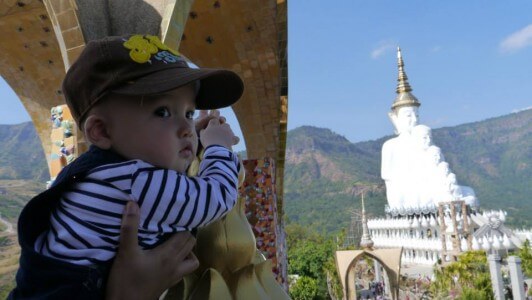 On the way home we visited the great big beautiful temple in the high up the mountain My little G lovee it.
Finally we have a delicious dinner before heading home Fresh river fish with organic vegetables, herbs and a very modern sweet and sour strawberry sauce.
Happy weekend!