Are you girls obsessed with making a crochet poncho as I do? If you are on the hunt for easy and free crochet poncho patterns to save in your collection, look no further.
I have gathered a list of more than ten beginner-friendly free crochet ponchos patterns round up for you.
They are absolutely perfect for beginner crocheters out there to practice and try their hand on your first crochet project and garment.
Ponchos are made from simple crochet rectangles and are designed for a relaxed fit with style.
This poncho crochet collection is made from simple stitches like single or double crochet.
You guys can quickly master it within no time.
So Are you ready to make your first stylish ponchos and wear them around town on a chilling cold day?
They are perfect for the fall season as well as springtime.
Mixed & match them with your favorite jeans, tight pants, or a skirt.
And be proud of yourself. You are beautiful!
the beginner poncho by me jennyandteddy.
This poncho works up fast with chunky yarn and features a turtle neck which is great for winter and colder months.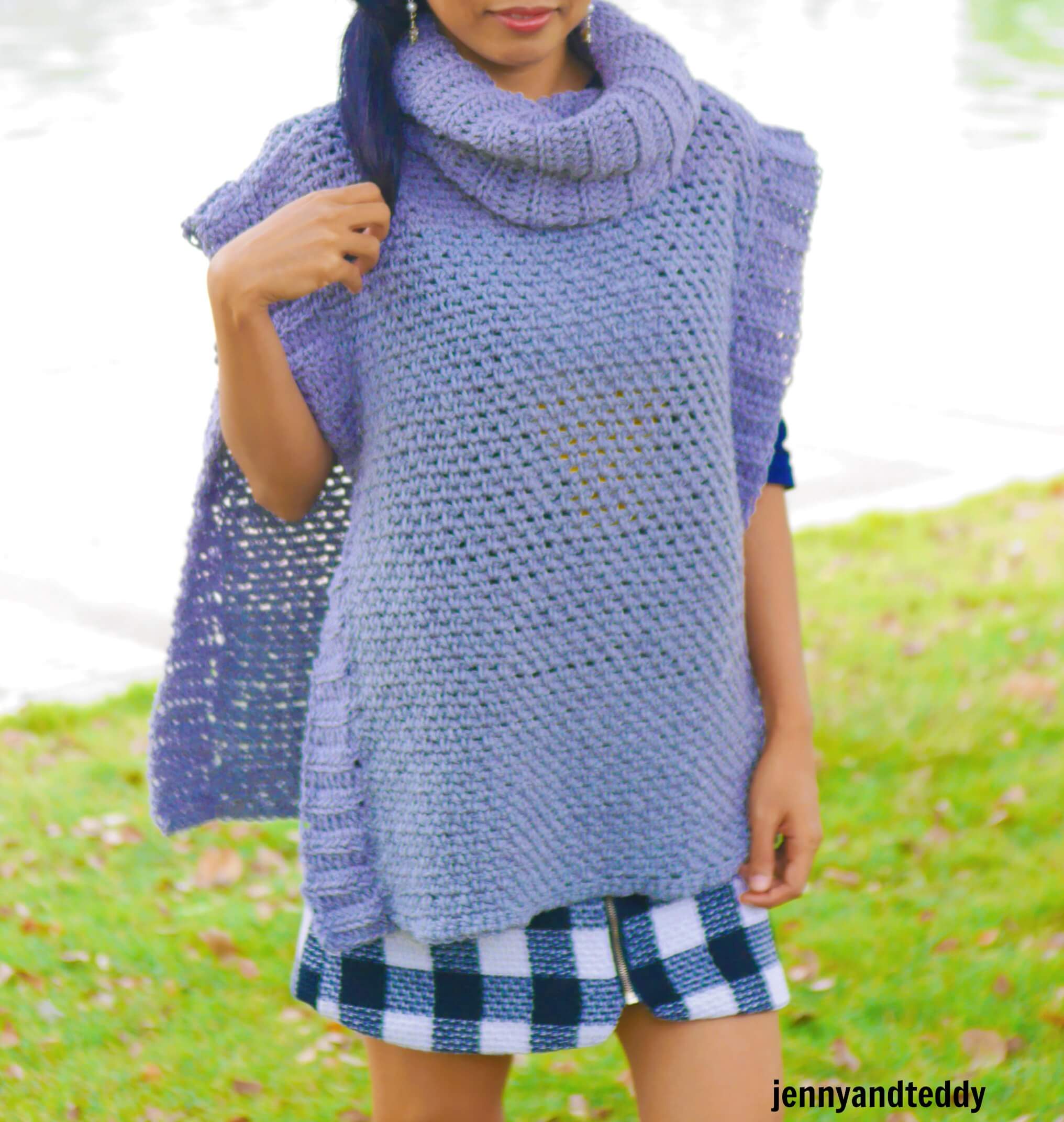 Lilly easy poncho by me jennyandteddy.
This poncho features a simple v-neckline that create from 2 rectangles with basic crochet stitches.
They are made from cotton yarn that will give a beautiful drape to the garment
Bubble gum poncho by jennyandteddy.
This perfect fall poncho features a beautiful rich texture stitch that you will love.
This pattern is the next level for beginner but still easy enough for all with the simple shape.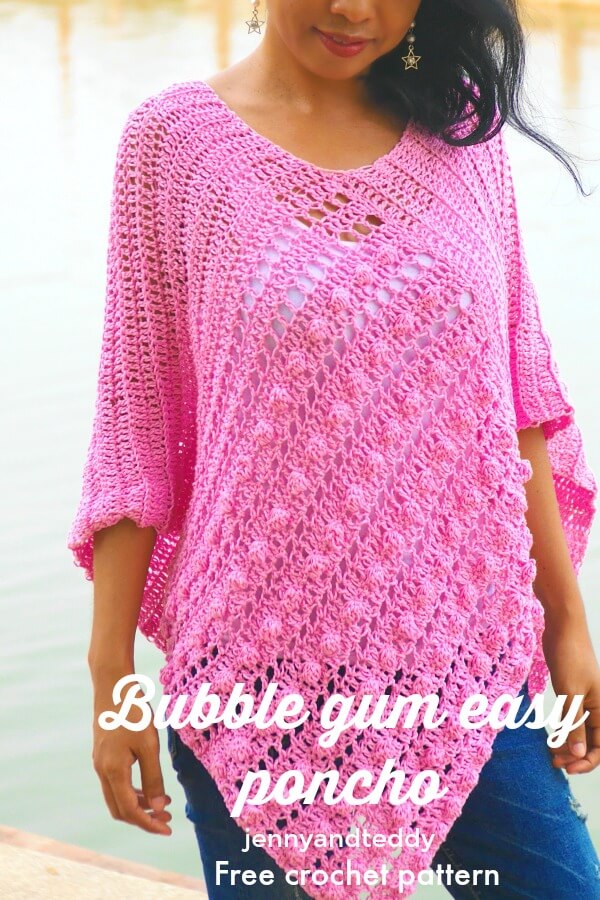 The greyscale poncho by makeanddocrew.
Who doesn't love the pocket? This poncho is perfect for all with a simple pocket and the stylish roll neck.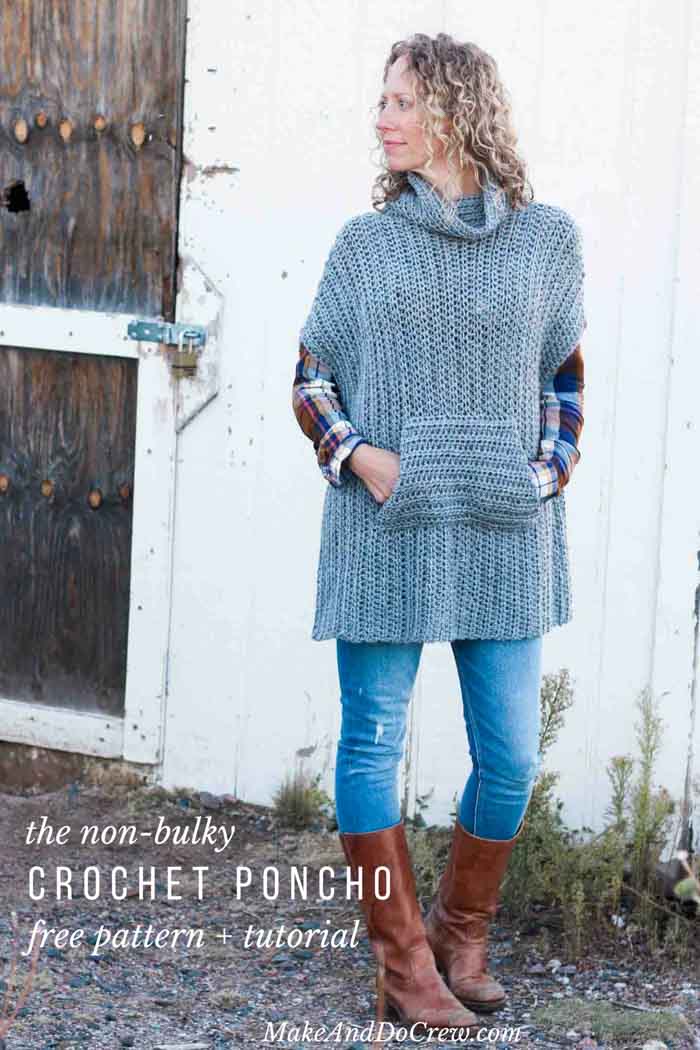 Light alpaca poncho by mamainastitch
This poncho pattern is flattering and beautiful with neutral color that will suit any event.
Made from 2 rectangles also.
crochet sweater poncho by makeanddocrew.
If you are looking for a fun crochet sweater to make, go for this modern crochet sweater poncho made from five rectangles.
The ava fringe poncho by sewrella
This Ava fringe is PRETTY and flattering also feminine color is one of my favorites. I love all things pink.
Are you the same? The fringe is added to the poncho, making it look fun and playful to wear.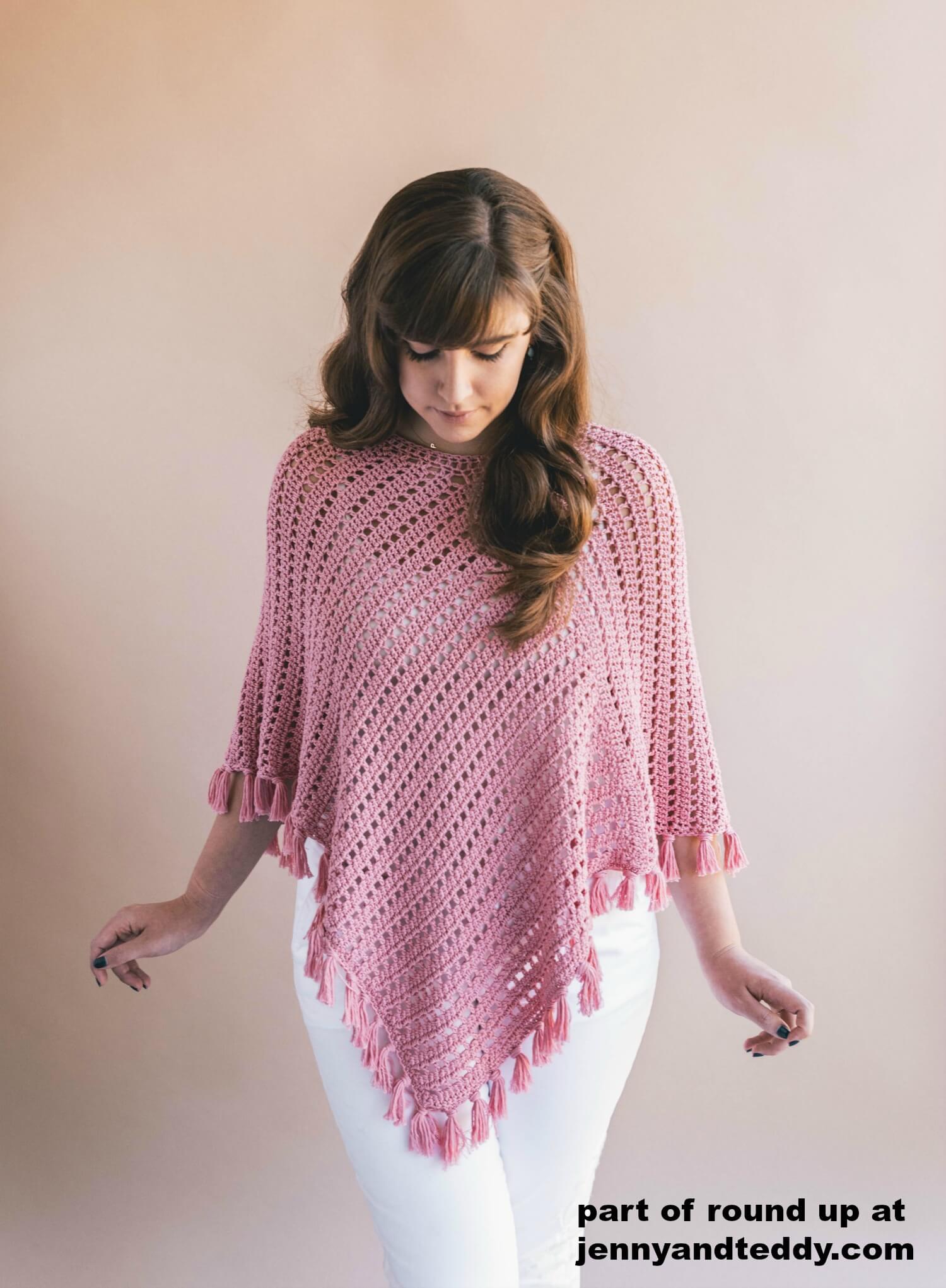 The easiest purple poncho by me jennyandteddy.
This crochet wrap is made from a super simple crochet lace stitch perfect for summer.
They are lightweight and breeze made from just one rectangle.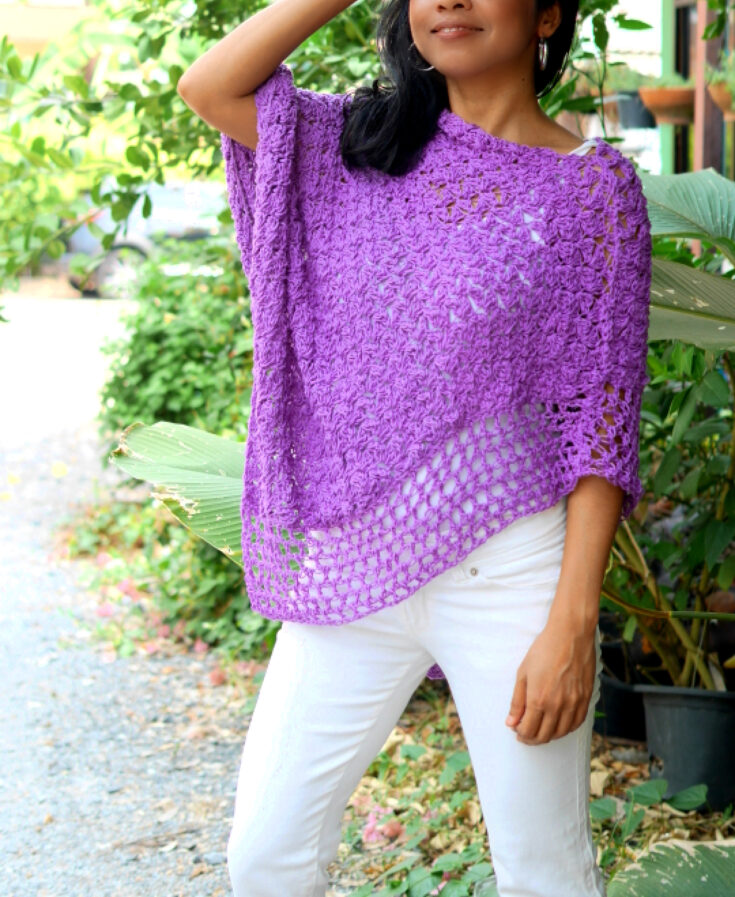 Amelia poncho by left in knot.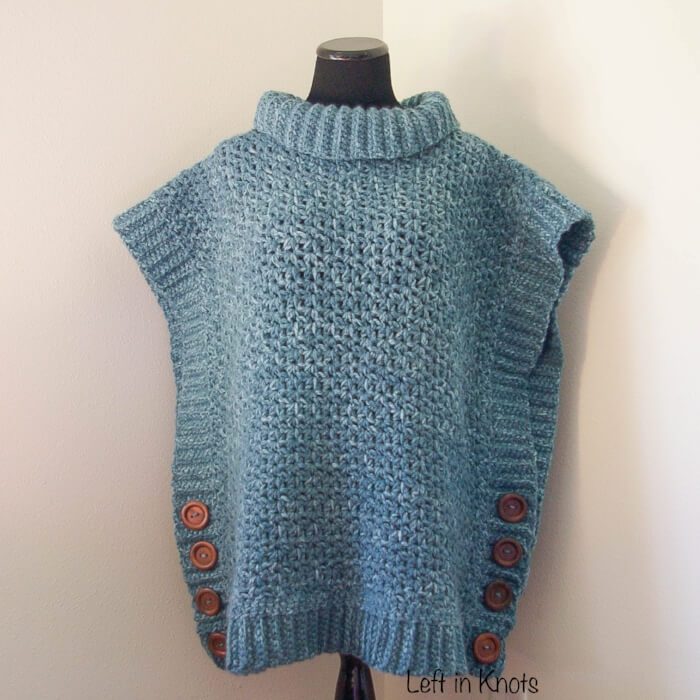 The perfect fall poncho by moogly blog
The desertlife poncho by hookonhomemadehappiness.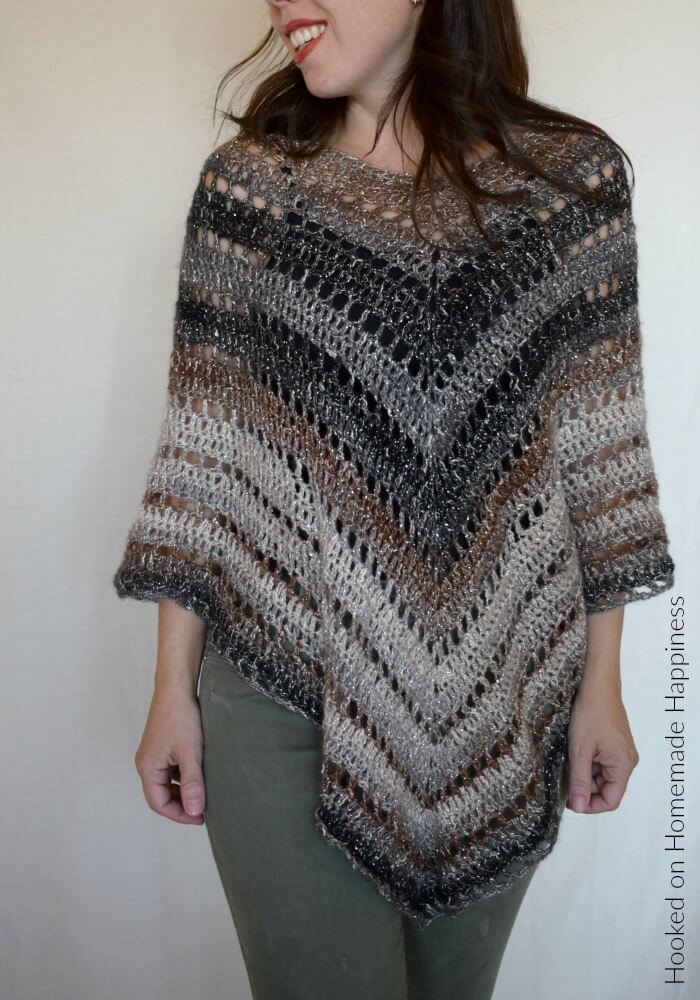 Houndstooth poncho by me jennyandteddy
If you are a bohemian lover you guys going to love this poncho.
They are simple and have a unique poncho style with graphic crochet stitches which are made from single and double crochet stitches.
Hope you guys enjoy this pretty collection of beginner-friendly crochet ponchos.
Happy crocheting.