This year we're offering you plenty of free Christmas stocking crochet patterns to help make your holiday even more special!
Christmas stockings are a strange and yet very special Christmas tradition. I don't know who would have thought to leave toys in socks by the fireplace, but I definitely love it.
1.http://www.gratefulprayerthankfulheart.com/2012/11/crochet-stocking-for-chloe.html
These may not be the traditional Christmas colors, but I really love these shades of blue and green, they seem so innocent a pure, like the holiday!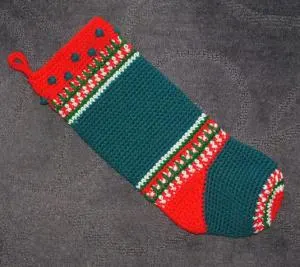 2.http://cobblerscabin.wordpress.com/happy-hookin/christmas-stocking-free-crochet-pattern/
This stocking has more of a traditional pattern on it. It reminds me of something my grandmother would enjoy having, so maybe this pattern can hold a few warm memories for you too.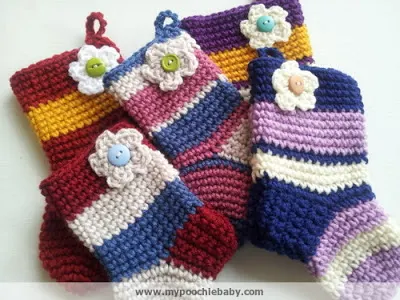 3.http://www.mypoochiebaby.com/2013/08/crochet-christmas-stocking-free-pattern.html?_iwcspid=144272
Do you know a sweet little girl who loves flowers? Well how about giving her a homemade stocking with flowers on it? That sounds like a very loving gift.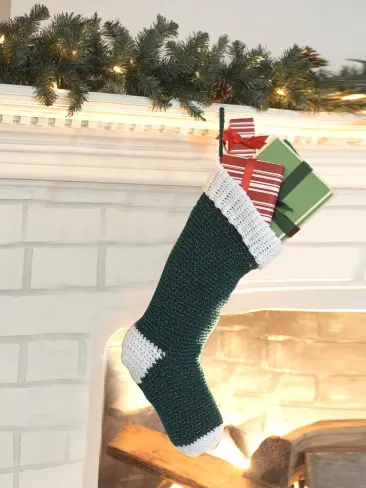 4.http://www.yarnspirations.com/pattern/crochet/crochet-stocking
This stocking is going for the old sock look. Some people would look at it as a normal sock, but I think it has a special sense of character to it. Maybe you could give this to the manly man in your life.
5.http://www.freecraftunlimited.com/crochet-christmas-stocking.html
This is more of the traditional Christmas stockings that are sold in the stores, but this one you can make for yourself, and it's so easy to crochet!
6.http://www.yarnspirations.com/pattern/crochet/crochet-stocking-0
I really love this stocking because it has the traditional colors and because it takes those colors and puts them into crazy patterns. This one is so warm and inviting!
7.http://crochetpatternsonly.blogspot.com/2005/10/judiths-little-stocking_25.html
I think that this stocking would be perfect for a "first Christmas" stocking. It's small and cute, just like the little one receiving it!
8.http://www.ravelry.com/patterns/library/polka-dot-christmas-stocking
If you love Christmas and polka dots, then you're going to fall in love with this pattern. Nothing says excitement on Christmas morning quite like this!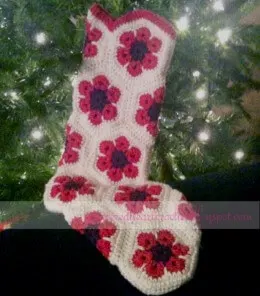 9.http://holyjeans30.hubpages.com/hub/FREECrochetChristmasStockingPattern
I really like the patterns on these stockings because they remind me of the patterns on homemade quilts. This will definitely add a touch of hand crafted love to your home!
10.http://www.pottagepublishing.co.uk/stocking.html
Here's another Christmas classic. This red and white stocking is sure to bring a smile to everyone's face when they wake up Christmas morning.
11.http://www.crochetmagazine.com/newsletters/talkingcrochet/pages/TCNL2708_patt1.html
Looking for a bit more of a challenge? Never fear, we've got it right here! This stocking has a few different patterns going on and a cute snowman with a scarf! Give it a shot!
12.http://www.maggiescrochet.com/products/free-mini-christmas-stockings-pattern
This link gives you a three for one stocking. One red, one green, and one with a little bit of both. That's exactly what the Christmas spirit is about!
13.http://www.crochetgeek.com/2008/06/blog-post_14.html
I can't be the only one who thinks baby shoes are absolutely adorable, right? So while not give that little one a little stocking as well?
14.http://planetmfiles.com/2008/11/25/free-little-stocking-crochet-pattern/
Here's a cute little pattern that you might want to try out with the curious new crocheter in your life. Share the love with this easy pattern!
15.http://crafterchick.com/holiday-stocking-crochet-pattern/?_iwcspid=142383
And last but not least, here's a set of stockings that are a little more personal! You can your initials on these stockings and really spread the cheer!
Happy crocheting!