I love crochet barefoot sandal because they are so quick and easy to make and a plus perfect for walk along the beach even on a beautiful soft grass. So I try this new crochet chevron stitch and combination with barefoot well here they are my pretty chevron barefoot sandal.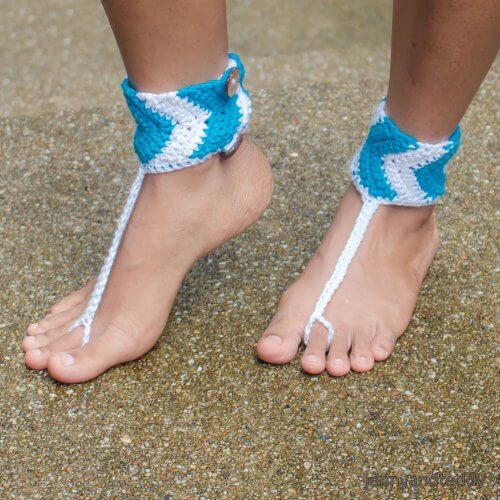 Let's get start!
– I used Lion brand 24/7 cotton
– 3.50mm crochet hook or E/4 US hook Size
– Sewing yarn needle
–4 buttons
Skill and abbreviations
You will need to know how to make
-Sl st (slip stitch)
-sc which mean single crochet
-ch, Chain
-slip knot
This pattern is made for beginners! There is a basic skill level required to make.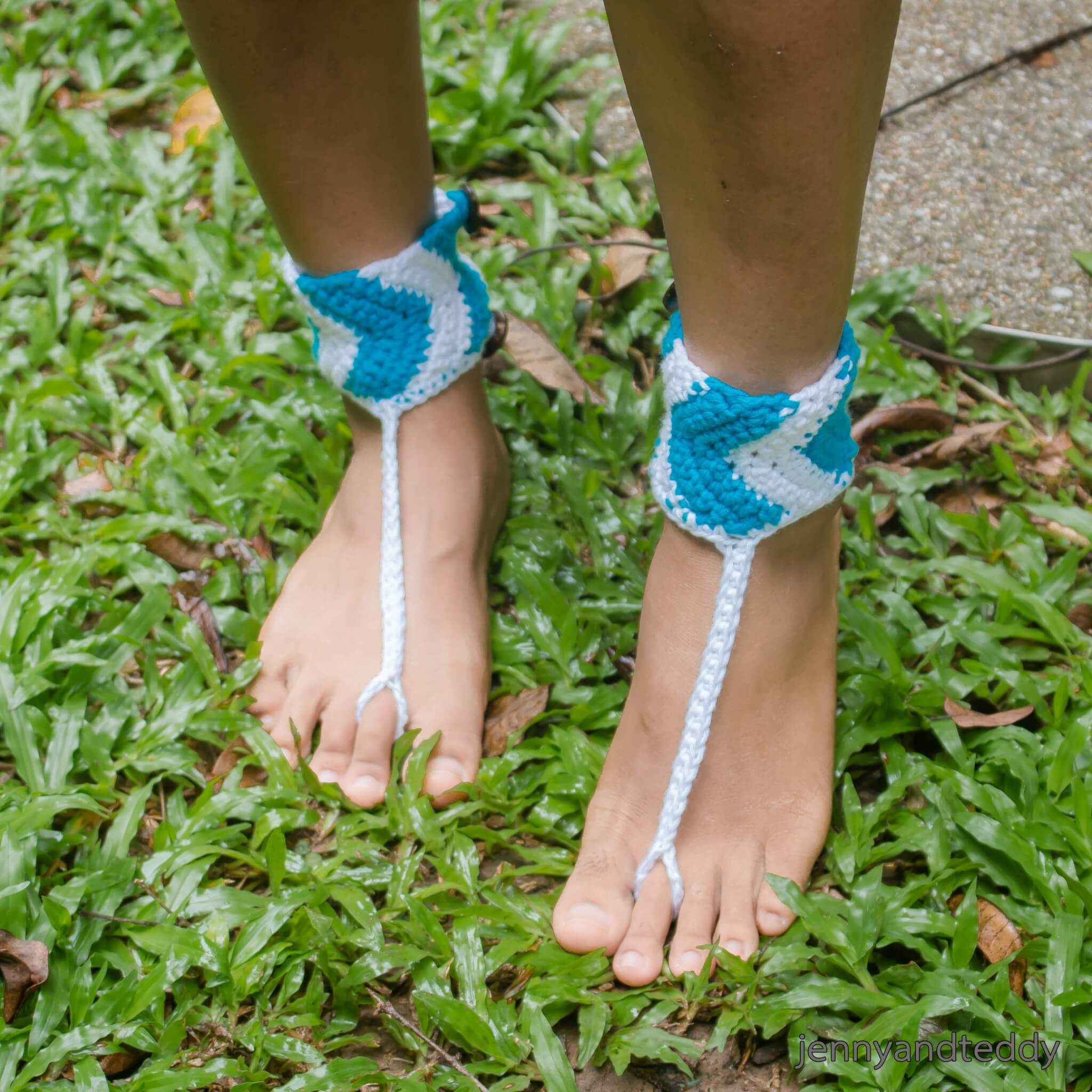 Start of by making a slip knot Then make 10 chain+2 (foundation chain)
Row1. 2Sc in the next stitch from hook then Sc in the next 4 chains. Skip 2 chains. Sc in the next 3 chains and Make 2 Sc in the last chain. turn
Row 2: Ch 1 and 2Sc in the first stitch. Then Sc in the next 4 sts. Skip 2 chains. Sc in the next 3 sts and Make 2 Sc in the last stitch.
Repeat row 2 until you has reached the desired length.
Finish off and leave long tail for making the tie , Then attach button on each side of the barefoot sandal.
For making the tie by chain away from the sandal each side long enough to make a circle to fit the button that you will attach.
Now you have it your pretty crochet barefoot sandal.
If you make one I would love to see your creation tag me on Instagram or Facebook!
Happy crocheting!