Crochet baby booties are the perfect handmade baby shower gift that everyone will love.
Here I brought you guys a bulk load full of cuteness free crochet patterns baby booties. All Those adorable baby shoes tutorial can be whip up really fast and use little yarn.
Make these baby slippers and shoes for your little ones to keep their toes warm and cozy. Each unique design can be customised with colour and add your own style for the perfect finish.
1.Ashlee at Imtopsyturvy make this adorable Crochet wrap around button newborn boots for girls and boys.
2.This cute Mary Jane skimmers tutorial by Megan at Tampa Bay Crochet.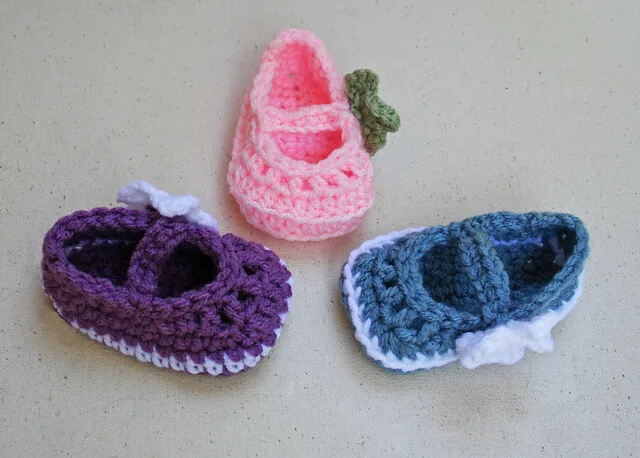 3.The adorable rain boots is perfect for spring.Get the tutorial at Repeat crafter me.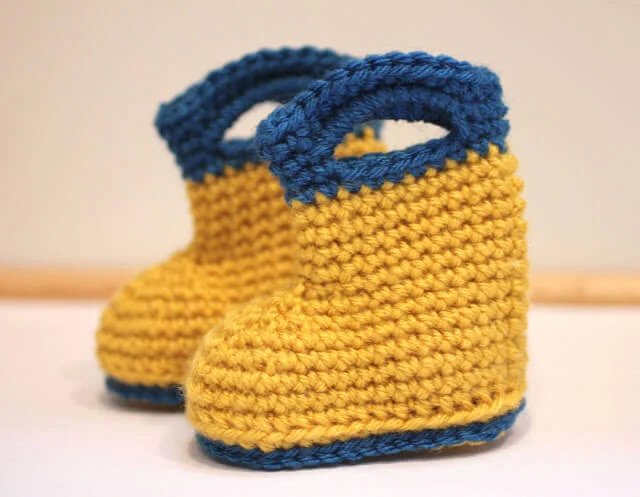 4.Dress up your little one with cowboy theme then this cowboy boots is perfect for you.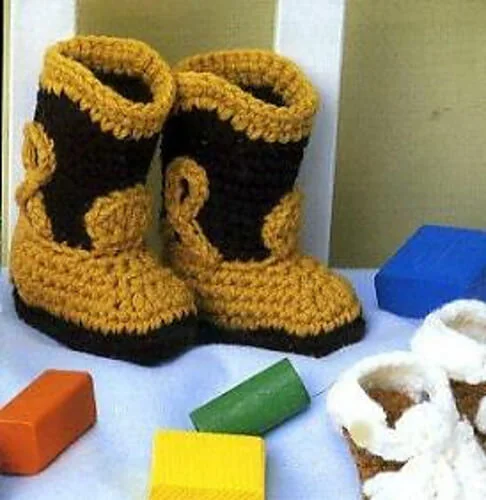 5.Cann't get enough of cute little cuffed booties?
Here Sarah at Repeat crafter me show us how to make them.
6.Make this darling sweet Moccasins Baby shoes that everyone will love by Littleme blog.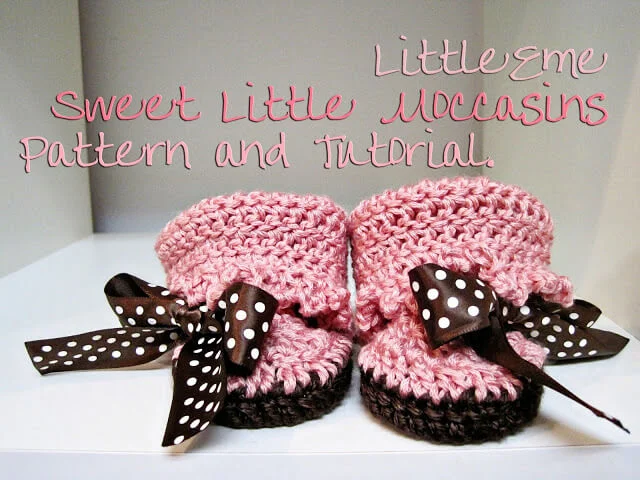 7.I am in love with this sweet little loopy bootie shoes by hodgepodgecrochet.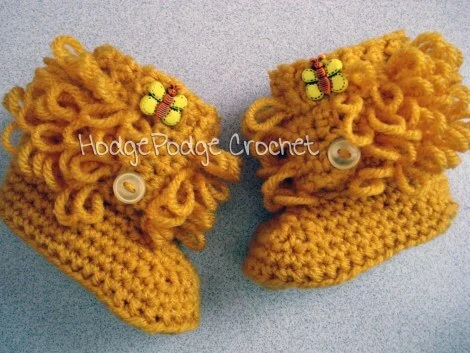 8.Have an hour? That right this simple little Dot Mary Janes shoes pattern you can whip up with in an hour Pattern by Bethany at Whistleandivy.
9.Want some thing simple and pretty for your his or her little one toe? This booties is perfect for you. Jessica at Loopyjess blog share her sweet simple pattern.
10. Are you a Converse fan? This crochet baby Converse shoes is a perfect fit for you.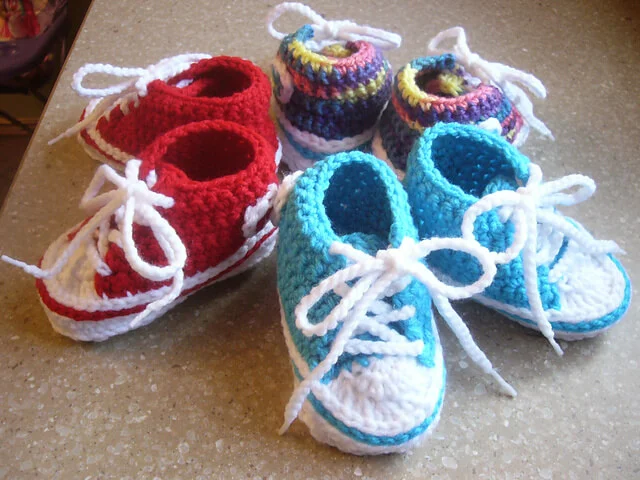 11.Isn't this the cutest baby bunny slipper ever?
Make them for your little one and matching up with crochet bunny hat for the Easter.
Find pattern at Knotyournanacrochet.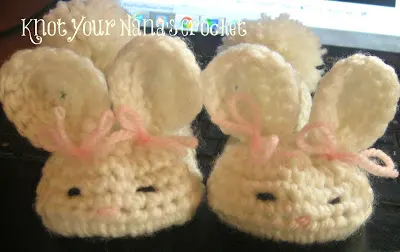 12.Cute classic baby slipper by Craftidea.
13.Amazing one piece wonder booties pattern by Cats rockin crochet blog.
14.Anna share with us this Piggy Peeps baby shoes tutorial at Annavirginiafashion blog.
15.Want to make baby shoes that great for boy and girl?
You gotta love this Baby boat booties by Bethany at Whistleandivy.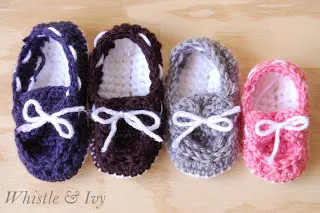 16.This colourful baby rain boots crochet pattern will brighten up your day in the rainy season by Sandycapecodoriginal.
17.Oh so sweet! Crochet unique Tootsie wraps baby booties by Erica at Crochetabout.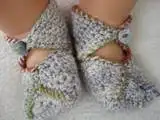 18.This Golden slipper crochet booties great for boy and girl add your style with different colour by Erica at Crochetabout.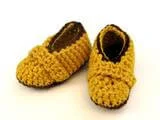 19.Make this cute ribbed booties pair up with the bear hat at Knotyournanacrochet.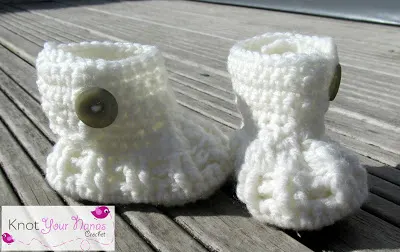 20. Looking for baby boy booties crochet pattern to make? This Pirate baby shoes pattern is the great fit get the tutorial at Red heart.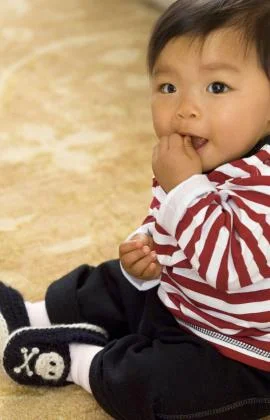 Happy crocheting!