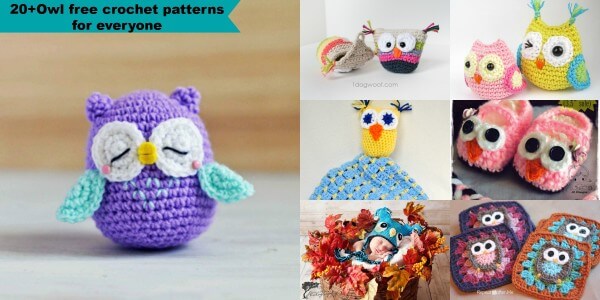 20+ Owls free crochet pattern for baby and everyone. Owls are the coolest birds out there. They are seen as wise and to be honest they just look so adorable with their big sleepy eyes. Their large eyes will capture your imagination while they fly through the night. Out of appreciation for this lovely bird, we've made a list of easy owl crochet patterns that will have your head turning!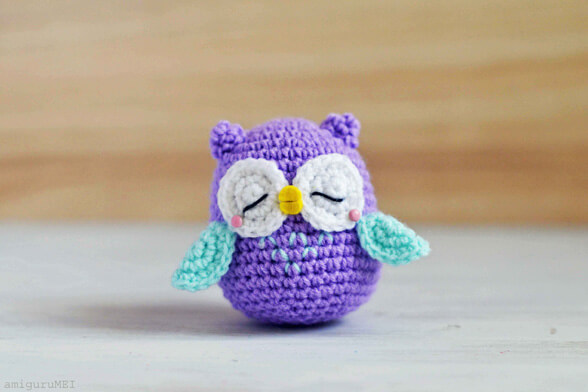 1.http://www.craftpassion.com/2013/10/owl-amigurumi-mr-murasaki.html/2
What better way to start off the list than with a cute, sleepy baby owl? If this owl doesn't have you saying, 'Aww!' then there might be something wrong with you.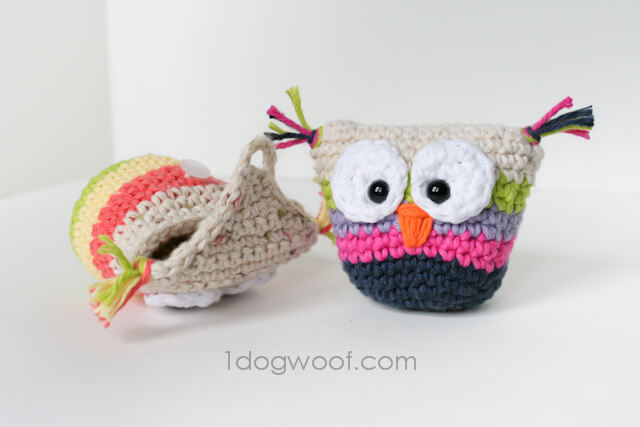 2.http://www.1dogwoof.com/2013/08/crochet-owl-pouch-with-pattern.html
This owl does more than just look adorable and festive, it doubles as a cute little bag! That's my kind of owl.
3.http://damnitjanetletscrochet.blogspot.mx/2012/08/baby-owl-booties.html
While we're talking about dual purpose owls, let's talk about these cute little baby shoes! These are just too cute for words…what more can I say?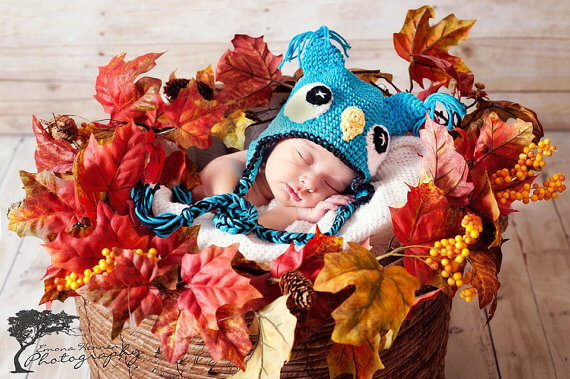 4. https://www.jennyandteddy.com/2014/04/owl-crochet-hat-free-patterns/
First baby shoes, and now a baby hat; you're little one is going to be loving owls in no time with all of this cute gear!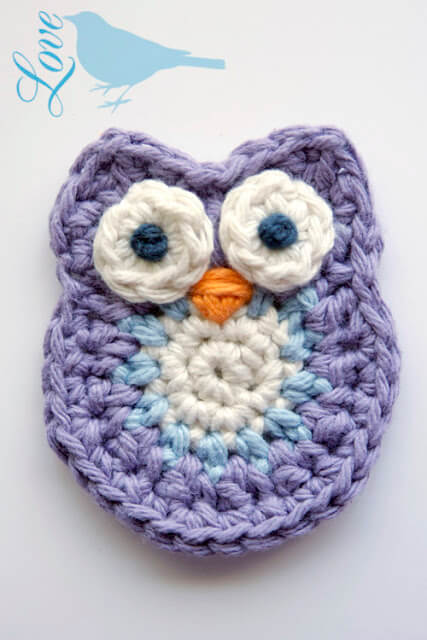 5.http://lovethebluebird.blogspot.com/2012/02/crochet-owl-pattern.html
Here's a cute little decorative owl. I really love this one, and I especially love the tiny little beak! I just can't resist.
6.http://www.littlemuggles.com/free-patterns/baby-owl-free-pattern/
This one is guaranteed to make you smile! To me it kind of looks like a cross between an alien and an owl, which seems like the best of two worlds, literally.
7.http://mymerrymessylife.com/2013/05/crochet-owl-blanket-lovey-free-pattern.html
Ok, so we aren't quite done with baby accessories yet. This cute owl comes attached to a baby blanket so your little one's first best friend can snuggle close at all times.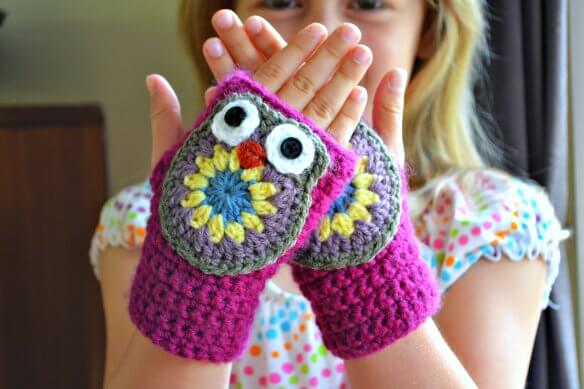 8.http://thegreendragonfly.wordpress.com/2013/04/19/owl-mittens/
Owl fashion is really in this season, and every season. So you should definitely try your hand at these cute owl mittens. Get it? Try your hand!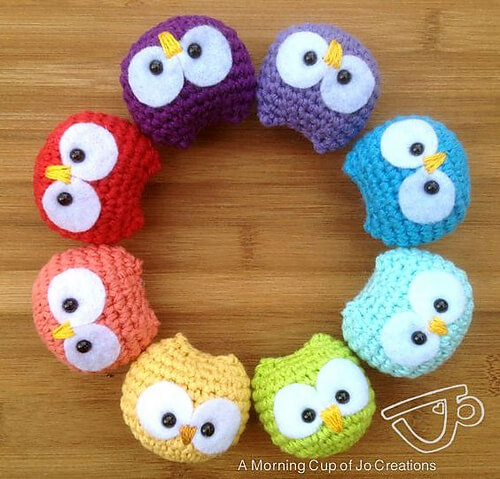 9.http://www.ravelry.com/patterns/library/baby-owl-ornaments
These owls just might be my weakness. Those huge adorable eyes, the little orange beaks, and the fact that they could fit in the palm of my hand! So cute!
10.http://bitowhimsyblog.blogspot.com/2011/04/simple-and-sweet-owl-crochet-pattern.html
Being tiny isn't the only thing that makes you cute. This owl is a little bigger, but it's wearing an adorable little apron, and you can't beat that!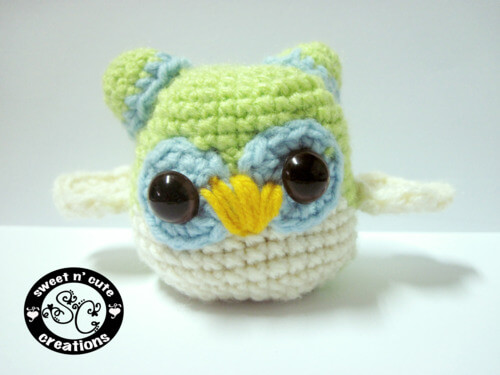 11.http://sweetncutecreations.tumblr.com/post/13910513882/whoobie-owl-pattern
This cute little owl looks like he's just learning how to fly. Check out those adorable little wings!
12.http://engsidrun.spire.ee/blogs/blog1.php/free-pattern-crocheted-owls
We've got two types of owls here. The first type tiny and adorable, and the second is larger, cute, and winking! That's pretty darn cute!
13.http://www.tejiendoperu.com/amigurumi/b%C3%BAhos-coraz%C3%B3n/
If you and someone you care about share a love of owls, you'll definitely want to check out this pattern! Separated the owls are adorable, but together they form a heart!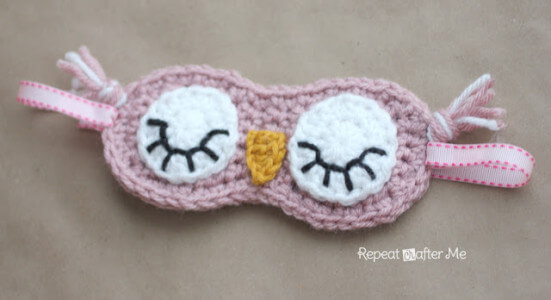 14.http://www.repeatcrafterme.com/2012/12/crochet-sleepy-owl-mask.html
Every owl lover needs their beauty sleep, but I bet you've never experienced it like this! These adorable eye shades will have you sleeping like a baby every night.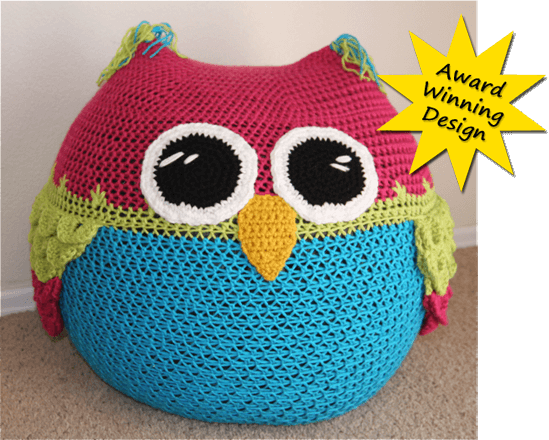 15.http://www.yarnovations.com/owl-bean-bag-chair-crochet-pattern/
Oh my goodness, just look at this owl! It's so large and round, and I just want to hug it! Please, can I?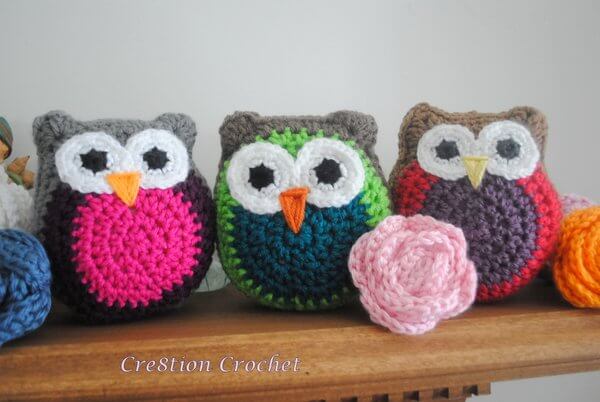 16.http://www.cre8tioncrochet.com/2013/07/owl-stuffy/
These owls are super cute and very customizable. You can make them in all kinds of different colors and patterns. So have fun and try them out!
17.http://www.bigcraftyblog.blogspot.com.br/2012/02/free-crochet-owl-purse-pattern.html
If you feel like you are still in need of more owl accessories, never fear. Here we've got a cute owl purse that you can use to carry all your other owls around!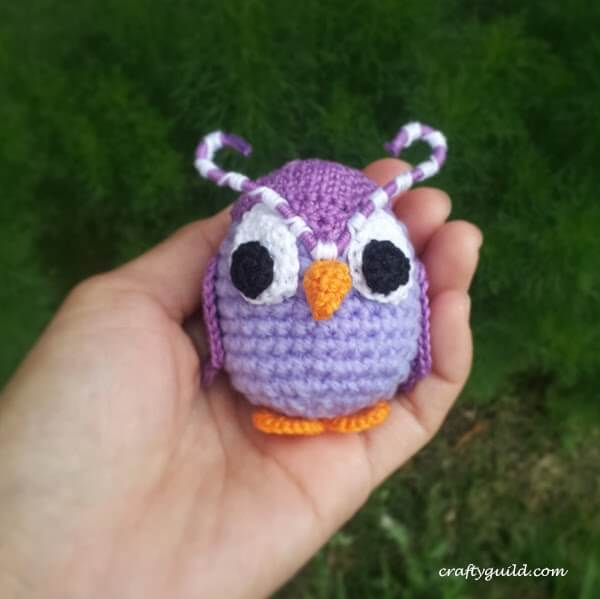 18.http://www.craftyguild.com/2014/03/odus-amigurimi-pattern.html
This owl gives a new look to the traditional Angry Birds. Just check out that angry eye brow. But it's still super cute, even when its mad.
19.http://craftyiscool.blogspot.ca/2012/02/free-pattern-friday-austin-owl.html
These owls have a totally different look about them. I love it, and it's a new style for you to appreciate. You'll definitely want to add them to your collection.
20.http://bunnymummy-jacquie.blogspot.co.uk/2013/01/easy-crochet-owl-tutorial.html
These owls look so wild! They come in all kinds of different colors and their ears go in every direction. Plus they are ornaments, how awesome!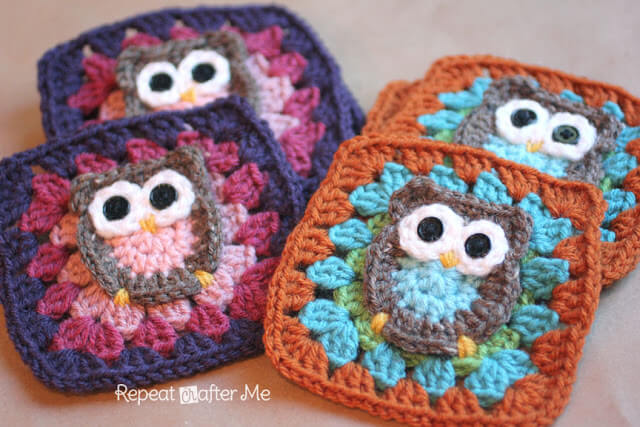 21.http://www.repeatcrafterme.com/2012/11/owl-granny-square-crochet-pattern.html
We'll end the list today with some really classy looking owls. You could use these as coasters, or just have them around as adorable little decorations.
If you weren't in love with owls before, then I'm sure you are now. You also might have some problems deciding which one to make first, but don't worry you have plenty of time to make them all! All you have to do is get out there and get started!