Ready or not here comes the sun. June 21 marked the summer solstice, the sunniest day of the year. Summer is officially in full swing and it's time to stitch up some fun and colorful crochet accessories and wearables. If you haven't noticed, crochet has taken off almost everywhere you look. Whether you're heading to the beach, a festival, or a casual get together, crochet handmade items are a great way to personalize your style. For those of you who may be unsure about your abilities to create your own clothing or accessory, have no fear because I have rounded up a mix of my favorite patterns and tutorials that even the most novice crocheter can follow. These designs are trendy yet unique enough to let you stand out in a crowd. Not only will you be looking good but you will have the satisfaction of knowing that your item/wearable is 100% handmade.
Crochet Espadrilles With Flip Flop Soles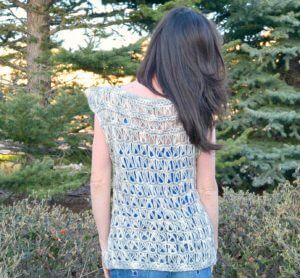 Broomstick lace crochet top by Jessica
Sand Dollar Bikini Top by Julie
The St. Croix Beach Wrap
Happy crocheting
Can't crochet or don't have time? no worry! Get unique custom handmade just for you on Etsy and a plus you guys all support small business owner!