Summer is right around the corner. With March approaching so I was thinking about the clear blue sky and the atmosphere of the summer vibe. This  is such a fun and simple  crochet cowl to make. I called them   " Hello summer breeze cowl" free crochet pattern.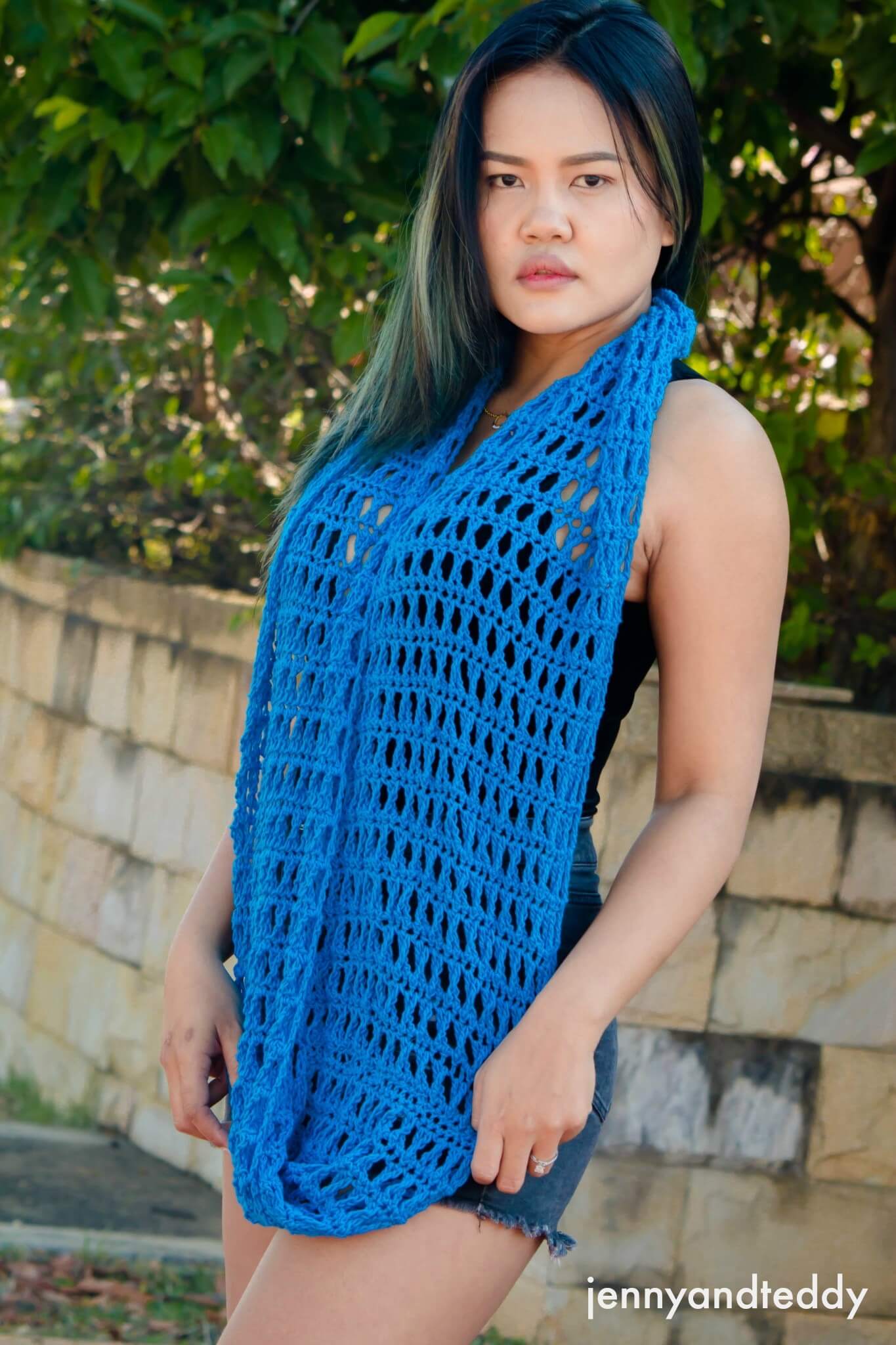 This  breezy cowl is light weight with cotton love yarn with the triple crochet stitch and the big crochet hook which will create some kind of lace so it will let the air through out the cowl They are absolute  perfect for spring or summer.
Oh I am so in love with the look and how comfy they are.
I also make a Video tutorial for you as well.
Let's get start!
– I used Lion brand 24/7 cotton
– 6 mm crochet hook or J/10 US hook size
Skill and abbreviations
(American crochet terms)
You will need to know how to make
-Sl st (slip stitch)
-sc which mean single crochet
-Tr which mean Triple crochet
-ch, Chain
-slip knot
Ctr- which criss cross triple crochet
Chain 3 (counts as double crochet),Turn, *skip first stitch, triple crochet into next, then go back to the stitch that we just skip and make triple crochet into this stitch *, this will creating the criss cross*, repeat* this to the end. Triple crochet into last stitche.
Finished Size Approximately: one size fit all adult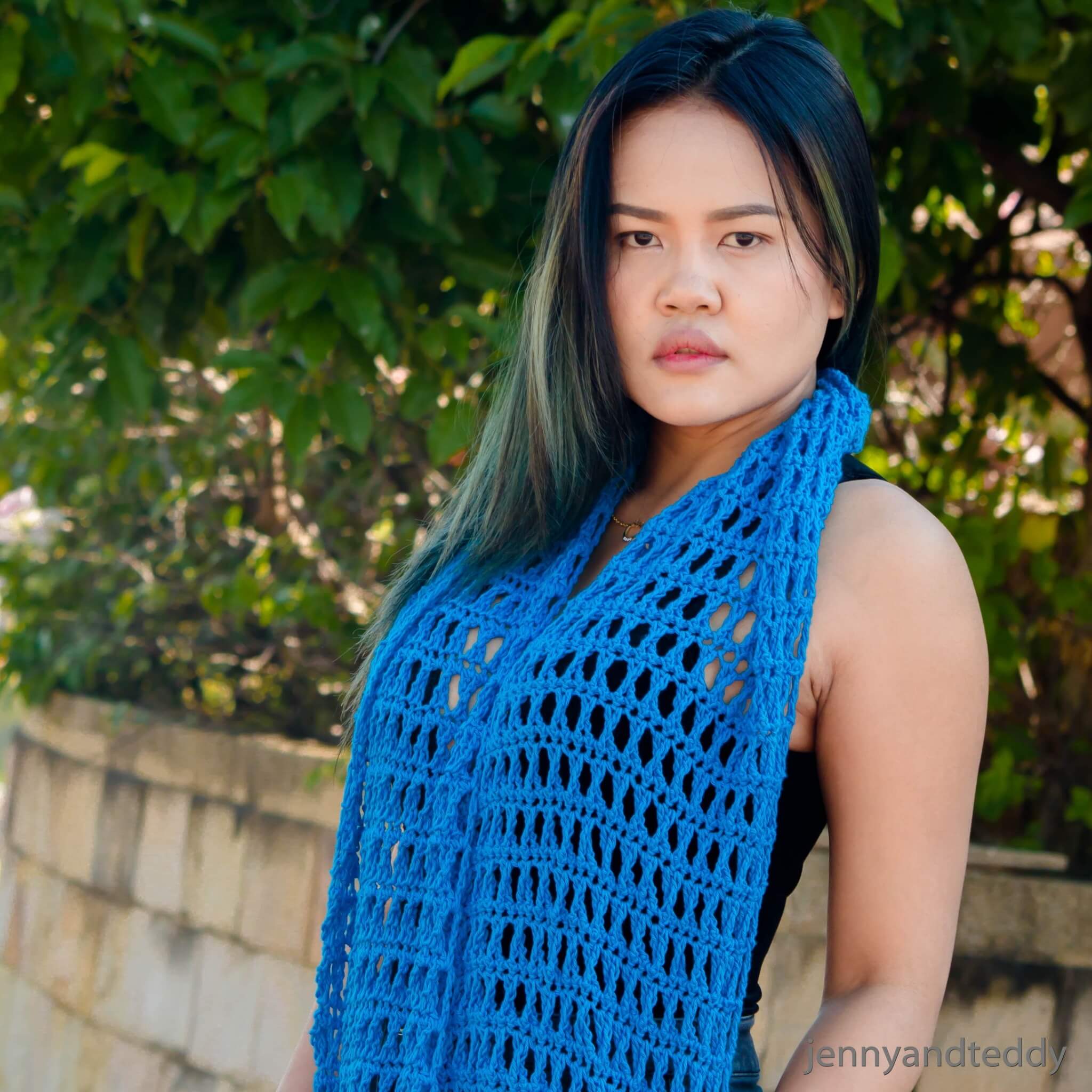 Measurement.
one rectangle
-12 inches wide.
-68 inches long.
This pattern is made for beginners!  There is a basic skill level required to make.
If you don't understand any technical crochet words, don't worry I got you cover!
Here is a video titled 'free crochet class on craftsy' and a free pdf file titled 'the beginner's guide to crochet'. These will explain a lot for you
Learn how to read crochet pattern and how to work single crochet free class on crativebug.
Hello summer breeze cowl instruction.
Start of by making a slip knot Then make 40 chains (foundation chain)
Row1.    sc  in the next chain from hook,  then sc in each chain across until the end of  the row,  turn.
Row2.  ch3, make  criss cross triple crochet stitch in each st  across until the end of the row,  in the last st make 1 triple crochet and ch1,turn.
Row3.    sc  in each space and  across until the end of  the row,  turn.
Repeat row 2 and 3 until piece measures approximately 68 inches long and Fasten off.
Video tutorial

Finishing.
Weave in all ends with yarn needle and connect each end with whip stitch or your prefer method to create the circle.
Now you have your very own Hello summer breeze cowl.
If you make one I would love to see your creation tag me on Instagram! would love to see your creation.
Happy crocheting.
Can't crochet or don't have time? no worry! Get unique custom handmade just for you on Etsy and a plus you guys all support small business owner!