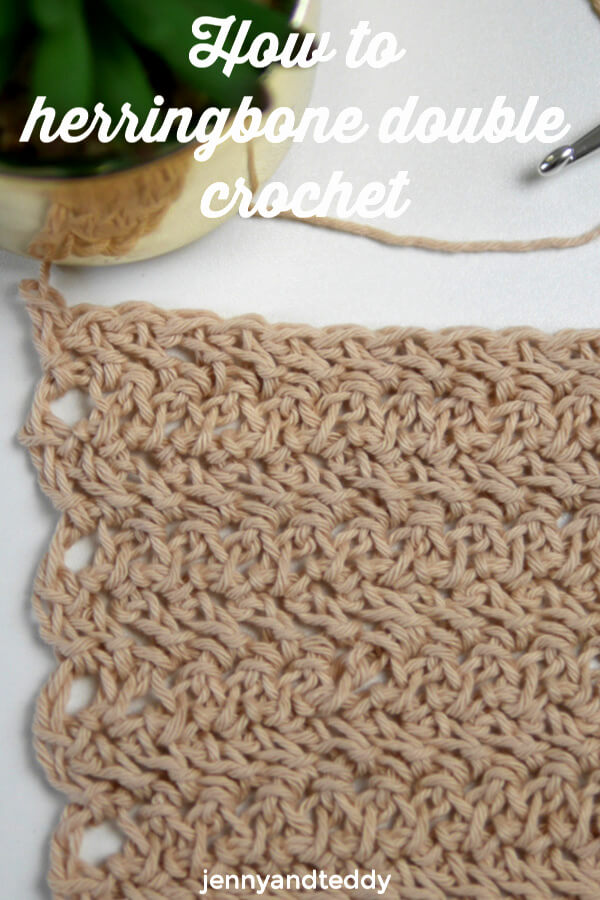 Let's crochet the herringbone double crochet stitch togather.
This crochet stitch is now one of my favorite.
I incoperate them in to my crochet top tee, shrug and poncho.
Hope you all lady love this stitch as much as I do!
I made a video tutorial go along as well.
Let's get start!
Skill and abbreviations
You will need to know how to make (American crochet term)
-ch Chain
-slip knot
-Sl st (slip stitch)
-dc which mean double crochet
-hbdc – herringbone double crochet: yarn over, insert hook into next chain, yarn over and pull through the chain and the first loop on the hook, yarn over and draw through 1 more loop on the hook, yarn over and draw through both loops on hook.
If you don't understand any technical crochet words, don't worry I got you cover!
Here is a video titled 'free crochet class on craftsy' and a free pdf file titled 'the beginner's guide to crochet'. These will explain a lot for you.
Learn how to read crochet pattern and how to work single crochet free class on crativebug.
Video tutorial.
The chain will be multiple of 2+3 for the foundation.
In this small sample I start with chain 20+3.
Row 1: Skip first 3 ch from hook (counts as 1 dc), 1 hbdc in next ch and every ch until the end of the row, ( ch3 turn counts as 1 dc)

Row 2: , skip first st, 1 hbdc in next st and every  st of hbdc until the  end of the row, in the last st make hbdc in the  ch3 of the previous row. ( ch3 turn counts as 1 dc)

Row3 and beyond : Repeat row 2 until you get your desire length.
Happy crochetting!