Have you ever struggled with a hot cup in the morning? Or maybe you've been trying to find a way to keep your drink warm? Either way we've got a stylish solution for you here with a crocheted cup cozy! We've collected a few patterns that will allow you to crochet your own cup cozies so that you can carry your cup in style. Search through our list and find that cozy of your choosing.
1. http://sewchatty.blogspot.com/2013/09/mug-sweater-tutorial.html
This grey cozy features a cute little pattern that will add a little twist to any normal cup.
2. http://crafts.tutsplus.com/tutorials/make-an-adorable-crochet-mug-hug-and-rug–craft-7145
This cozy has a cute stripped pattern to it, it may inspire you to make your own coaster to match.
3. http://patternsforcrochet.co.uk/coaster-mug-cosy-usa.html
This cozy has a simpler style on the top, but the flare on the bottom is sure to pull you in.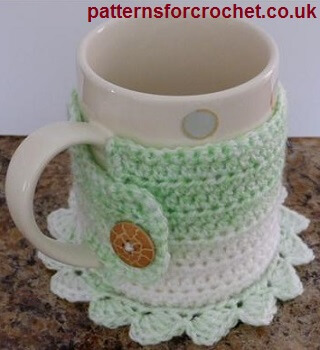 4. http://www.1dogwoof.com/2013/11/basketweave-cup-cozy-crochet-pattern.html
We really like this cozy because it inspires fashion and good coffee!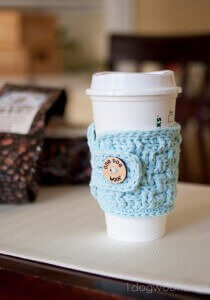 5. http://www.acraftyhouse.com/2012/01/quick-crochet-coffee-sleeve-pattern-for.html
Here's a more basic pattern for those of you who are just starting out with this idea.
6. http://stormflycrafts.blogspot.com/2012/09/awesome-coffee-mug-cozy-pattern.html
This cozy is sure to keep your drink warm until the very last drop.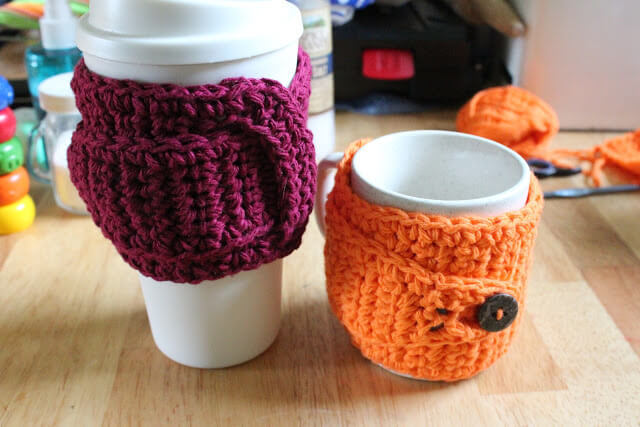 7. http://crafts.tutsplus.com/tutorials/how-to-crochet-a-rainbow-cup-cozy–craft-16693
If you're looking for a little more color, this pattern is the one for you.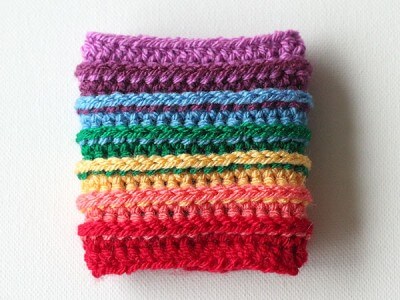 8. https://bubblegirlknitandcrochet.wordpress.com/2012/03/12/mug-cozy-pattern/
Don't be fooled, this may look basic but sometimes it's the basics that really bring out the best in us.
9. http://akamatras.blogspot.gr/2012/12/easy-crochet-mug-cozy-diy.html
This shade of purple is very endearing, you're sure to get hooked.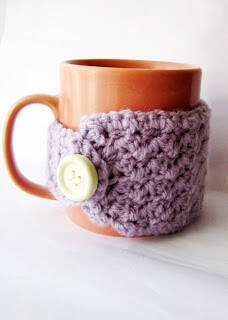 10. http://www.yarnovations.com/talk-like-a-pirate-day-cozy-lemonade/
If you want more than just a basic color, try out this pirate cozy! Arrmaties!
11. http://blog.twinkiechan.com/2013/08/23/free-pattern-grumpy-octopus-coffee-cup-cozy/
Check out these adorable octopus cozies! Those eyes are the cutest!
12. http://www.ravelry.com/patterns/library/owl-cup-cozy
To keep up with that animal these, check out these adorable owls!
13. http://www.chaosandlove.com/what-does-the-fox-say/#_a5y_p=1117414
What does the fox say? Probably something about being warm and cozy!
14. http://schmutzerellascrafts.blogspot.com/2010/03/heroes-in-halfshell-on-coffee-mug.html
Are you a TMNT fan? If so, this is a kickin pattern for you to try out!
15. http://www.craftsy.com/pattern/crocheting/accessory/free-sock-monkey-cup-cozy/12228
This sock monkey pattern is so cute, I would definitely want this cozy!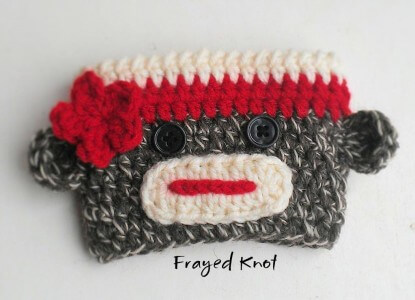 16. http://www.domestic-evolution.com/2012/12/mr-penguin-mug-cozyfree-pattern.html
Penguins are usually known for being cold, but not this one!
17. http://www.redheart.com/free-patterns/snowman-mug-hug
The same goes for this snowman! He may be chilly outside, but inside your coffee will be nice and warm!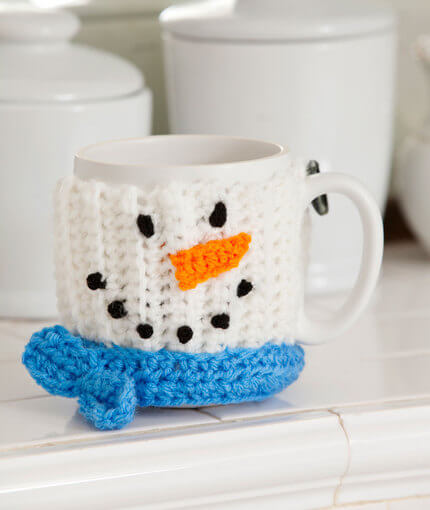 18. http://www.ravelry.com/patterns/library/sock-monkey-cup-cozy
Here's some more sock monkey patterns for you to try out!
19. http://ladycrochet.blogspot.com.es/2011/12/mug-cozies.html
Don't worry if you couldn't keep up with all those more complicated patterns. Here's another more basic pattern for you to try.
20. http://lovalizious.blogspot.com/2012/02/mug-cozy-tutorial.html
I really like the colors used here, maybe they'll inspire you to make this pattern.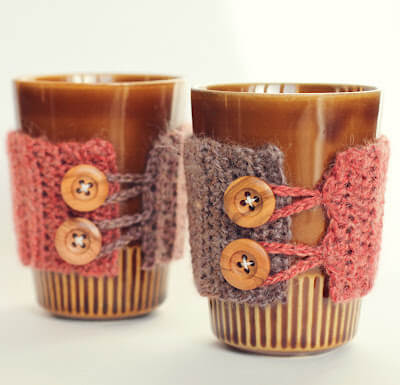 21. http://mycreativenook.com/dr-seuss-inspired-coffee-cozy/
Do you love Dr. Seuss? If so, you'll love this cozy!
22. http://lifemadecreations.blogspot.nl/2014/01/granny-coffee-cozy.html
I really like this floral type pattern, it reminds me of old quilts.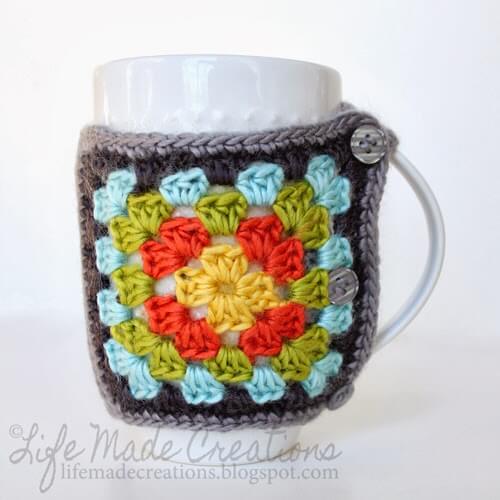 23. http://thecrochetdudepatterns.blogspot.com/2009/05/brain-freeze.html
This cozy features a couple different colors, why not try your hand at it?
24. http://wouldyoulikeyarnwiththat.blogspot.com/2011/12/x-stitch-coffee-cup-cozy-free-pattern.html
This cozy has a holy pattern in it, it's a lot of fun!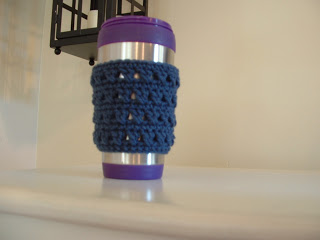 25. http://www.allaboutami.com/post/5392680874/cupcozytutorial
Basics are like the classics, everyone loves them!
26. http://www.jjcrochet.com/blog/free-coffee-cozy-crochet-pattern-fpf/
This pattern will add a little bit of a challenge for you, because we know you can do it!
27. http://unravelledthredz.blogspot.com/2013/10/coffee-cup-cozy-free-crochet-pattern.html?m=1
I really love the stripes here, maybe I could even match it with my outfit.
28. http://sadiesbasket.blogspot.com/2013/08/chevron-coffee-cozy-crochet-pattern.html?m=1
You could try out this pattern and maybe even put your initials on it.
29. http://thestitchinmommy.com/2013/09/crochet-star-stitch-pumpkin-coffee-cozy.html
Look at this cute little orange! It's so adorable!
30. http://wonkywonderful.com/1/post/2012/10/red-bow-cup-cozy-free-crochet-pattern.html
Last but not least, here's an adorable little bow for your cup.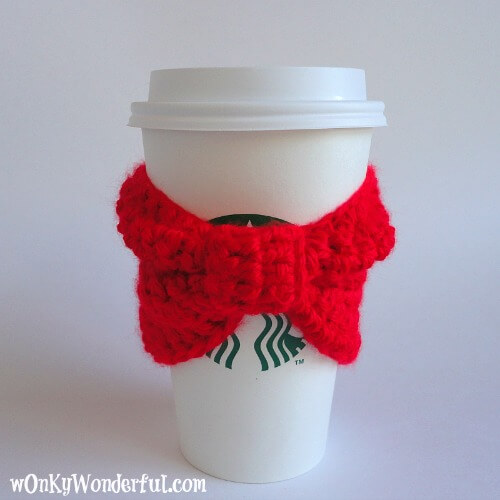 Cup cozies may be something you've never thought of before, but hopefully we've given you a little inspiration to try something new. New projects are always fun to try out, and we just want you to have fun!