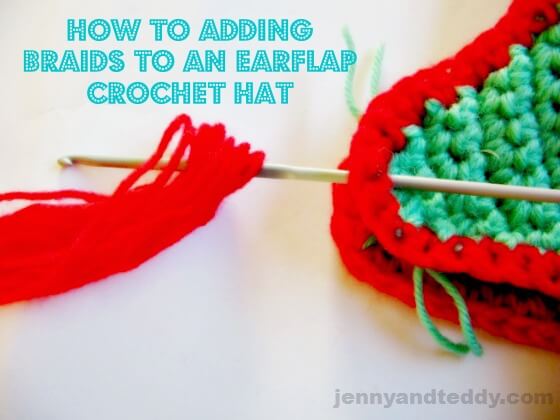 Crochet earflap hats are one of the popular hats that you will find in the most of the design. Adding braids to the beanie will give a new look and spice up your hat. It's a basic method for some of you that might start out to crochet hat. So let's see how can we do it in an easy peasy way.
Step1. Cut a pieces of yarn as long as you want your braids tail to be. And folded them in half.
Step2. Using a crochet hook, pull the folded side of the yarn through the centre stitch at the bottom of the earflap, making a loop. Pull the free ends of the yarn through this loop and pull tight.
Step3. Divide yarn in to three parts, plaint or braid to the end, and tie a knot to finish up. One tie is made. And repeat with the second tie.
Hooray! Now you got a good looking hat. Be creative by Mixed them with different colours or even adding a pom pom to it.
Share some of your creative idea with us.