Hi everyone here, is the easy for beginner crochet stitch tutorial. That's need a basic crochet skill like double crochet.
So if you guy can do double crochet then you can master this stich perfectly.
I called this is a mini lace stitch.
Skill and abbreviations
You will need to know how to make (American crochet term)
-Sl st (slip stitch)
-dc which mean double crochet
-sc which mean single crochet
-sk which mean skip stitch
-ch Chain
-slip knot
The chain will be multiple of 4+3 for the foundation.
In this small sample I start with chain 20+3.
Sc across, ch 3, turn.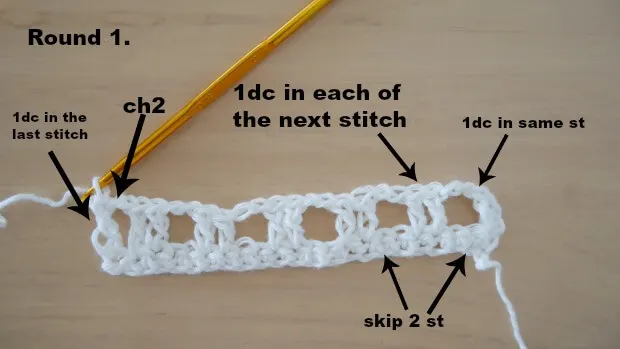 Row 1: dc in same st, then *ch2 ,sk2 st, then 1dc in each of the next 2 st*, repeat this* to* across until the end of the row then on the last st ch2 make 1dc. ch3 turn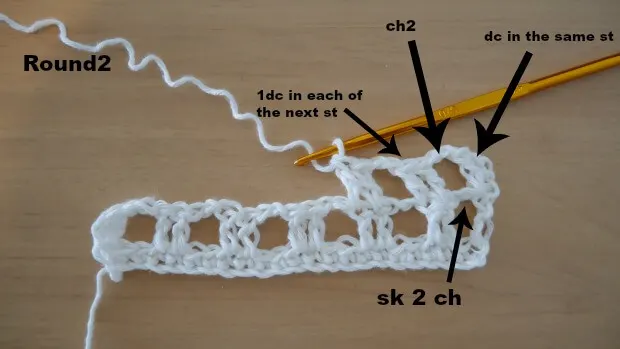 Row2. dc in the same st,then * ch2,sk2 ch, then 1dc in each of the next 2 st* repeat * to * across until end of the row. at the end make 1dc in ch3 space of the previous row. ch3 and turn.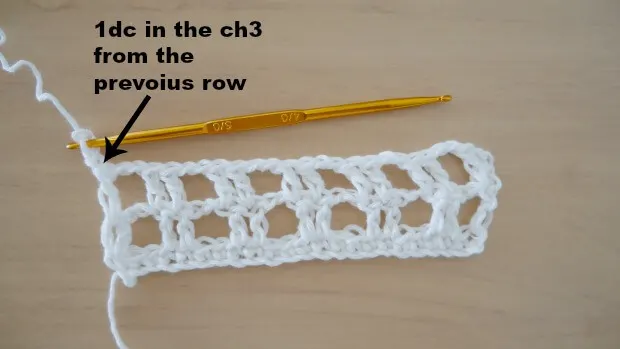 Row3. and beyond, repeat row 2 until we get your desired length.
Happy crocheting!