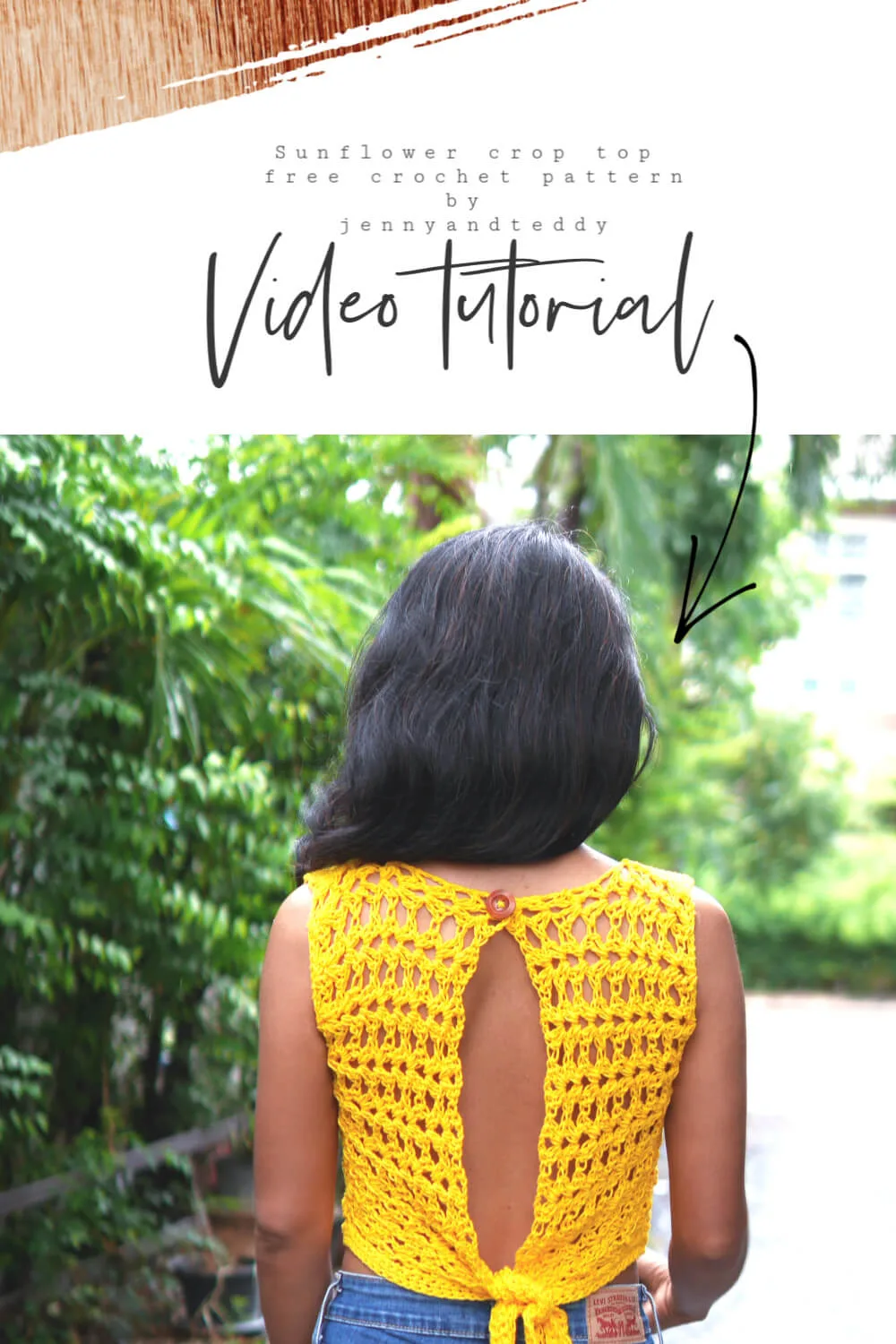 Meet the easiest crochet backless top called "sunflower crop top free crochet pattern" for summer! with this bright colorful of yellow color which is perfect for the sunny day in and out.
This crochet open back crop top is beginner friendly made with 3 rectangles and the cotton yarn.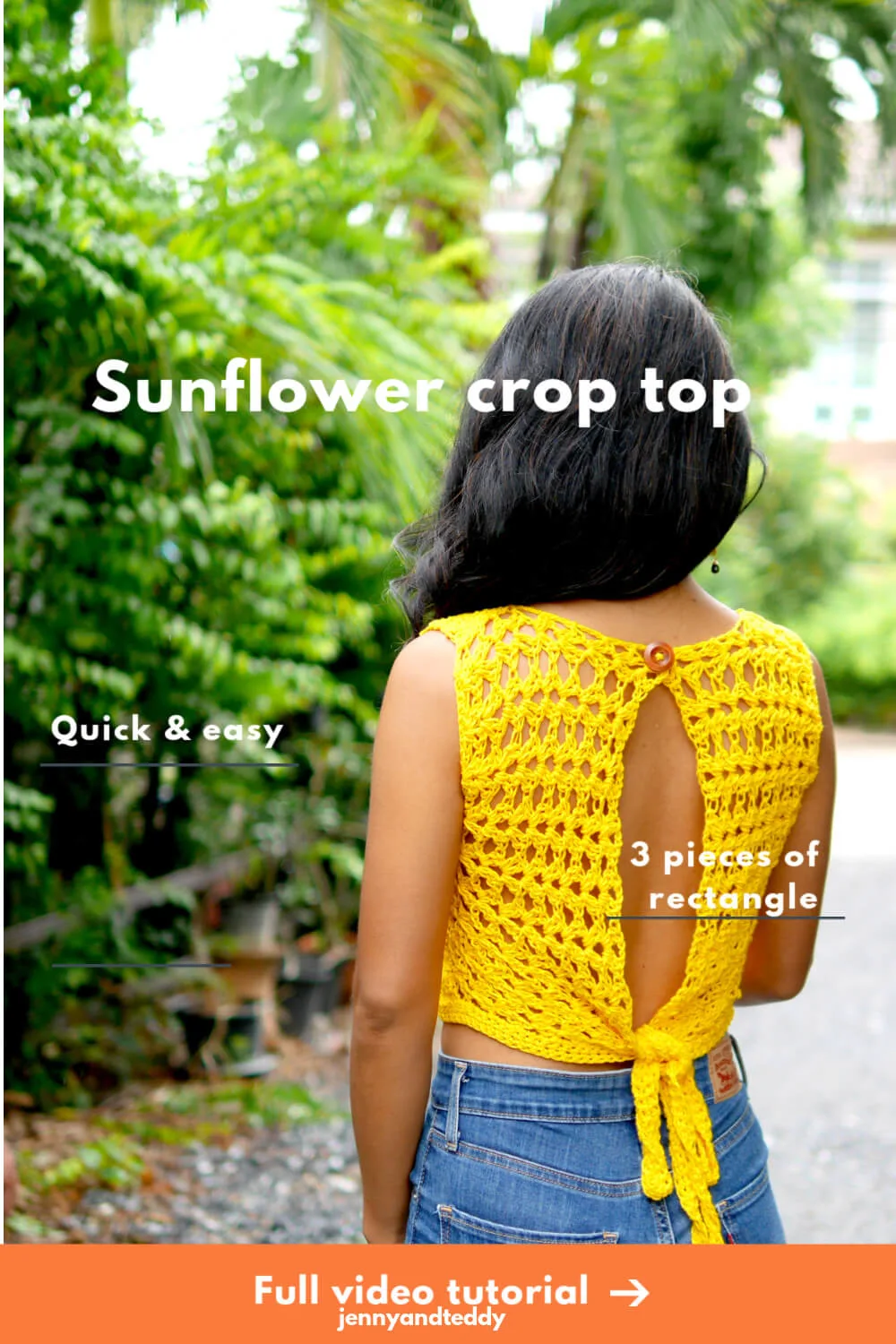 I did add a little peek a boo lace at the back for the sexy back to show of your beautiful skin in the summer … you girl gotta love it as much as I do..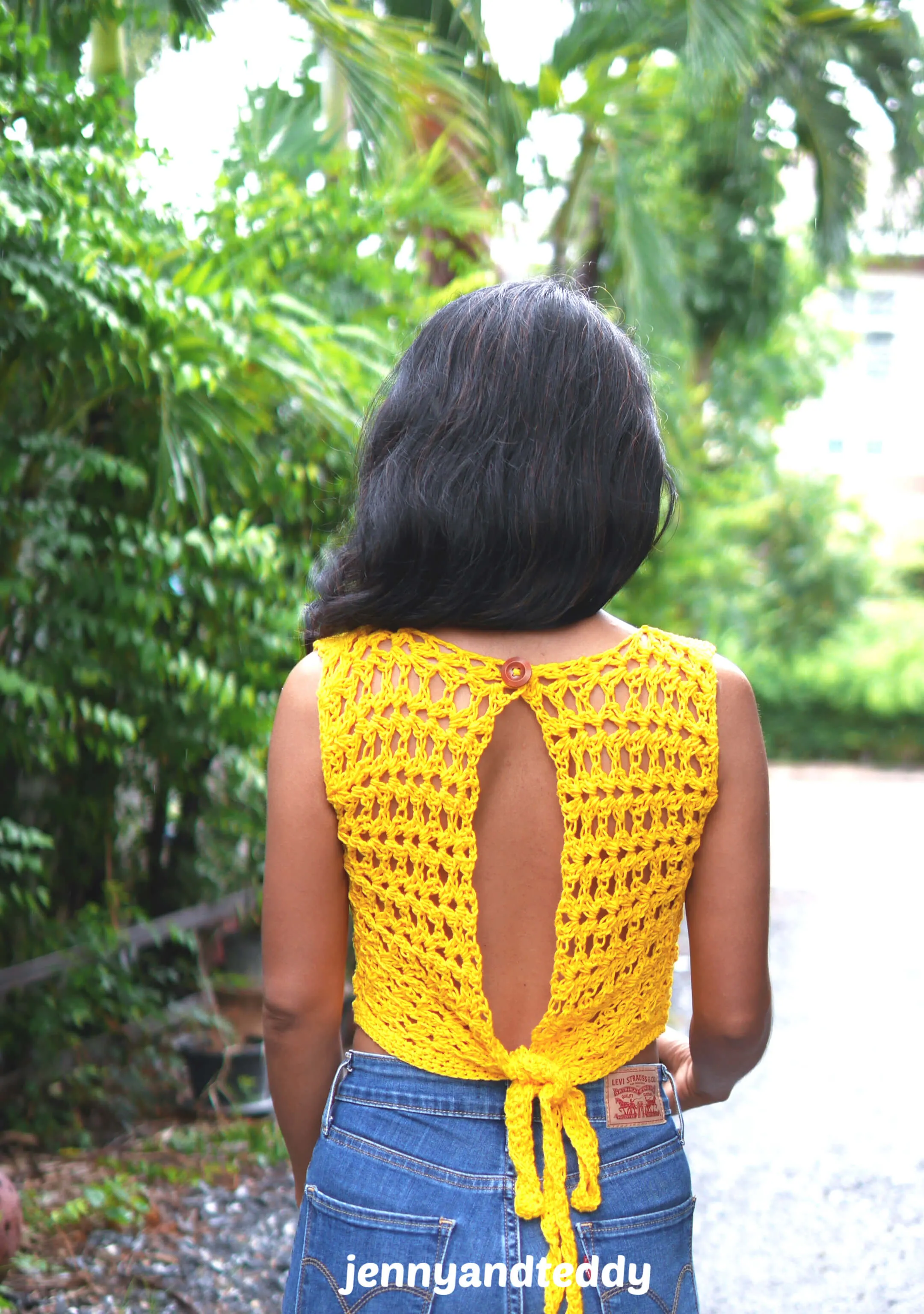 The front panel is made from just single crochet 1 row repeat.
and the back panel made from 2 rectangles and use fancy lace stitch which is beginer perfect stitch easy peasy.
This free crochet backless summer top come with step by step video tutorial on youtube.
If you want to make a bit more cover up maybe you will love this easy short sleeve crochet top.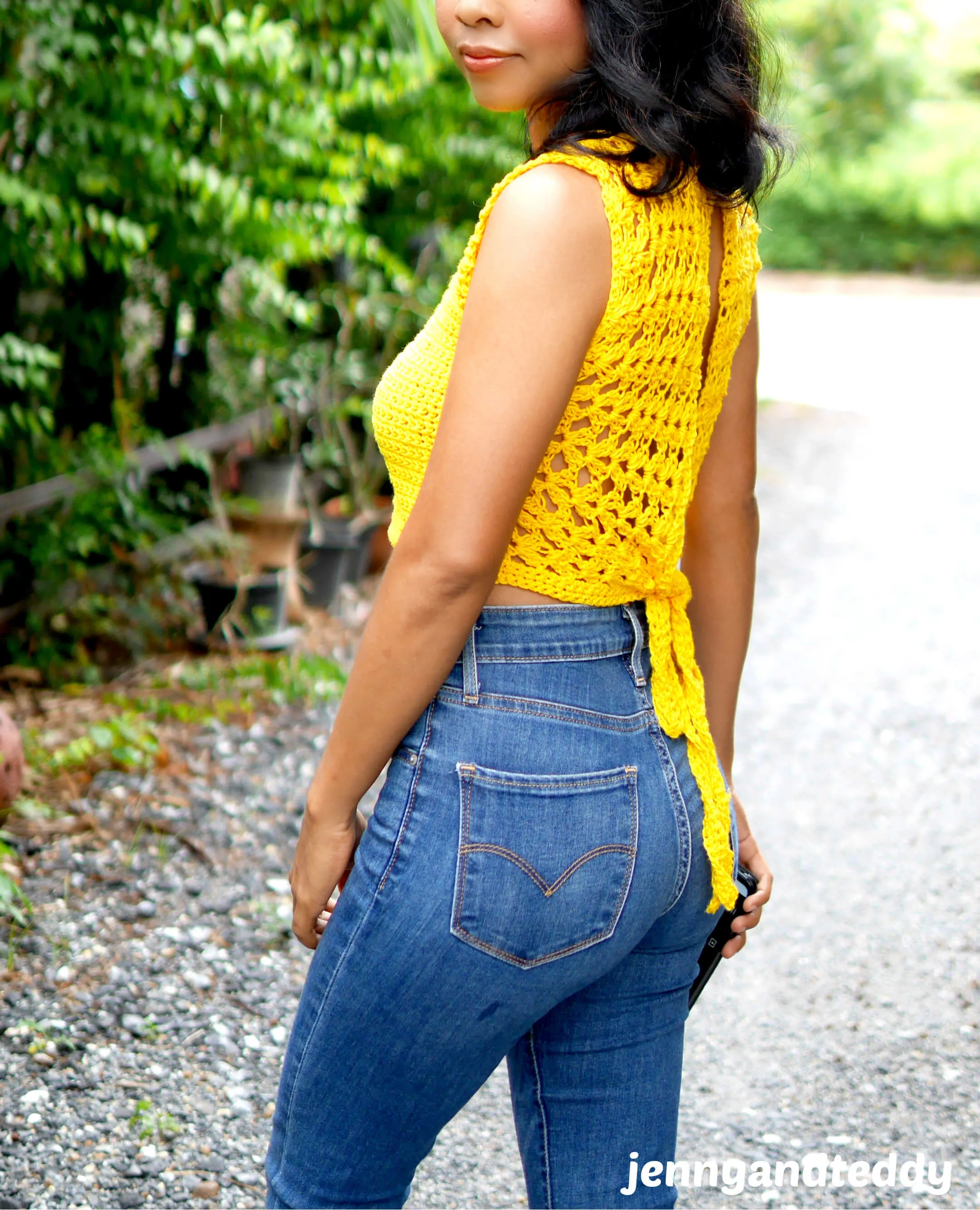 Let's get start!
– I am using about 600 yard fit size small ( easy to adjust the size see pattern instruction below).
I used Lion brand 24/7 cotton yarn weight 4 aran.
I use around 600 yard. ( size small in example piece )
– 4.25 mm crochet hook
– Sewing yarn needle
-2 stitch marker
-1 wooden button about 1 inch wide.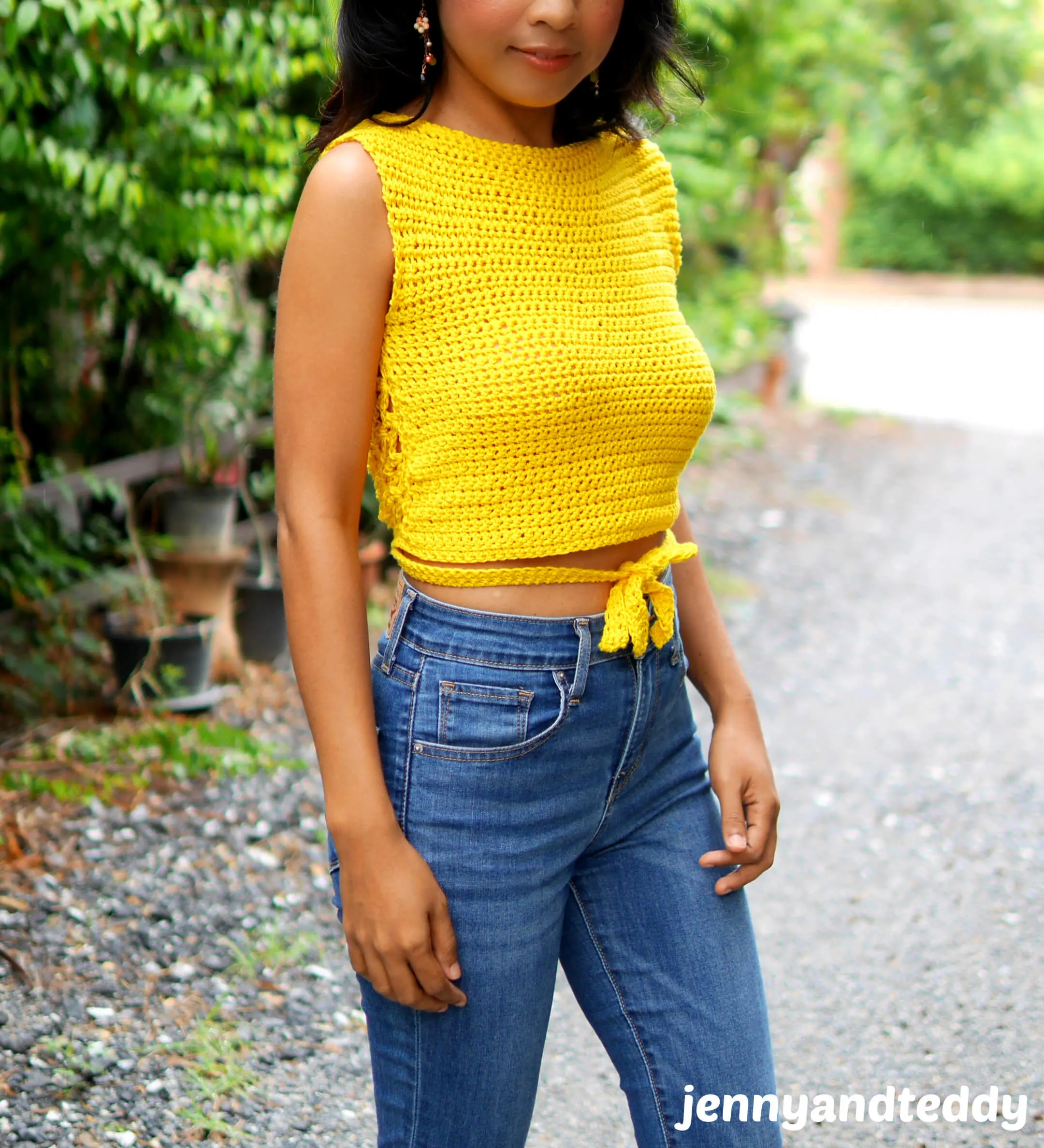 Note: we are crochet this top not too tight.
Skill and abbreviations
You will need to know how to make (American crochet term)
-sc which mean single crochet
-dc which mean double crochet
-ch Chain
-slip knot
-sk mean skip stitch