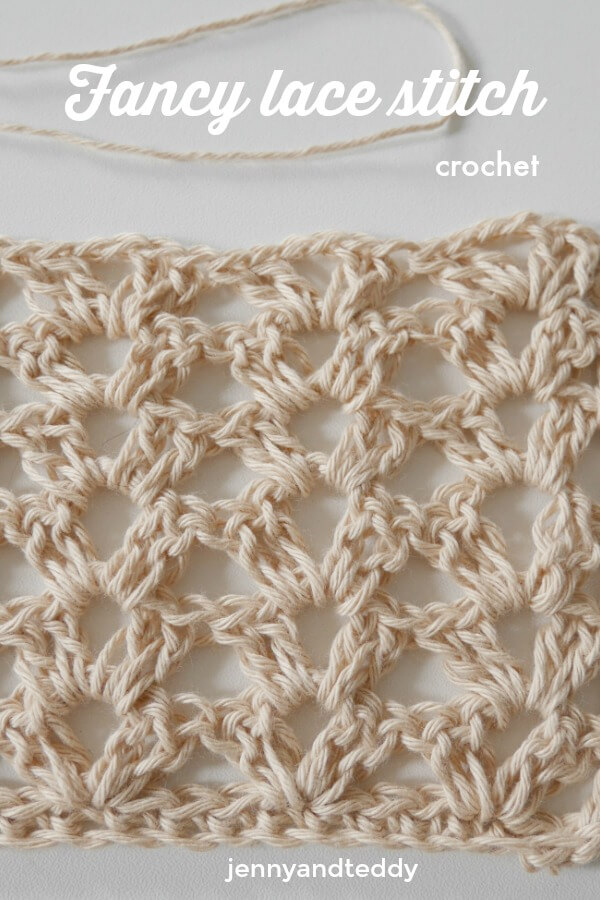 Fancy lace crochet stitch are one of beginner friendly stitch. That I use in my summer tunic because they are  so easy stitch just, 2dc chain2 2dc all in the same stitch which will create the beautiful lace effect to the garment this stitch could make a very good beach cover up clothes or even a summer top tee!,
How cool is that?
So, They are made up from mostly  double crochet and chain.
You will need to know how to make
-sc which mean single crochet
-dc  which mean double crochet
-sk which mean skip stitch
-ch, Chain
Video tutorial.
Let's get into it!
The chain will be multiple of 4+2   for the foundation.
In this small sample I start with chain 16+2=18
Row 1: Sc across, ch 3, turn.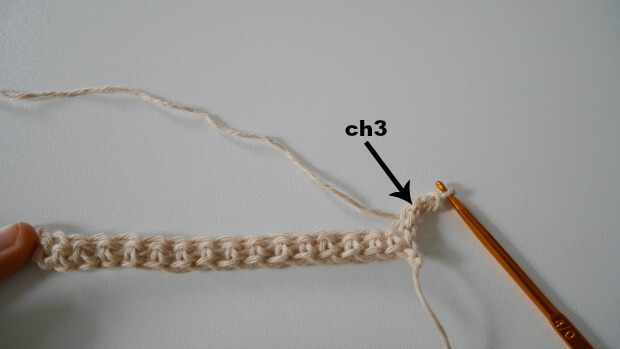 Row 2: then skip the first stitch  and make 2dc,ch2,2dc all in the same of the next stitch , then
* skip 3 and make 2dc, ch2,2dc all in next stitch*   repeat * to * across until end of the row, then you will have 2 stitch left sk1 and make 1dc in last stitch. ch3 and turn.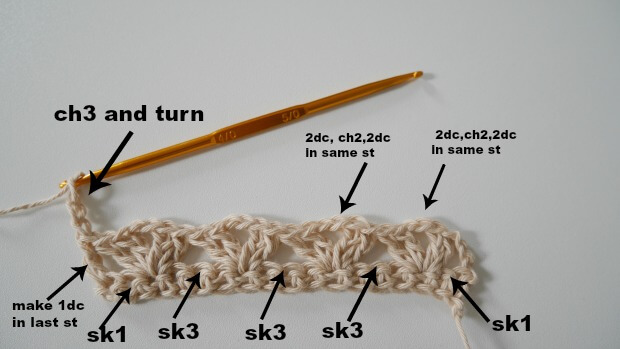 Row3. now you will make   * 2dc,ch2,2dc in the chain space of the previous row* repeat * to * across until end of the row. at the end make 1dc in ch3 space of the previous row.  ch3 and  turn.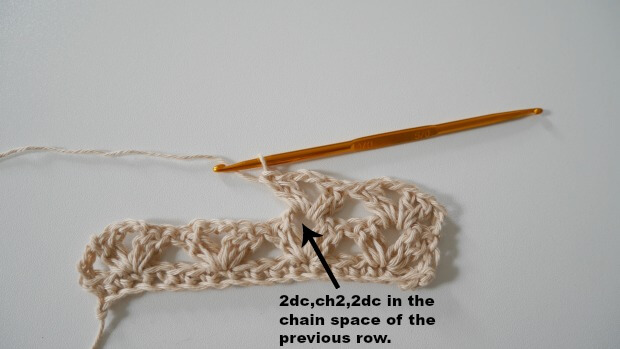 At the end of row3.
Repeat row 3 until  you get your desired length.
All done!
I hope you enjoy this easy and simple fancy lace crochet stitch.