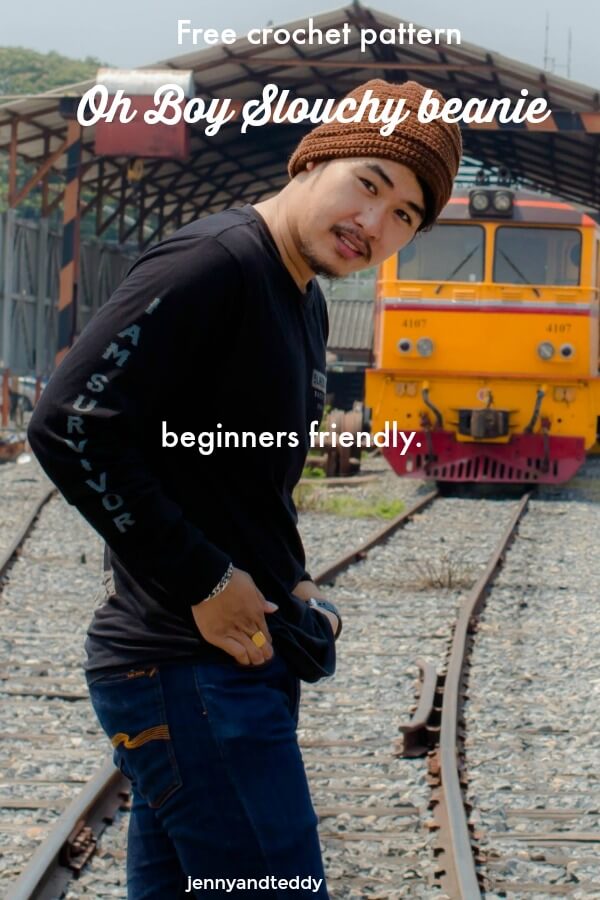 Guys in hats, Look so cute! so I decided to create a pattern that's perfect for a guy to wear without looking girly.
Meet Oh Boy Slouchy Beanie Hat FREE crochet Pattern for Beginners. Since I wanted to make it for a guy, I ditched the feminine colors and went with a rich, chocolatey brown color that made me think of brownies.
That, of course, made me hungry, but that story is for a recipe blog not a crochet pattern tutorial!
Check out the fun photos we did for this tutorial. I wanted you all to see a bit of my city, so we headed out to the train station for some industrial looking shots.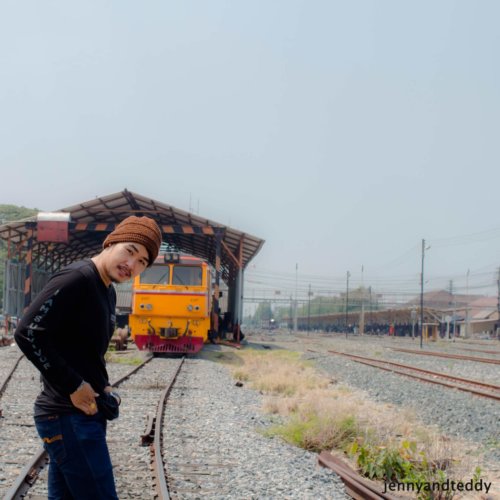 It was so much fun! I can't wait to take photos in other places so that I can show you around more.
Here the close up look on lady!
Basically, this slouchy beanie is made from a single crochet rectangle. I know that sounds too easy, but it's true.
I also recommend holding double the yarn while crocheting. That means you'll need two skeins and be holding the yarn from each skein at the same time. To achieve the bubbly look on the top of the hat.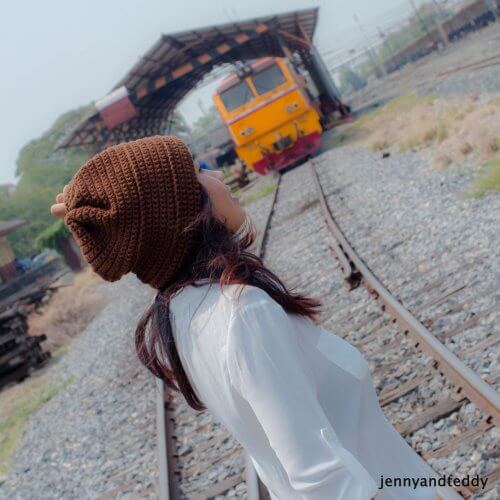 I started with 80 chains and then added single crochet rows until it wrapped around the head. If you or the guy you're making it for, has a larger head, just add more chains and more rows.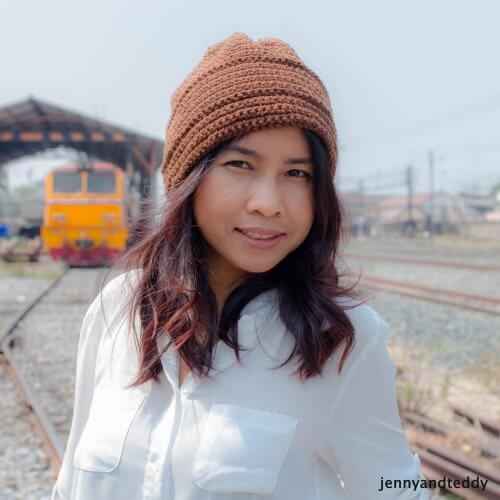 There's no limit to how long or how wide you need to make it – which is why it's a great beginner pattern to use for children's beanies too!
One thing to note is that when you fasten off the hat or finished off, you want to make sure that you leave a really long tail.
That extra yarn is going to be used to stitch it together and close the hole, so make sure you leave enough.
You can also add a pom-pom to the top if you want to, but I didn't really feel like it for this photo shoot.
I also did crochet in the back loop only for some row to give a bit of ribbing effect and I think it gives it a really nice look on the hat.
It's super easy though, so even if this is the first crochet pattern you ever try, you're going to do great!
Size fit most adult
Gauge: 4 single crochet stitches x 4 rows = 1 square inch
Let's get start!
– I used  cotton yarn
– 3.50mm crochet hook or E/4 US hook size
Skill and abbreviations
You will need to know how to make a magic ring or adjustable ring
-Sl st (slip stitch)
-sc which mean single crochet
-blo which mean-crochet in back loop only
-ch, Chain
This pattern is made for beginners!  There is a basic skill level required to make the hat design.
If you don't understand any technical crochet words, don't worry I got you cover!
Here is a video titled 'free crochet class on craftsy' and a free pdf file titled 'the beginner's guide to crochet'. These will explain a lot for you.
Start with slip knot then crochet 80 chains. (hold two strand of yarn while crocheting)
Row1. crochet 1sc  in each of the next 79 chain from hook, ch1 turn (80)
Row2-6. crochet 1sc in each of the next 79 stitches from hook , ch1 turn (80)
Row7-9. crochet 1 sc in each of the next 79 stitches from hook ( blo only), ch1 turn (80)
Row10-16. crochet 1sc in each of the next 79 stitches from hook , ch1 turn (80)
Row17-19. crochet 1 sc in each of the next 79 stitches from hook ( blo only), ch1 turn (80)
Row20-40. crochet 1sc in each of the next 79 stitches from hook , ch1 turn (80) Fasten off and leave long tail for sewing.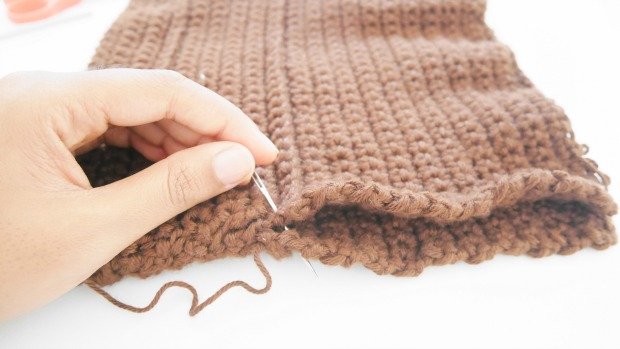 Then sew the short side of the rectangular piece and close the top of the hat by weaving the tail and pulling tight to close.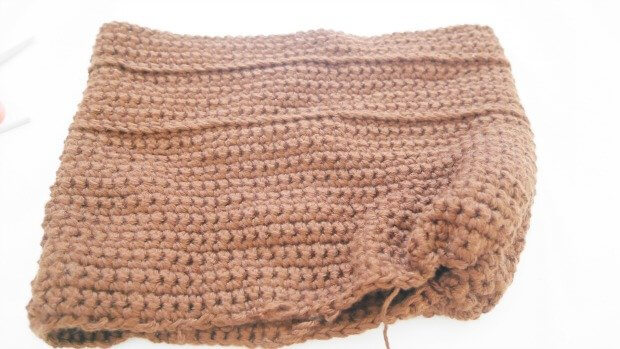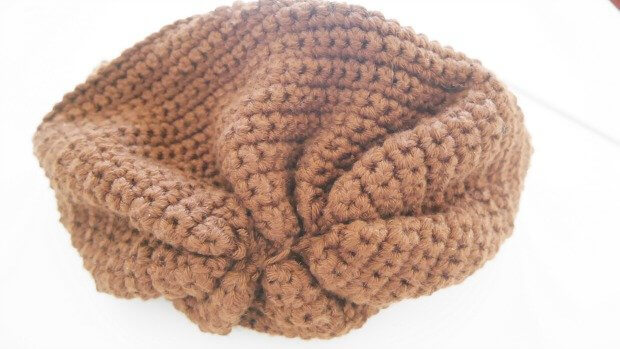 Have fun making your slouchy beanie! I hope you like the pattern!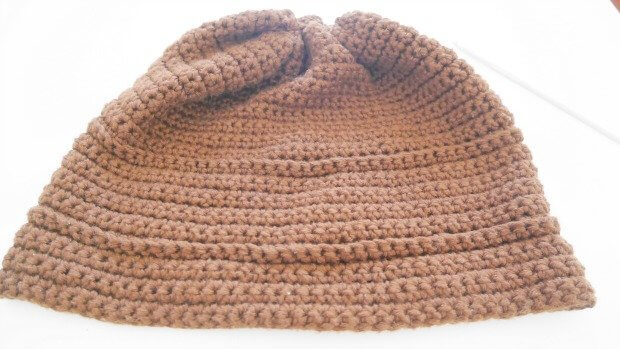 Can't crochet? no worry! Get unique custom handmade just for you on Etsy and a plus you guys all support small business owner!





 Did you try this pattern? Share a picture of your gorgeous new  hat with me on social media Instagram or Facebook!!