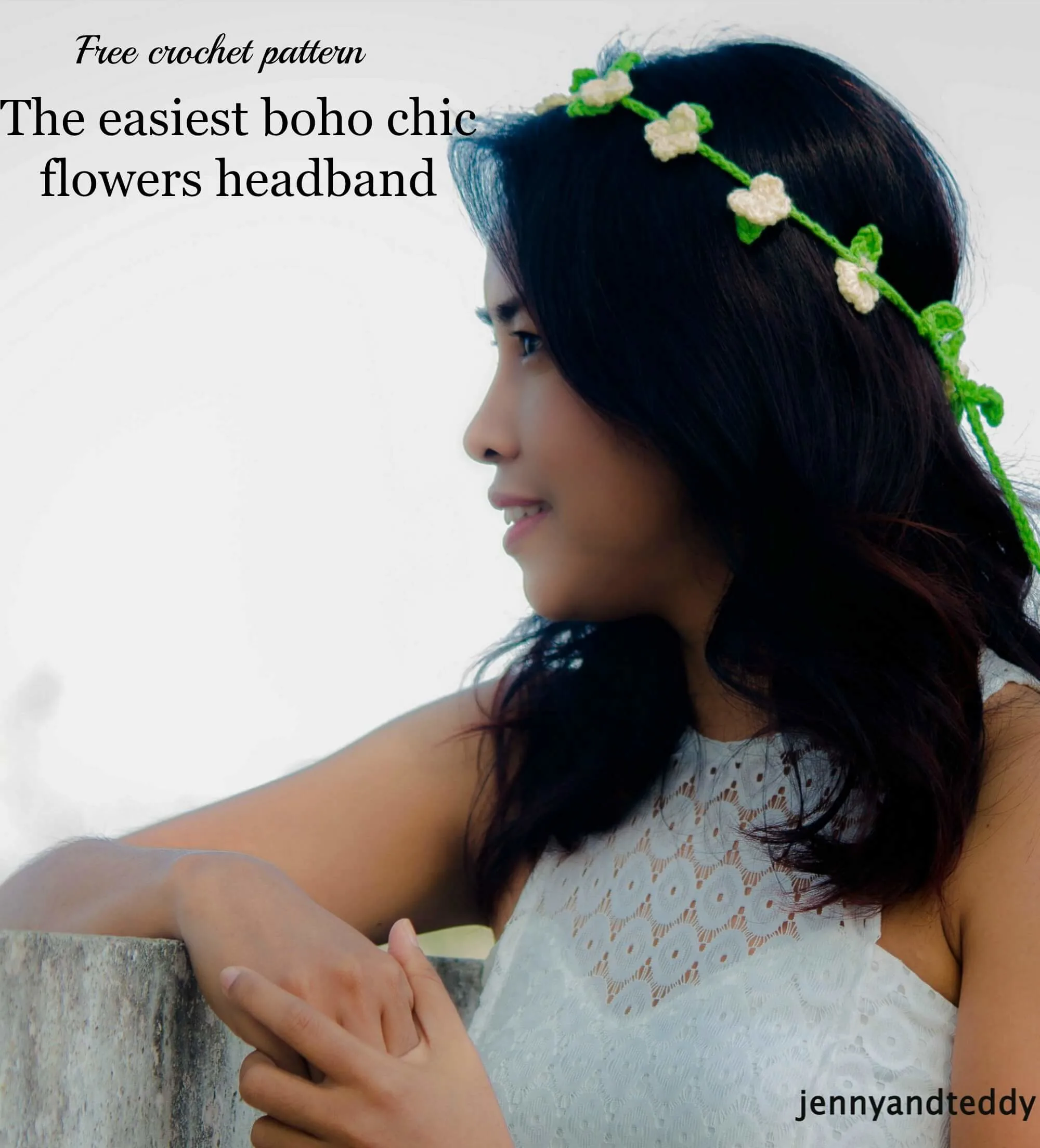 Oh, flowers, I do love you so. In fact, I'm such a flower-lover that I can't stop adding flowers to my easy crochet patterns. Seriously, I have been whipping up flower appliques like, 5 minutes easy daisy, pinwheel flowers, flower power scrub and sticking them on everything.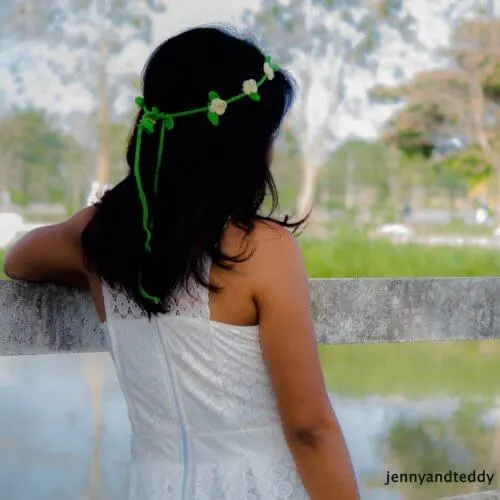 When I tried adding them to a delicate headband though, it just didn't look right. So, I created a brand new easy boho chic flower headband pattern for you that's perfect for beginners and up. It not only looks adorable, it's simple to make!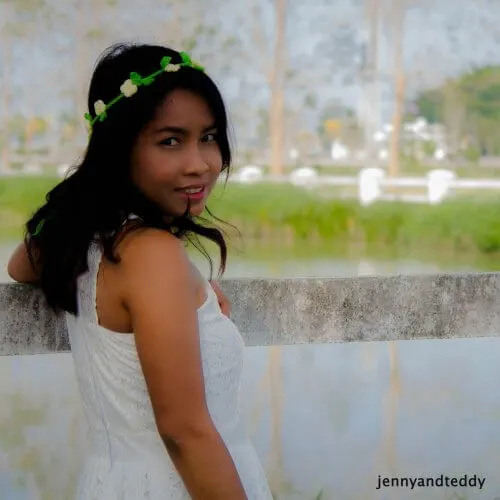 Now, because the flowers are so adorably delicate, I used a 1.25mm crochet hook. They just wouldn't turn out the same if I used a large hook, so I went small. For the leaf I use 3.5 mm hook.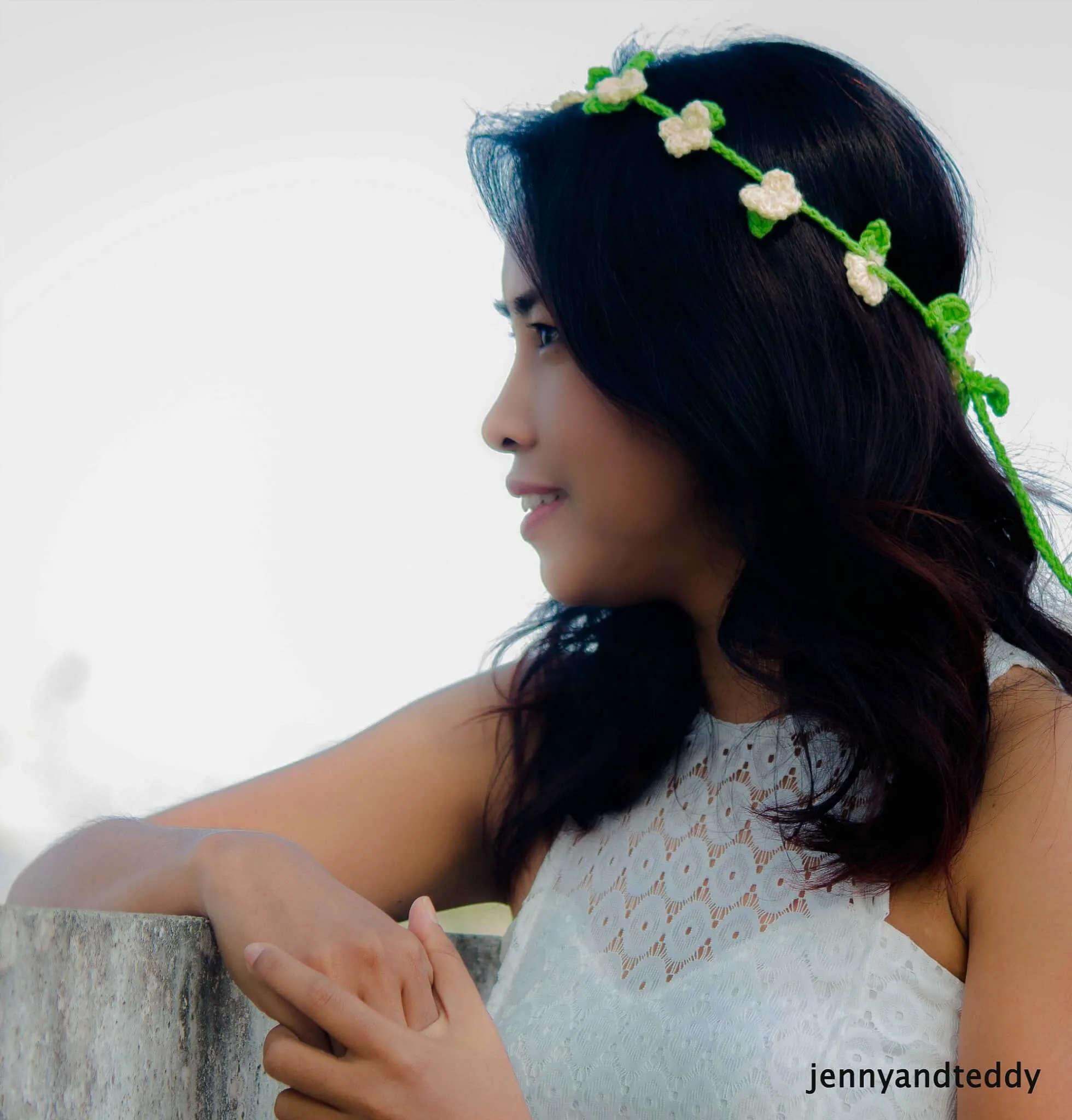 This makes the pattern a great practice piece for those who are just learning to crochet and need to practice their small stitches. If you're working on it and make a mistake, don't worry! You can always rip out the stitch and try again.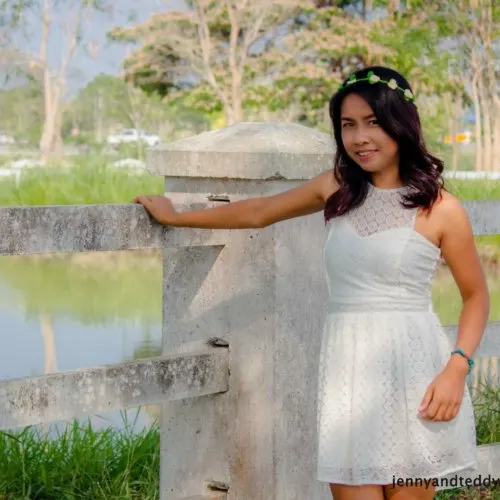 I used a 4 ply and 8 ply acrylic yarn for this pattern, because it needed to have a bit more shape and weight than some of my other designs. However, because it's so delicate and small, it doesn't feel heavy on your head. I'm definitely not a fan of headbands that make you sweaty! You can use any color yarn you want which makes it the perfect accessory for any outfit. My friend actually helped test out the pattern for me and made one in colors that her young daughter loved. It looked adorable!
Since the pattern is customizable, if you need to make it longer to accommodate a larger head, you can absolutely do that. If you're making it for a child, just eliminate some of the stitches to make it fit. The boho chic flower headband is easy enough to do that you can whip up a bunch of them in no time.
Gauge: no need
Let's get start!
– I used cotton and acrylic yarn or Lion brand 24/7 cotton
-1.25 mm crochet hook
– 3.50mm crochet hook
– Sewing yarn needle
Skill and abbreviations
You will need to know how to make magic ring
-Sl st (slip knot)
-sc which mean-double crochet
-dc which mean double crochet
-hdc which mean half double crochet
-ch, Chain
This pattern is made for beginners! There is a basic skill level required to make the hat design.
To make the foundation chain pick up your 3.5 mm hook, and start with slip knot then crochet 170 chains. (or until the chain is at the length you want the headband to be)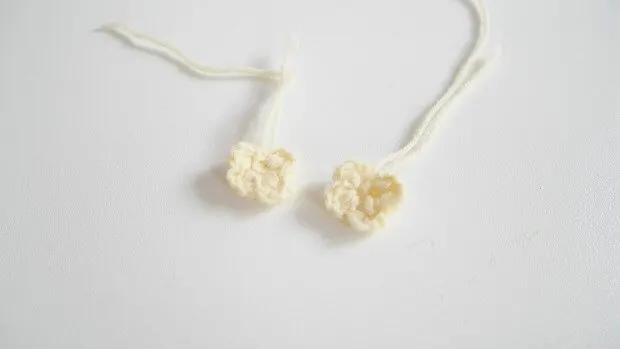 Flower , pick up your 1.25 mm hook and 4 ply yarn or fingering yarn
Round1. Make magic ring or adjustable ring and 4sc in ring (4 sts)
Round2. (Sl st in the first stitch and 4hdc all in this same stitch) repeat it around at the end you will get 4 petals. Fastern off and leave long tal for attach the flower to foundation chain.
Leaf pick up 3.5 mm hook and 8 ply or 10 ply yarn
Start with 5 chains , then sl st in the next chain from hook, then make 1hdc in next, 1dc in next and in the last chain make sl st then fasten off and leave long tail for attach the leaf to the foundation chain.
If you make one, tag me on social media and let me see! Happy crocheting, friends!