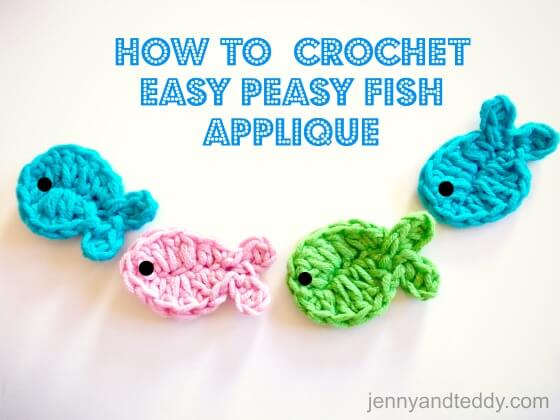 Fishy Fishy in the water One Two or Three.
Come and swim on my hat and you will be so happy.
Crochet a whole school of fish it's so easy.
Line them all up in a row.
And you will be supprised how quick they grow.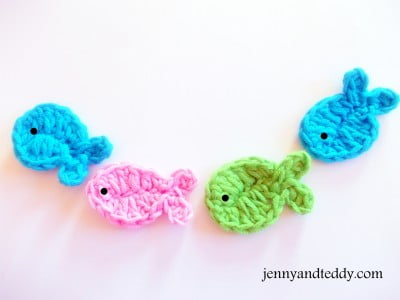 Hi all you crafty friends. Do you need a little highlight for your crochet project?
Try this tiny little fish crochet applique.
Easier than fish and chips. You can whip them up in 10 minutes.
Let's make them!
Material
1. Any kind of yarn you have avaiable in hand
2. Crochet hook size 3.5 mm or any that avaiable for you
Skill and abbreviations:
You will need to know how to make:
Chain (ch)
Slip stitch (sl st)
Single crochet (sc)
Half double crochet (hdc)
Double crochet (dc)
My beginner tutorial check it out here
How to start magic ring or adjustable ring
Here I make video tutorial for fish applique please check them out.
Pattern
Start with chain 7
Round1. sc in next stitch from hook, hdc next stitch, dc next stitch, 2dc in next stitch,
dc next stitch, sc in last stitch then turn to other side. (7 sts)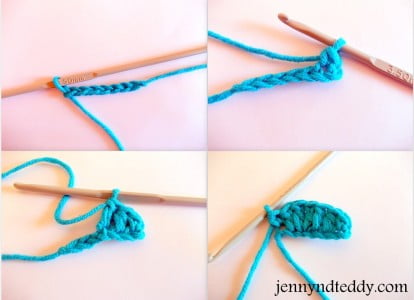 Round2. sc in next stitch, hdc next stitch, 2dc next stitch, dc in next stitch,
hdc next stitch, sl st finished off. (6 sts)
Fish tail
Chain 3, turn, hdc in next stitch from hook, hdc nect stitch, sl st to finish off first tail.
Second tail, chain 3 and repeat as the same as first tail.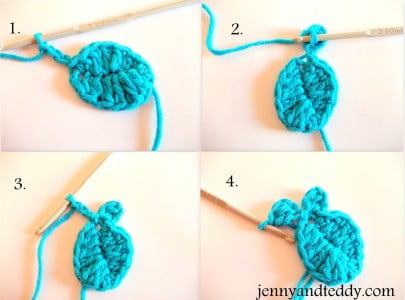 All done enjoy!