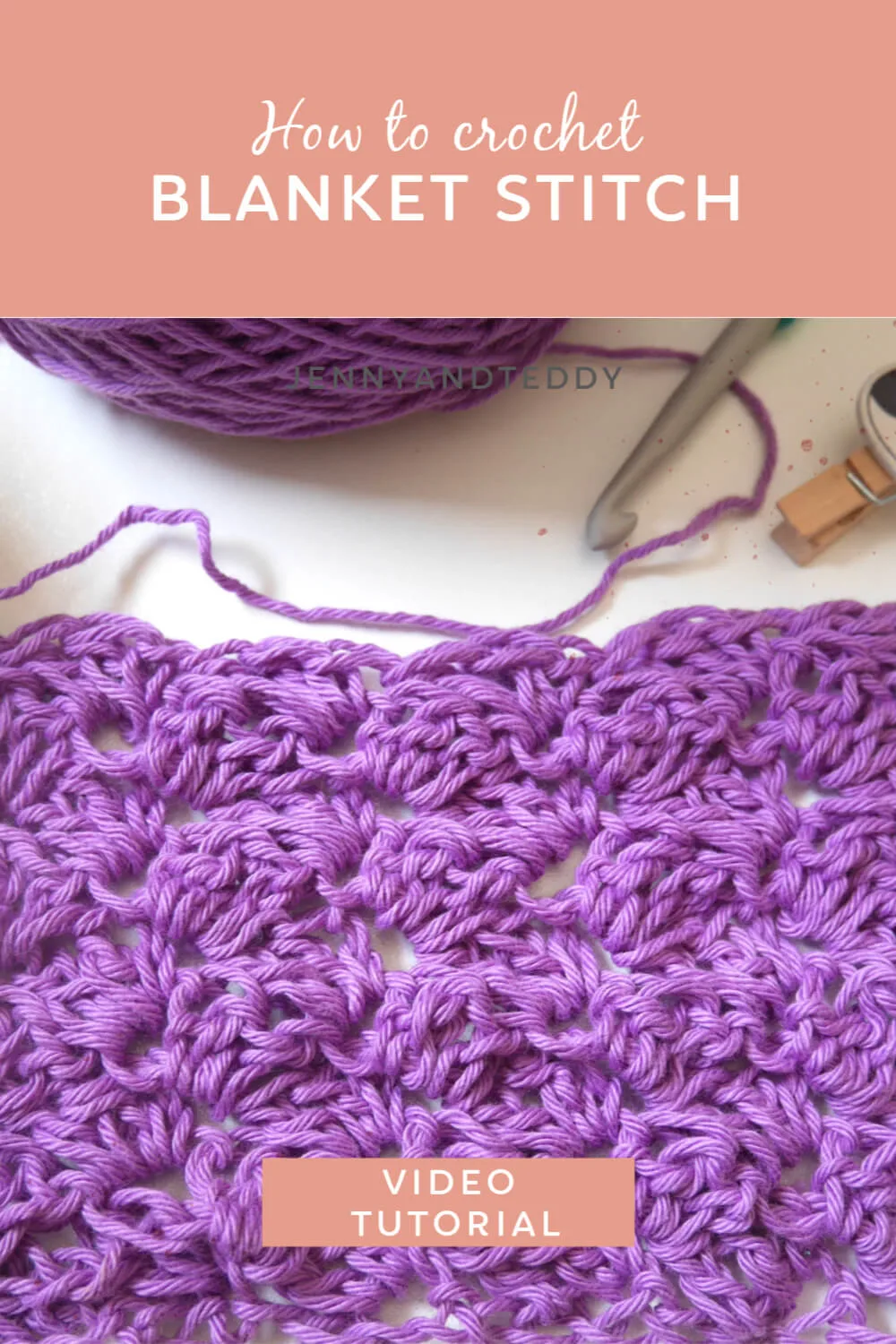 here the easiest crochet stitch ever! The blanket stitch.
The stitch itself is made from just sc and 2dc all together in one stitch to create the beautiful finished texture to every garmet or crochet piece.
I use this lovely crochet blanket stitch in my ocean weave cowl and the easiest purple poncho wrap!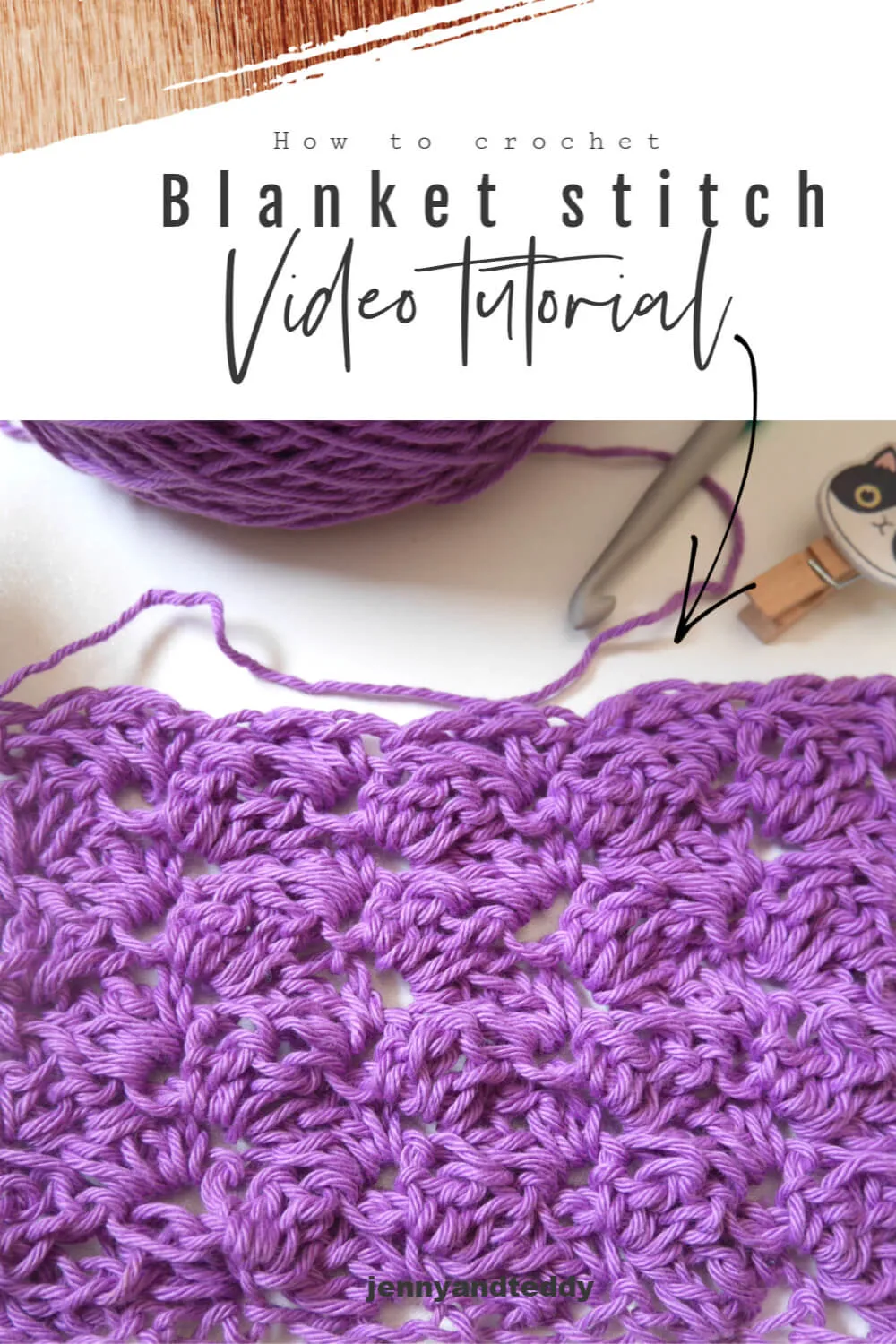 I made the video tutorial to go along for this blanket stitch tutorial as well.
Let's get start!
Skill and abbreviations
You will need to know how to make (American crochet term)
-Sl st (slip stitch)
-sc which mean single crochet
-dc which mean double crochet
-ch, Chain
-slip knot
Video tutorial.
The chain will be multiple of 3 for the foundation.
In this small sample I start with chain 21.
Start of by making a slip knot Then make 21 chains foundation chain (Multiple of 3)
Row1. Make 2 dc in the 3rd chain from hook and *sk 2 ch, sc in next ch, and make 2 dc in same ch stitch*. Repeat from * to* end of row. Sc in the last ch of the row. Ch 2, turn.
Row2. 2 dc in the first sc of the previous row, *sk next 2 dc, make sc and 2 dc in next sc*.
Repeat from * to* until the end of the row. Make sc in turning ch 2 at end of row, ch 2, turn.
Row 3 and beyond, and Repeat row 2 until you get your desired length, and finished off.
Happy crochetting!