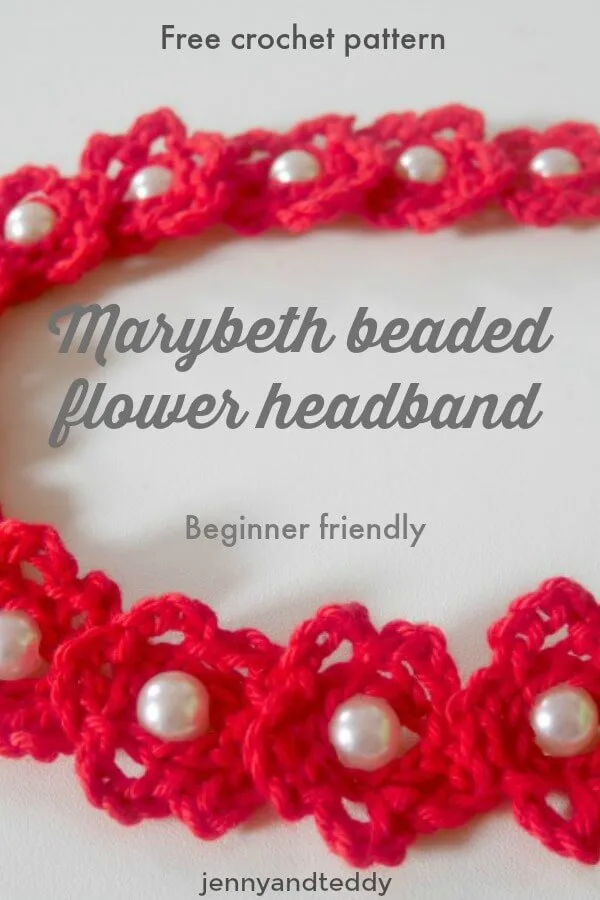 This pretty little perfect crochet beaded headband is fun to dress up instyle. You will love to wear in this cute crochet flower beaded headband for any season! And of course the bohemian style that you love and me too!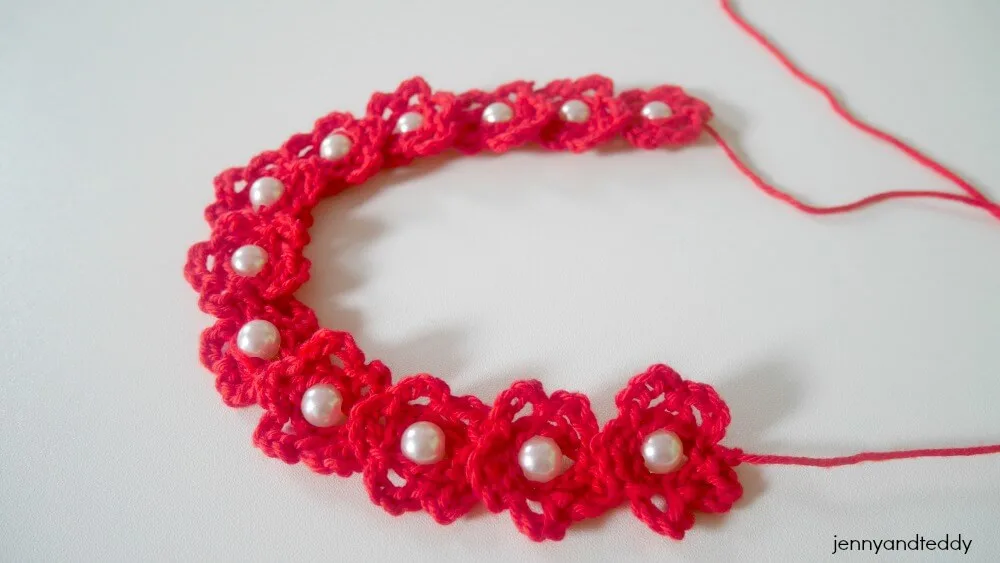 With only basic crochet skill need who can do basic single, double and chain stitches can make this. These beads headband is super easy and fun also quick crochet project to whip up.
I hope you love it!
Let's get start!
– I used Lion brand 24/7 cotton
– 1.5 mm crochet hook
– Sewing yarn needle
plastic pearl beads I use 12 beads
Skill and abbreviations
You will need to know how to make
-Sl st (slip stitch)
-sc which mean single crochet
-ch, Chain
-slip knot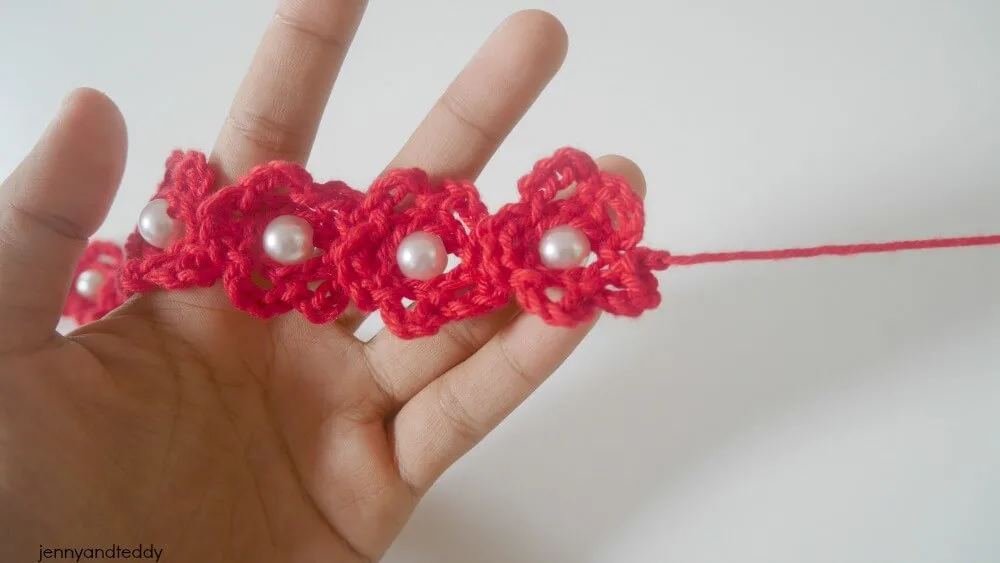 This pattern is made for beginners! There is a basic skill level required to make.
Before we start to make slip knot you will leave a long tail for make a tie of the headband,
Video tutorial

Start of by making a slip knot Then make 1 chain
Row1. insert the crochet hook through the bead hole first then Pull up to the yarn through the bead hole .
then chain1 to secure the bead then chain 5, then sl st into the first starting chain, then chain 5, then sl st to the ending chain.
Now we are going to petal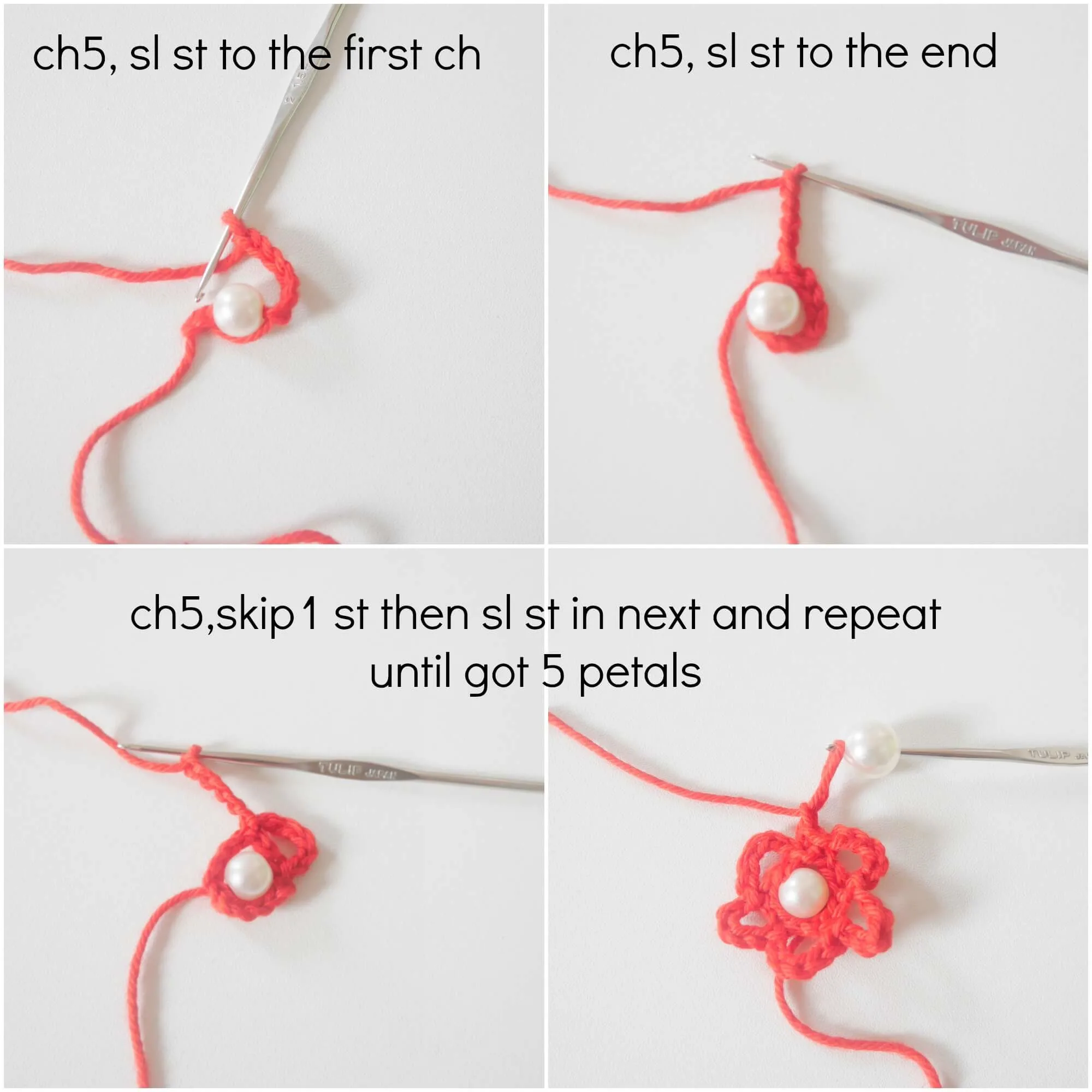 From row 1 after sl st to the ending chain, then (chain 5, skip 1 stitch then sl st in the next stitch).
Then repeat (..) 4 time now you got 5 petal. On the last petal after you sl st then you make sc and ch1 and start to pull up the second bead and repeat row1 and petal again until you get the desired length.
Finish off and leave long tail for make a tie.
Now you have it your pretty beaded crochet flower headband.
If you make one I would love to see your creation tag me on Instagram or Facebook!
Happy crocheting!