I am thinking about to make something to match my little red dress for wear in a day or night out and around town. And they could cover up for my cold shoulder perfectly.
This Sunday afternoon  bolero not only easy to make and also very quick to whip up in  Sunday afternoon! With the deep red color of cotton yarn and the combination of the simple basic crochet stitch that create breeze airy effect to the garment is perfect for summer season.
They are made up from just 1 piece of rectangle! see how  easy that be can be? Beginner friendly also only 1 repeating crochet stitch.
The red color are easy to wear and match with any jean , white dress or even a skirt! What would you wear this red bolero with?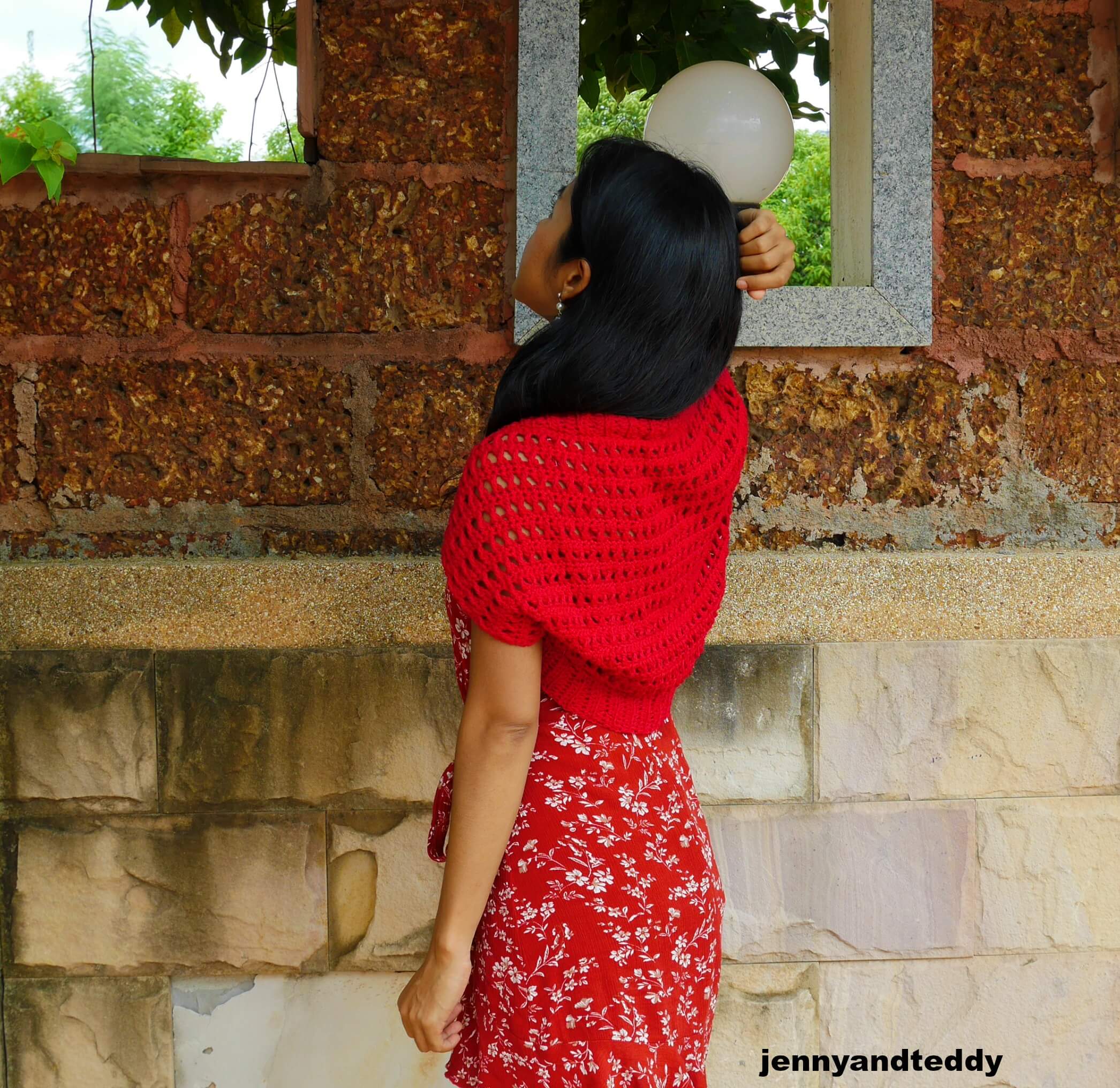 have you see my Easy as pie Bolero yet? They are super simple and stylish!
in the back.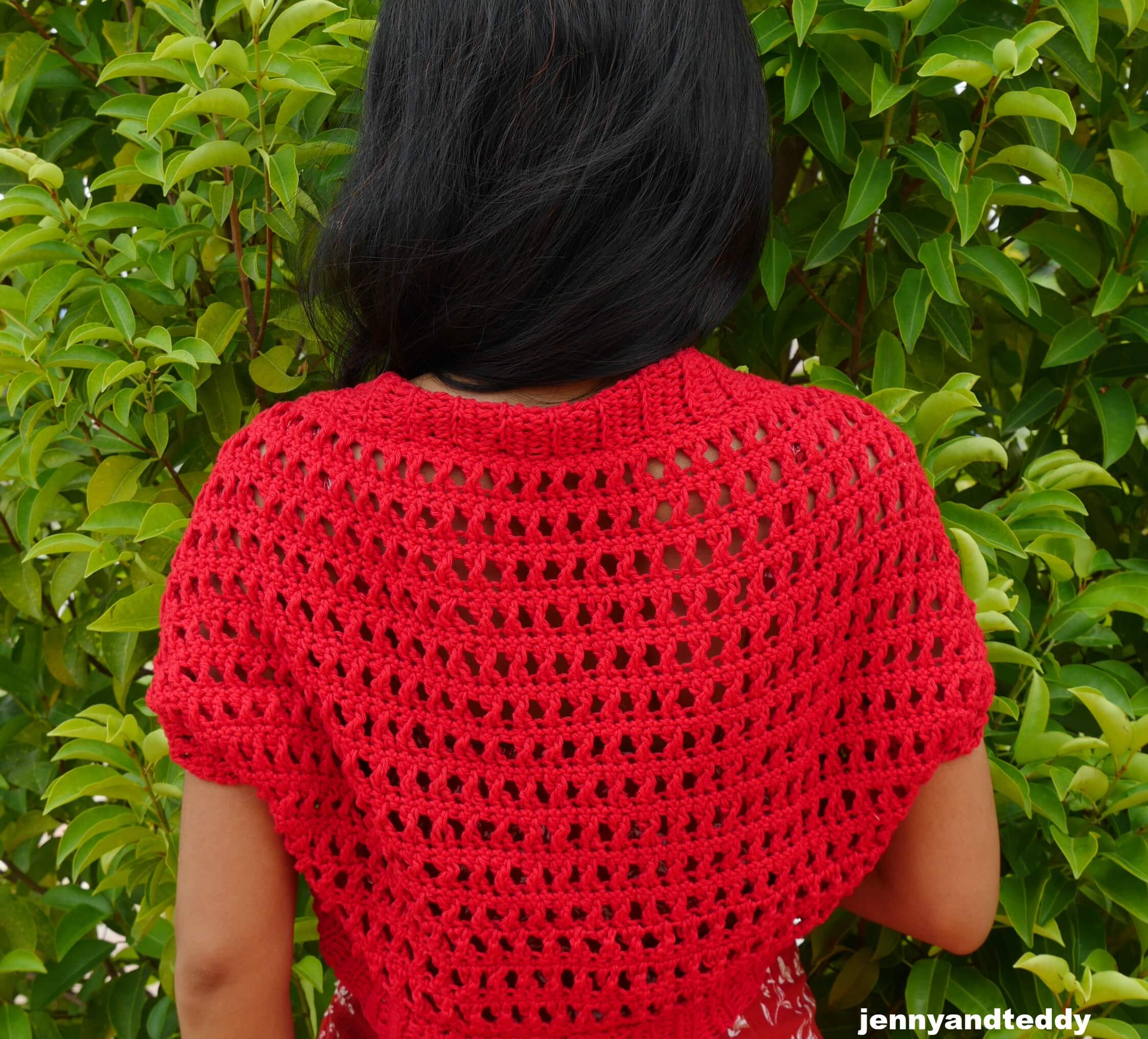 Let's get start!
– I used Lion brand 24/7 cotton  . I am using about 2 -3 skein around 600 yard fit size small .( easy to adjust the size see pattern instruction below) yarn weight 4 worsted medium.
– 2.5 mm crochet hook or B/1 US hook size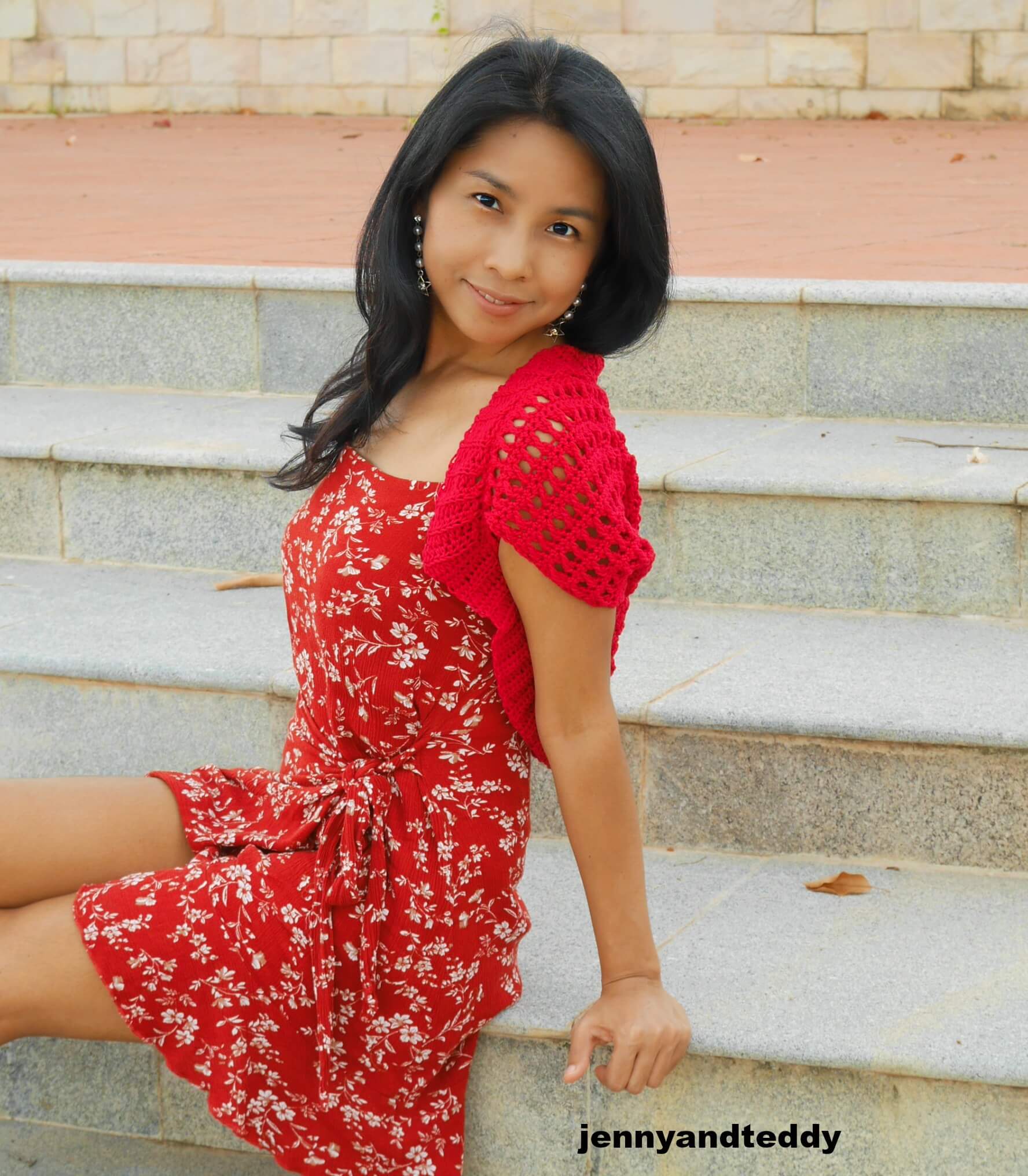 Skill and abbreviations
(American crochet terms)
You will need to know how to make
-sc which mean single crochet
-Tr which mean Triple crochet
-Hdc which mean half double  crochet
-Sl st which mean slip stitch
-Blo which mean crochet in back loop only
-ch, Chain
-slip knot
Chain 3 (counts as double crochet),Turn, *skip first stitch, triple crochet into next, then go back to the stitch that we just skip and make triple crochet into this stitch *, this will creating the criss cross*, repeat* this to the end. Triple crochet into last stitche.
Finished Size Approximately: small ( Easy to adjust by add more row for bigger size by add more chain to foundation chain)
For me the model wearing this piece, I am 4'9 feet tall.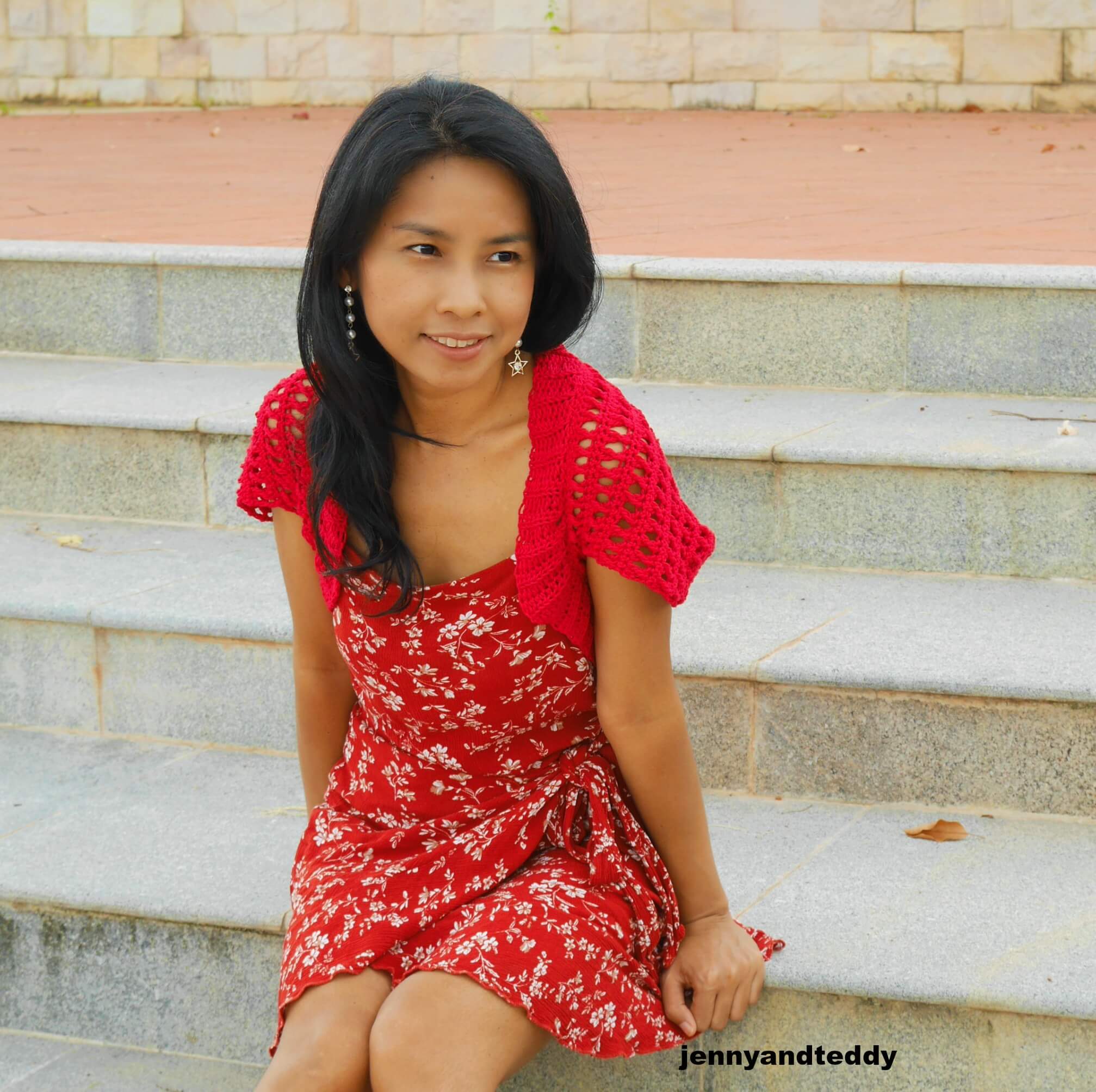 If you don't understand any technical crochet words, don't worry I got you cover!
Here is a video titled 'free crochet class on craftsy' and a free pdf file titled 'the beginner's guide to crochet'. These will explain a lot for you.
Learn how to read crochet pattern and how to work single crochet free class on crativebug.
Measurement.
of the rectangle.
-12 inches wide
-24 inches long
Gauge: 2 group of criss cross triple crochet= 1 inch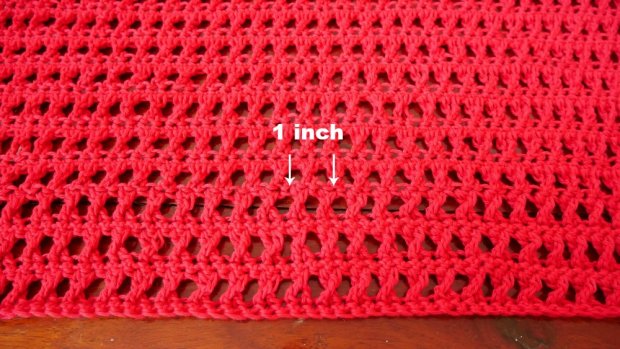 For the width: If you need to make it wider simply add more rows at the end.
For the length:  work in even number like 70, 80, 90  etc.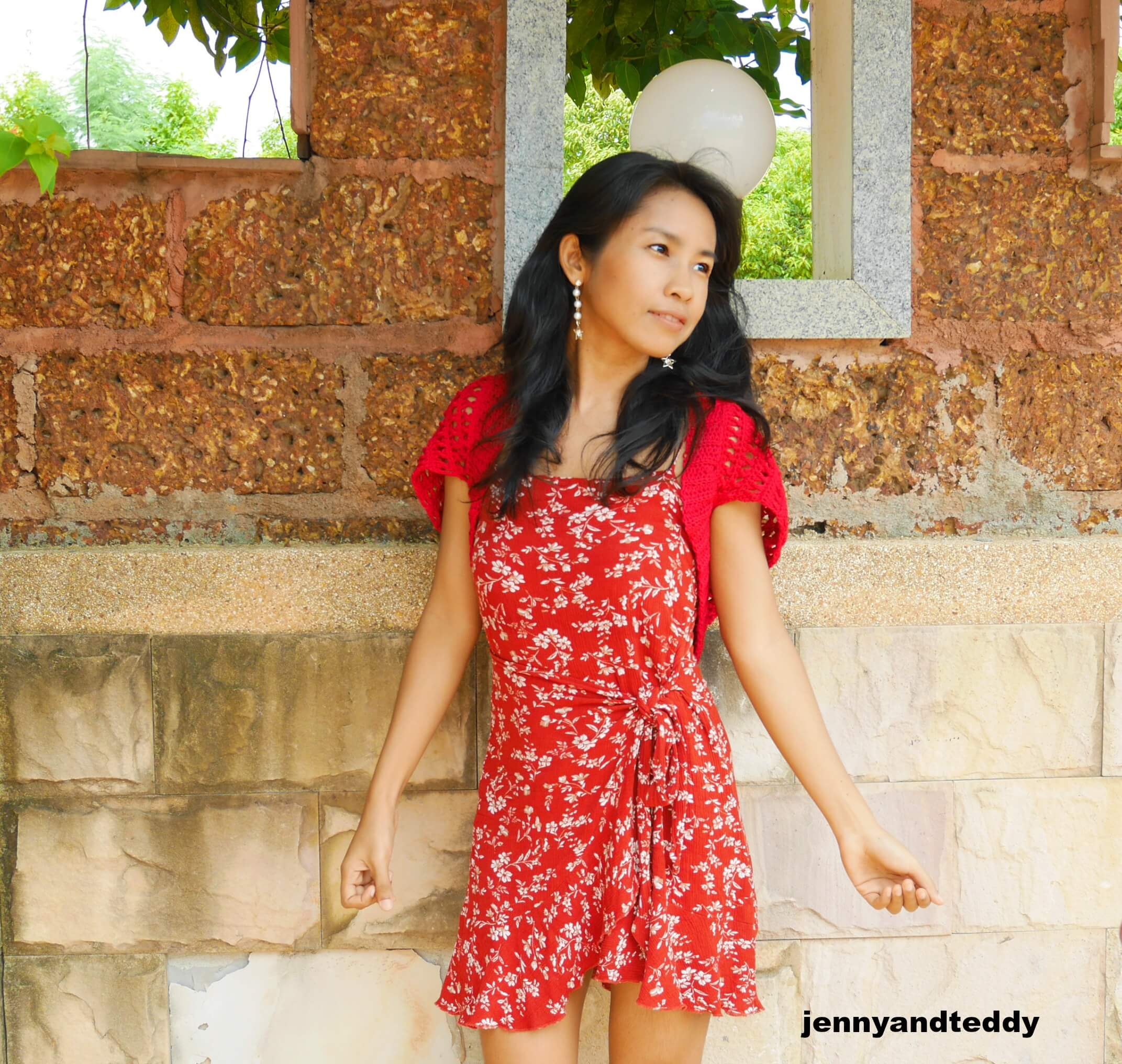 Sunday afternoon instruction.
Start of by making a slip knot Then make 86 chains (foundation chain).
(medium 94 chains), ( large 104 chain) , ( xl 112 chains) and ( 2xl 120 chains)
Row1.    sc  in the next chain from hook,  then sc in each chain across until the end of  the row,  turn.
Row2.  ch3, make  criss cross triple crochet stitch in each st  across until the end of the row,  in the last st make 1 triple crochet and ch1,turn.
Row3.    sc  in each space and  across until the end of  the row,  turn.
Row4.  ch3, make  criss cross triple crochet stitch in each st  across until the end of the row,  in the last st make 1 triple crochet and ch1,turn.
Repeat row 3 and 4 until piece measures approximately 12 inches wide  or desired length and Fasten off.
After you finished the rectangle now it's time to make the  armhole.
Shape armhole.
Lay the piece of rectangle in flatted and fold each corner inward until they meet then using your yarn needle to seam the corner with your prefer method ( I used whip stitch) and leaving  holes for the arm. For the arm holes I leave my one about 5 inch or your prefer length.
Repeat for the other side.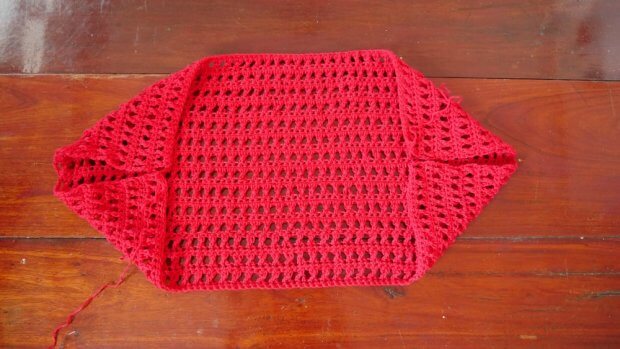 Next we will make the band by crocheting them  separate from the body of the Bolero.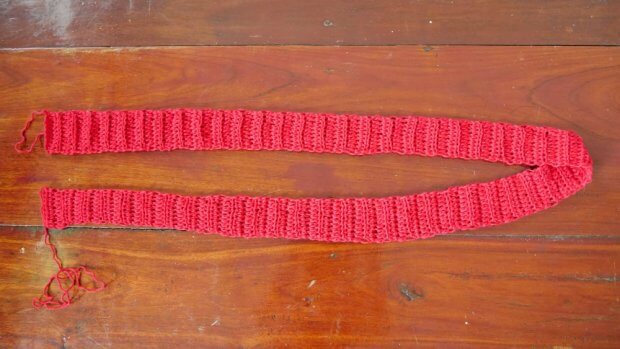 Pick up your 2.5 mm crochet hook and start with making a slip knot and 10 chains and crochet row by row the back loop only until you get the length that matches the length of the opening neck of the Bolero body.
Row1. crochet 1dc in each of the next 9 chains from hook, ch1 turn
Row2.  crochet 1dc in each of the next 9 stitches from hook ( blo only), ch1 turn
Repeat round 2 until you get the length matching the opening neck!
After you got the length of band that match the length of the opening neck now it time to attach them I attach them by sc or you can attach them with you favorite method ( whip stitch) or else.
Now enjoy your new Bolero!

If you make one I would love to see your creation tag me on Instagram! would love to see your creation.
Can't crochet or don't have time? no worry! Get unique custom handmade just for you on Etsy and a plus you guys all support small business owner!