20+Free crochet frozen inspired patterns
Frozen has become one of the greatest movies of the last few years, and it seems like everyone is absolutely in love with it. If you're one of these loving Frozen fans, then we have a great deal for you! We've searched the web and found a bunch of fun Frozen related crochet patterns. So prepare to Let It Go, and start searching our list for your next project!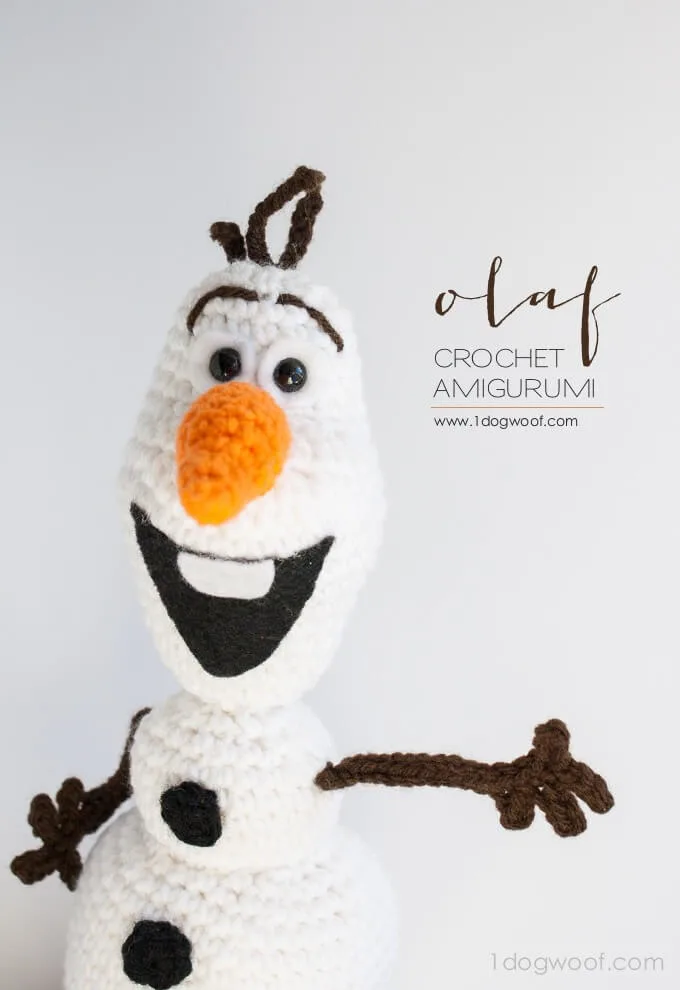 1.http://www.1dogwoof.com/2014/11/olaf-frozen-crochet-pattern.html
He's jolly and full of energy, and he loves warm hugs. Let's start off today with an adorable Olaf crochet pattern!
2.http://thegingerbeast.blogspot.com/2014/04/free-crochet-pattern-olaf-from-frozen.html
If Olaf is one of your favourite characters, don't worry, we've got plenty of different Olafs for you to choose from!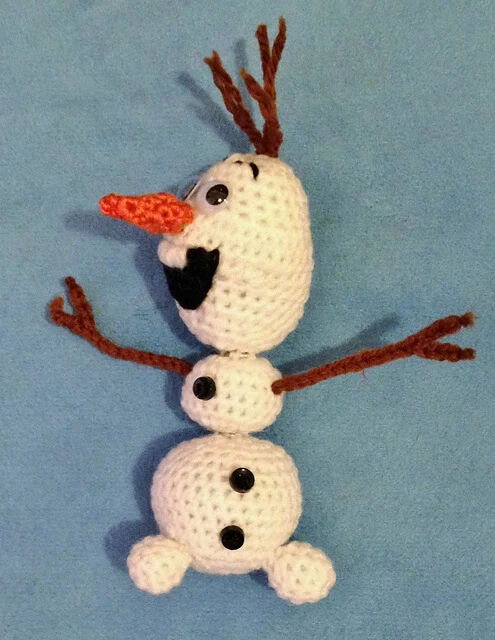 3.http://www.ravelry.com/patterns/library/snap-apart-olaf
Here's another Olaf! It's easy to make and just check out that smile!
4.http://www.hopefulhoney.com/2014/09/frozen-olaf-inspired-hat-crochet-pattern.html
How would you like to try your hand at an Olaf hat? It's adorable and will make you smile every time you wear it!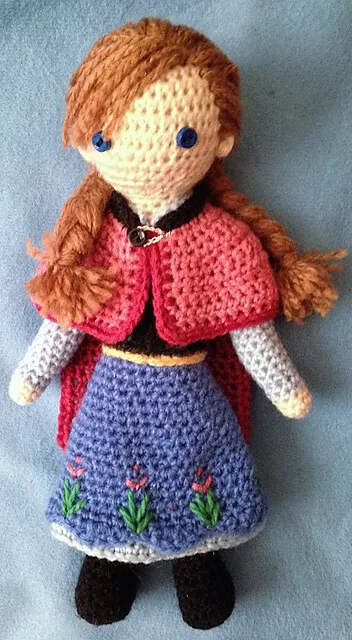 5.http://www.ravelry.com/patterns/library/anna—frozen-crocheted-doll-pattern
Now we've got a fun Anna pattern for you to try. You'll fall in love, because love is an open door.
6.http://www.repeatcrafterme.com/2014/09/crochet-snow-queen-hat-pattern.html
This pattern is a hat inspired by Elsa. It features her beautiful braid and will add a touch of glamour to your winter apparel.
7.http://www.knotyournanascrochet.com/2014/06/queen-elsas-frozen-inspired-cape.html
Now how about you try out an Elsa inspired cape to go with your Elsa hat? You'll be nice and warm in the winter weather.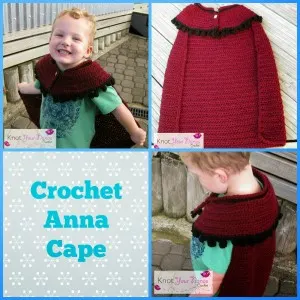 8.http://www.knotyournanascrochet.com/2014/05/frozen-inspired-crochet-anna-cape.html
Remember in the opening notes of Let It Go when Elsa lets her cape fly off into the wind? Now you can make your own cape just like it!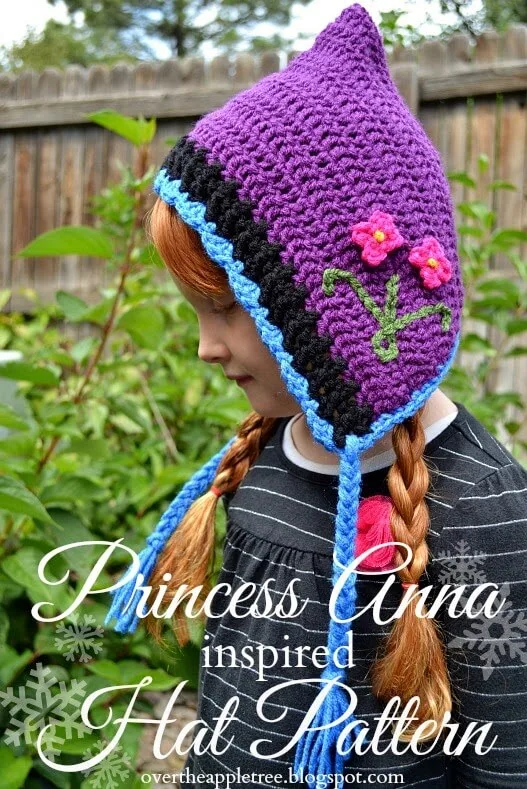 9.http://overtheappletree.blogspot.com/2014/08/princess-anna-crochet-hat.html
The style of clothing in Frozen was amazing, so I bet you'd love to have your own Anna styled hat!
10.http://www.sunsetfamilyliving.com/free-pattern-elsas-braid/
If you liked the first Elsa braid offer, then you'll really love this one too. Check it out!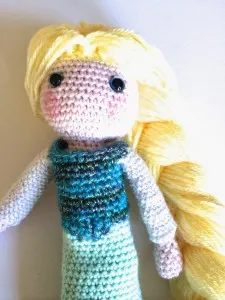 11.http://www.annoocrochet.com/2014/05/elsa-crochet-doll.html
Now you can make your own Elsa doll with this fun pattern. Take Elsa with you wherever you go!
12.http://inkysmiles.blogspot.com.au/2014/02/ladder-scarf-tutorial.html
Here's a fun scarf that was inspired by the colors of Frozen. You can be sure that it will keep you warm when the snow starts to fall.
13.http://www.hopefulhoney.com/2014/09/frozen-princess-elsa-inspired-hat.html
This pattern will let you wear Elsa's crown and braid as you rock your princess fantasy!
14.http://www.hopefulhoney.com/2014/10/frozen-princess-anna-inspired-hat.html
Or if you'd rather be the quirky and lovable Anna, you can do that too!
15.http://www.triflesntreasures.com/my-attempt-at-blogging/kodys-no-man-free-applique-crochet-pattern#.VI0x3WccTmQ
This Olaf is a little different than the rest, he lays flat instead of being 3D. You could make him and turn him into a magnet for your fridge, for example.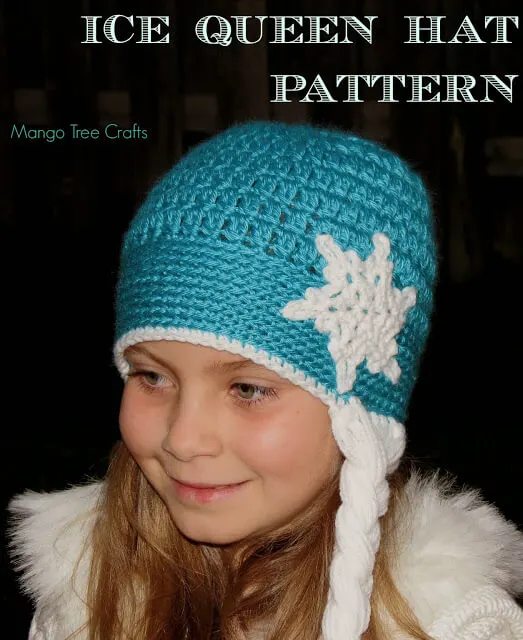 16.http://mangotreecrafts.blogspot.ca/2014/11/ice-queen-crochet-hat-pattern.html
Here's another fun Elsa inspired hat. This pattern doesn't feature her whole head of hair, but it's still fun and has a cute snowflake on the side.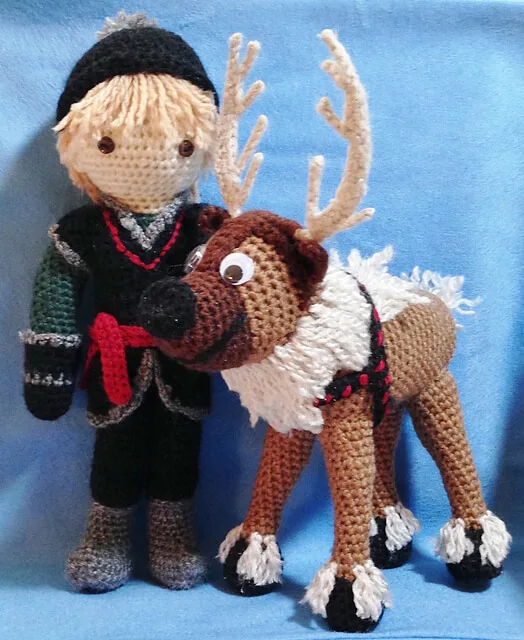 17.http://www.ravelry.com/patterns/library/crocheted-reindeer-based-on-frozens-sven
We couldn't leave you without showing of Sven and Cristoph. Now the whole Frozen family is complete.
18.https://cogaroocrafts.wordpress.com/2014/04/26/elsas-crown-frozen-free-crochet-pattern-tutorial/
here a cute little crochet crown for Elsa with clear tutorial to follow along.
19.http://www.kuwaitmomsguide.com/home/crochet-princess-tiara
make this crochet princess tiara of Elsa and Anna you can whip this up in a flash.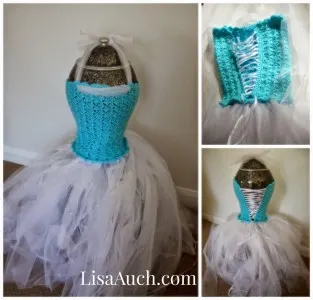 20.http://www.crochet-patterns-free.com/2014/08/crochet-top-tutu-dress-for-older-girl.html
Dress up you little one with crochet Elsa inspires Tutu dress with super simple instruction.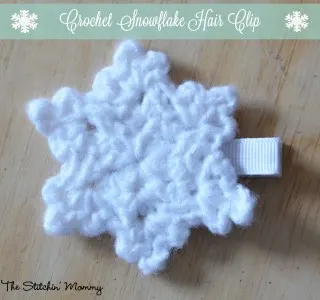 21.http://thestitchinmommy.com/2012/12/crochet-snowflake-hair-clip-free-pattern.html
And before you finish the list, here's a cute little snow flake hair clip that you can wear to any holiday party!
I think after going through this list, we all love Frozen just a little bit more. Or maybe you know someone who is crazy about Frozen! Either way, these projects will put a smile on someone's face.