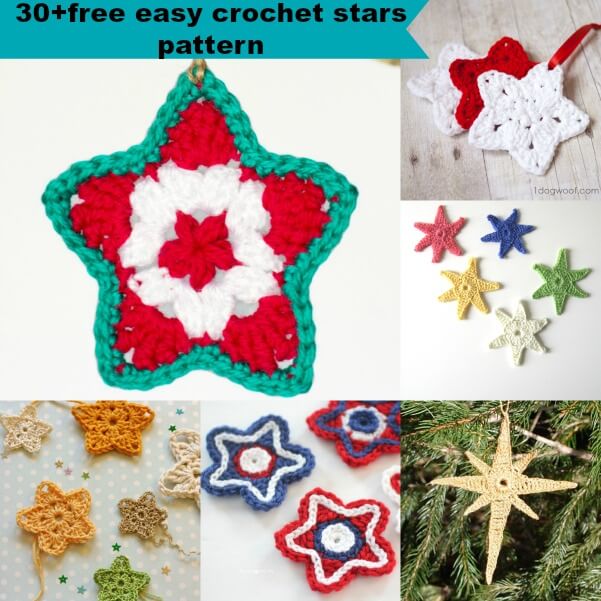 free easy Crochet stars patterns
Crocheting can be a very rewarding hobby, especially when you've been inspired. We aim to inspire you to start your next project with some teeny tiny crochet stars! Stars are used in all kinds of ways, from looking beautiful to being a sign of things to come. We've made a list of all kinds of small star crochet patterns that are absolutely free!
Easy crochet star applique for beginner on jennyandteddy.
.http://www.1dogwoof.com/2013/12/crochet-star-ornament-pattern.html
Here's a really cute star to get you started. This pattern shows you how to crochet a star, and you'll learn how to love them!
.http://www.petalstopicots.com/2011/12/crocheted-star-of-bethlehem-ornament/
If you love the story of the star of Bethlehem, you'll love this free star crochet pattern.
http://thestitchinmommy.com/2014/06/crochet-granny-star.html
This is a quick and easy star crochet pattern for beginners, it's also very cute.
.http://www.hopefulhoney.com/2014/11/star-christmas-ornament-crochet-pattern.html
This is definitely a crochet star ornament pattern. It's one of my favorites.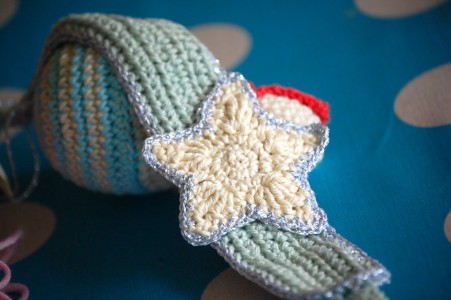 5.http://greedyforcolour.blogspot.com/2011/12/quick-crochet-star-pattern.html
This is a really easy pattern for beginners to try out.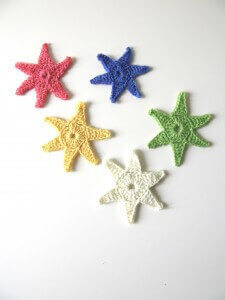 http://meetmeatmikes.com/crochet-some-stars-go-on/
I bet you didn't expect to find sea stars on this list, did you?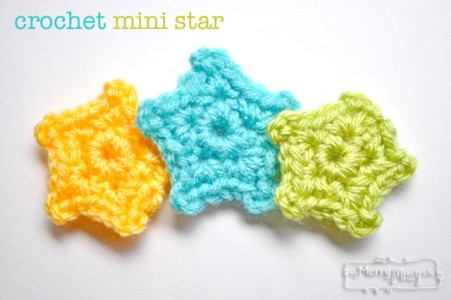 http://mymerrymessylife.com/2013/06/crochet-mini-star-applique-free-pattern.html
Beginner star crochet patterns like these are always so fun to make, because they allow you to learn to make stars, but also allow you to be creative.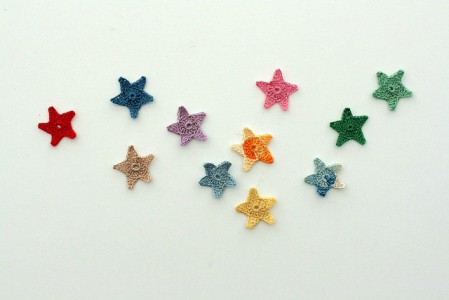 http://foothillhomecompanion.blogspot.com/2011/02/crochet-star-pattern.html
These stars look like a lot of fun to make, you should definitely try them out.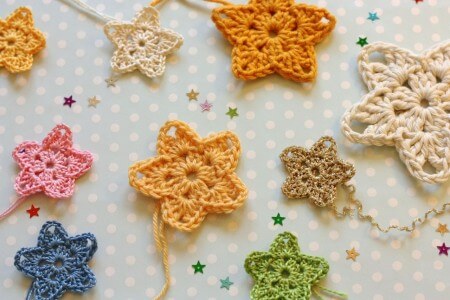 9.http://sandra-cherryheart.blogspot.com/2013/12/twinkler-stars.html
You could make a few of these stars and string them together for a decoration. That would be so cute!
http://rubyandcustard.com/free-stuff/easy-crochet-star-pattern-and-tutorial/
I really like the circle pattern within these stars, they add a little extra touch to them and make them stand out!
http://www.mooglyblog.com/glittery-crochet-stars-in-2-rounds/
I bet you can imagine hanging these on your next Christmas tree!
http://attic24.typepad.com/weblog/teeny-tiny-stars.html
These tiny little stars are sure to capture your heart.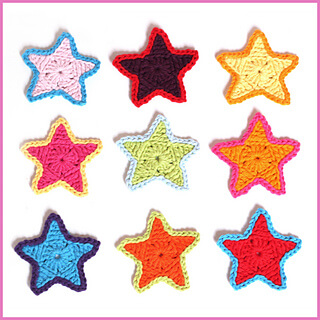 http://accordingtomatt.blogspot.com/p/simple-star-tutorial.html
The colors on these stars mixed with that cute outline make this pattern a must try!
http://www.madepeachy.com/crochet-star-garland/
Here's something a little more difficult for you to try if you've mastered the beginner phase!
http://www.crochetspot.com/free-crochet-pattern-stars/
This free star pattern could start you on all kinds of crafts, don't count this one out!
http://www.fiberfluxblog.com/2012/01/free-pattern-tiny-one-round-hearts.html
Here's something a little different, 3D stars. You could make your own starry night at home!
http://www.freewebs.com/bethintx/granniesstar.htm
I really love this braided pattern star. It will definitely capture your interest!
http://www.lionbrand.com/faq/540.html?www=1
This star reminds me of a snowflake, it just looks so delicate.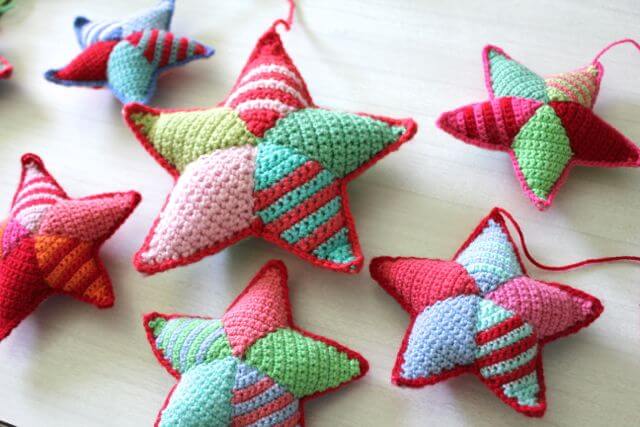 http://littlewoollie.blogspot.com/2013/05/crochet-star-making-tutorial.html
Here is a different 3D style star. This could inspire you to make crochet star pillows!
http://www.jjcrochet.com/blog/crochet-flower-star-pattern/
This lace style star looks really elegant and could add a cute flare to a hat or scarf.
.http://www.crochetdynamite.com/2012/07/mini-wishing-stars.html
Aww, just look at these teeny tiny stars! They are so adorable!
http://www.beginner-crochet-patterns.com/star-crochet-pattern.html
This is truly a beginner crochet pattern, but they sure are fun to make.
http://spincushions.com/hanging-stars-free-crochet-pattern/
Imagine making a few of these stars and hanging them from your ceiling; then you could look up at the stars in your own home!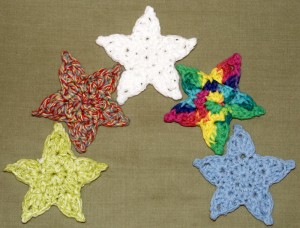 http://stitch4ever.com/free-patterns-2/free-crochet-star-pattern/
We want to give you a bit of variety, and this pattern is sure to give it to you!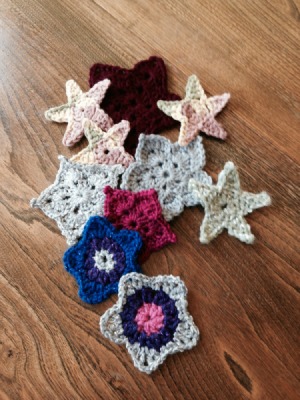 http://www.thriftyfun.com/Making-a-5-Point-Crochet-Star.html
There's so many different stars here, that you won't even know where to start!
http://www.repeatcrafterme.com/2014/06/teeny-tiny-crochet-stars.html
This star pattern is full of color and life, you'll love it.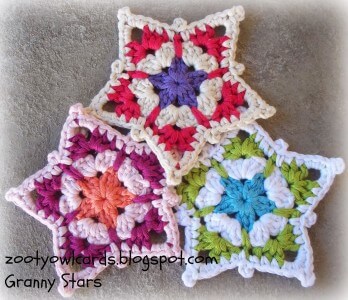 .http://zootyowlcards.blogspot.com/2014/05/granny-star-pattern.html
This star has all kinds of patterns and colors that are absolutely beautiful!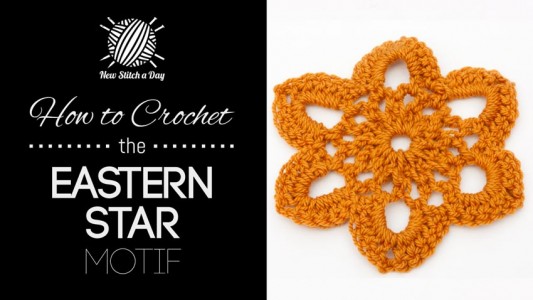 http://newstitchaday.com/how-to-crochet-the-eastern-star-motif/
This is a totally different style of star for you if you are really looking for something outside the box.
http://www.bellacoco.co.uk/2014/11/crochet-star-pattern.html
Here's another snowy style star for you that could spice up your Christmas decorations.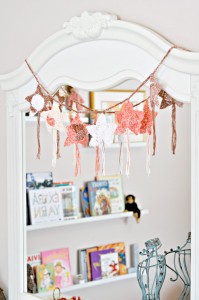 http://www.thebigrevealblog.com/crocheted-star-garland-tutorial-and-free-pattern/
These stars may seem bizarre, but don't count them out. They have a sense of true character about them.
31.http://sallystrawberrycrochetandknitting.blogspot.com/2014/03/new-free-pattern-cute-crochet-stars.html
Add a splash of color your day by making a few of these stars!
32.http://www.innerchildcrochet.com/patterns/gapless_star_applique.html
Or if you'd like something a little more relaxed, try out this pattern!
33.http://jodegenhart.com/crochet-star-pattern/
Awaken your creative side with these patterned stars!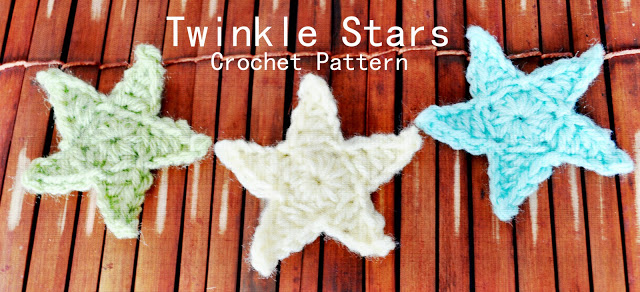 34.http://bitowhimsyblog.blogspot.com/2011/01/twinkle-star-crochet-pattern.html
Twinkle, twinkle little star. How I wonder what you are, or how I could make you.
35.http://www.repeatcrafterme.com/2013/06/patriotic-crocheted-stars.html
Last but not least, these red, white, and blue stars will be a fun challenge for you.
As you can see, there are all kinds of stars out these in the world. All you need to do now is find the star that suits you the best. Maybe you'd prefer an easy crochet pattern, or maybe you'd prefer a bit more of a challenge. Whatever you prefer, let your creativity shine through the night!