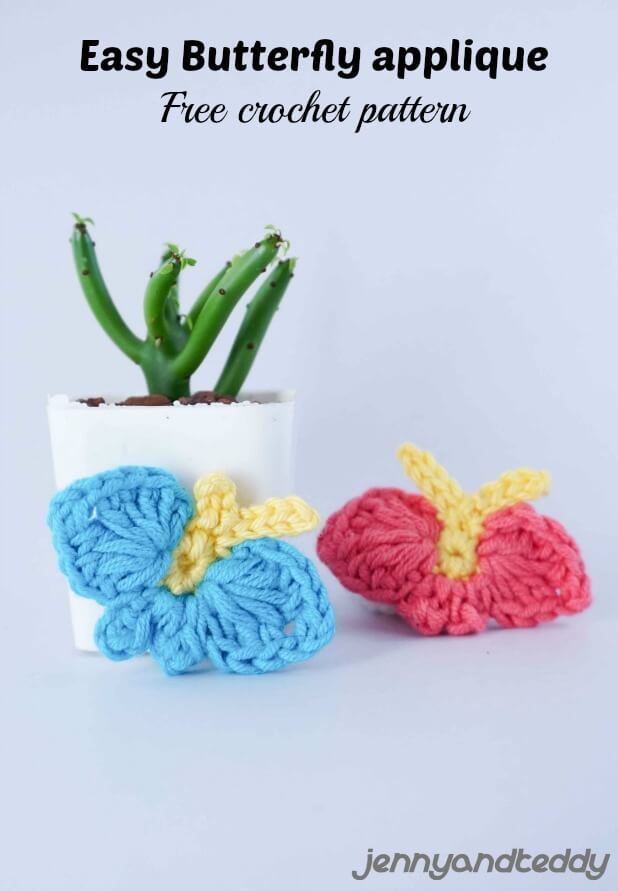 Say goodbye to Old Man Winter and hello to Spring with this easy crochet butterfly applique!
It's perfect for beginners and a quick yarn project to keep you company while watching TV at night.
With this free crochet pattern, you can whip up a dozen butterflies before your favorite television show is over!
Unlike a lot of crochet patterns, the easy crochet butterfly doesn't take a lot of yarn.
Love that! It's especially good news if you have a big bag of leftover yarn scraps from other knitting or crochet projects.
It also makes this free crochet pattern ideal for using in schools or assisted living communities when you volunteer, as most times the yarn is donated in odd quantities and there's never quite enough to complete a full project.
For this easy crochet pattern it doesn't matter if the yarn is the same throughout, because every butterfly is beautifully unique.
Need a quick Easter basket filler or Mother's Day gift? Crochet a few of these up to give as gifts. Stick a strip magnet on the back of the finished crochet butterfly for a quick refrigerator display.
Or, if you're giving the butterfly to a little girl, slide a hair clip into the back loops of the butterfly and you have an instant hair accessory.
Tie a thick ribbon tail to the end and a fun, spring bookmark is ready to mark the pages of your favorite book! There's no end to the number of ways that you can transform this easy and free crochet pattern into a functional craft that is treasured for years to come.
If you're a beginner and worried that it might be a bit too complicated – don't worry! It's easy to make and is the perfect way to start your crocheting journey!
For this project you will need to know crochet basic stitches.
How to make a magic adjustable ring, half double crochet and double crochet. If you are absolute beginner, check this out. how to make magic ring.
Let's start with a supplies.
– I used scraps yarn or Lion brand 24/7 cotton
– 3.50mm crochet hook or E/4 US hook size
– Sewing yarn needle
(you can make the butterfly bigger or smaller by using bigger or smaller size crochet hooks
Video tutoral


Round1.
Make magic ring or adjustable ring and 9sc in ring (9 sts)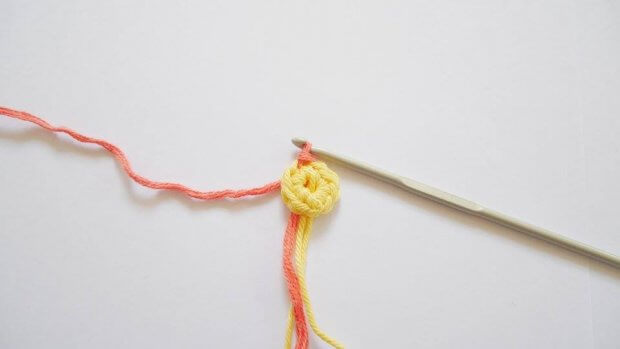 follow along the pic.
Round2.
(Sl st in the first stitch) (in the next stitch make 5dc and chain2 turn 1hdc in next chain stitch from hook and 4dc in the same stitch of 5dc) then skip1 stitch,( sl st in the next stitch then chain 2 turn make 1hdc in next chain from hook and then 1hdc sl st in the same stitch)
,( sl st in next stitch and chain 2 then turn 1hdc in the next chain from hook and slst),
( sl st in the next stitch), ( next stitch make 4dc then chain2 and turn make 1 hdc in the next chain from hook and make 5dc) then in the last stitch make sl st.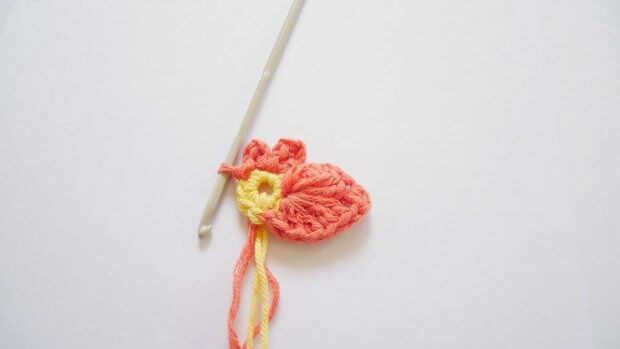 Make antenna by make 5 chain then turn and make sl st in each stitch and repeat the other one.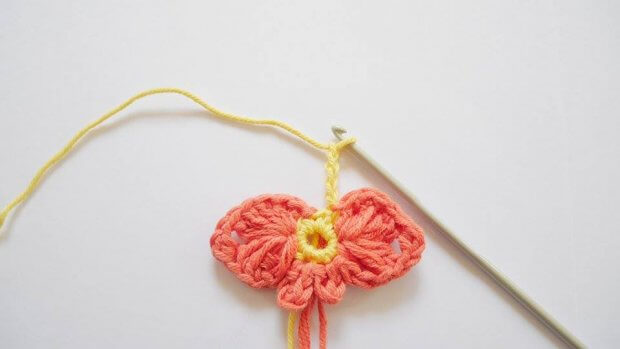 The end.
I hope you enjoy making them.