There are a lot of easy crochet sun hats tutorials out there around the web. However, I have picked out some of the 10 best free crochet sun hat patterns that are beginner friendly for you guys to make this summer.
Sun hats is one of the statement pieces that not only complete your summer outfit but also top off your sunscreen, which means double protection while you enjoy out and about on a sunny day.
Moreover, those crochet summer hats will provide you with a great shield to keep your face out of the sun's harmful rays.
How do you crochet a sun hat step by step?
Crocheting a sun hat is perfect for a summer fun project to make and enjoy wearing it at the same time.
Here are 3 easy steps to crochet sun hats.
Step1. crocheting a top part:
To crochet an easy sun hat, we will start by crocheting a circle that is big enough for the crown of your head.
Step2. crochet the side of the hat:
Then we will work continually to create to bucket shape of the hat, or you could say that we will create the side of the sun hat that is long enough to cover your forehead.
In this part of the side of the sun hat, you could go basic, or you could go fancy by adding a twist of simple lace to the side of the sun hat to make a breeze by letting the air come through so your head won't heat up during you wearing it.
Step3. crocheting the brim:
Now the last part of the summer hat, but also an important part of the overall look of the sun hat, is crocheting the brim.
There are so many types of brim sun hats that you could create, such as a wide brim, a short brim, a floppy brim, or a lace brim.
To create the brim for the sun hat, just continue to crochet, increasing round by round to get the wider length.
Can a beginner crochet sun hats?
Yes absolutely! Most of the free crochet sun hat patterns are made for beginner crocheters with less experience and use basic crochet stitches, mostly single crochet and working in a spiral or in the round.
The hats had a basic structure the top part, the side part, and the brim that all!
Tips for beginners.
Here are a few tips and tricks That I would suggest for crocheting summer hats.
Try them on: yep, that's right, keep trying your sun hat along the process, so you know it fits perfectly.
Remember to check your gauge: The gauge is the second part of the process to make the hat fit or too big if you are following a crochet hat pattern.
How to fix if your brim is too floppy: If the brim of your hat comes out too floppy and does not hold its shape nicely, just switch to a smaller crochet hook size for the brim part and crochet each stitch tightly, not too loose.
Go for the basic: Here is how to spot on for beginner-friendly crochet summer hat patterns; you might look for easy crochet summer hat patterns that have a basic shape for the crown, the bucket part, and the brim that is made from mostly basic stitch-like single crochet.
The best yarn for summer hats.
Ohhhh, this is quite hard to choose the best yarn for crocheting a sun hat for the summer, they are so many varieties and fiber content that you might love to use for your hats.
Cotton yarn and plant fiber: comes as my first choice for crocheting a hat for summertime because the cotton fiber will make you feel like a second skin, and they give great weight to the hats, which means they will hold the shape pretty well.
And your head won't heat up easily while you are out in the sun when you wear the hat. Moreover, the cotton fiber is breathable, so u feel comfy wearing it.
Other plant fiber content, like bamboo, hemp, etc., actually makes you feel comfy, the same as cotton fiber also.
Raffia yarn: The paper straw yarn to make the sun hat is lightweight and fabulous for packing in your bag. Moreover, they are so trendy for the beach hat right now.
Acrylic yarn: Polyester yarn, or we could call them acrylic yarn, is still great for valued budget yarn and can be substituted for expensive plant fiber yarn, and they still give a great shape for the sun hat.
Some of my crochet sun hat patterns are also made from acrylic yarn too.
But the contrast of using acrylic yarn is mmm… they absorb the heat quickly, and you won't feel as much comfy as cotton fiber.
Different types of hats and styles suit your outfit.
There are so many types of sun hats that will fit your style, and you could pick one of these easy crochet sun hats patterns in this collection to make it for summer.
I had grouped them in 2 different styles from the crochet brim aspect.
The short-brim: like the baseball cap hats, is on our list with a surprise twist, cloche hats, and bucket hats. These hats are easy and fast to crochet with.
The wide brim: like fedora, Panama, floppy, lace, and breeze hats, they take a little bit more time to finish but are still a fast crochet project to do.
Overall these crocheted women's hats will give to more fun to dress up in this summer.
10 beginner-friendly free crochet sun hat patterns.
Here I carefully pick out some of the best easy summer crochet hat patterns for adults. Most of the free patterns had videos to go along with step-by-step pictures tutorial.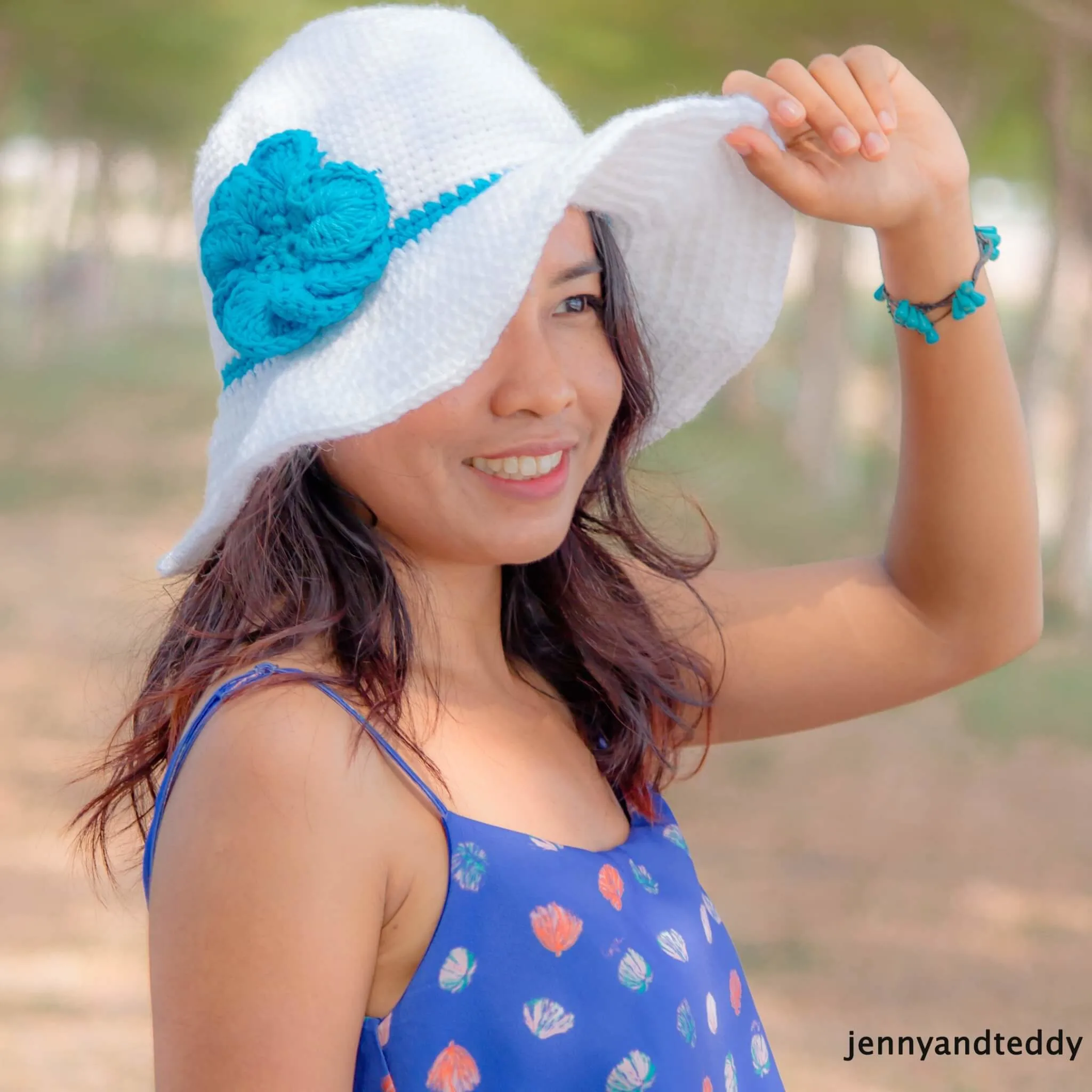 This classic wide-brimmed sun hat is my all-time favorite, and they not only bring out your feminine shine with beautiful 3d flower embellishment but also provide a great shield that protects your pretty face from all different angles of the sun ray from the top.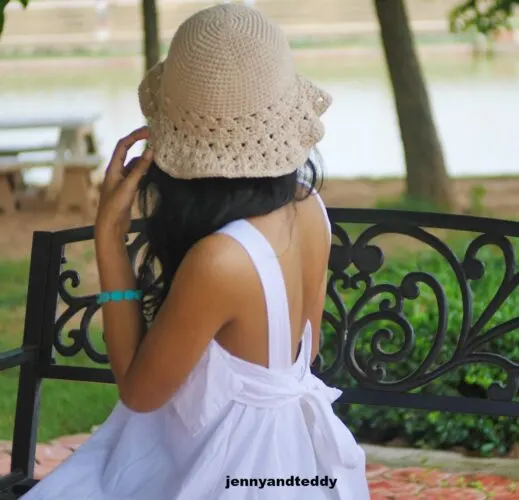 2. Crochet summer hat by jennyandteddy.
This simple yet cute crochet hat free pattern is made from cotton, which you guys already know the ultimate benefit of crocheting with cotton yarn that makes you feel like the special person on earth when you wear them, right? Lol.
Moreover, the little twist of lace stitch on the brim will make you even comfier when you are out on a hot day.
3. Floppy sun hat by jennyandteddy.
This secret garden crochet floppy hat pattern not only has the ultra benefit of wider floppy brimmed that protects your face, neck, and shoulder from the sun's UV rays but is also lightweight.
And they are made from affordable acrylic yarn that will give you an effortless look for the summertime.
4. Simple bucket hat by jennyandteddy.
Yep, here they come to my favorite hat of all time! This basic bucket hat is the easiest crochet sun hats pattern of all time. Bucket-style hats have never been out of the fashion trend yet.
They always stay the longest time in the fashion loop; I guess because they are so easy to mix and match with any outfit, from the hip-hop style to the basic look.
Moreover, this free crochet hat pattern is made from single crochet, and you cannot go wrong with a single crochet stitch, right? You will be surprised how easy they are.
5. Lace brim sun hat by jennyandteddy.
The delicate lace brim crochet ladies hat pattern is one of the good old fashion but still classic of all time.
They could top off your cute swimsuit cover-up or a white beach dress to make a statement piece.
The open lacey stitch on the brim is simple to crochet and still great for beginners to practice.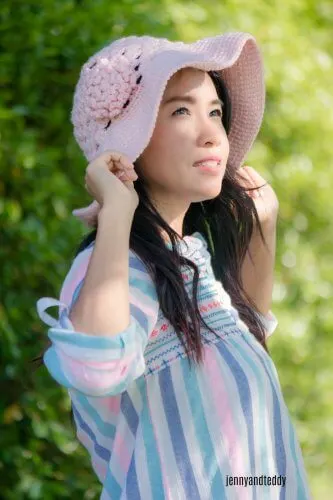 6. Summer breeze sun hat by jennyandteddy.
This women's crochet sun hat has a delicate lacey stitch in the side that is made for you guys who need cool air to poke through the hat during a sunny day out in the garden.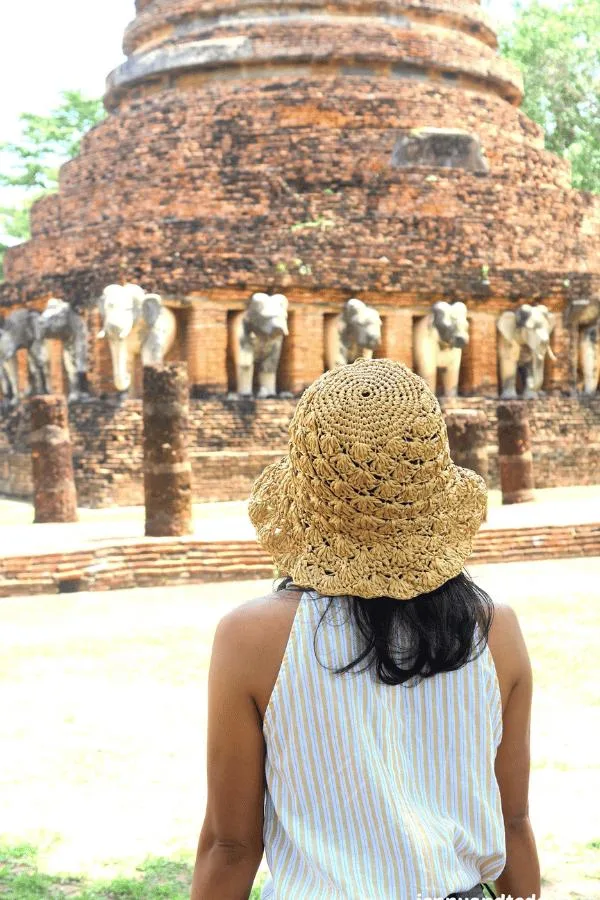 7. Raffia beach sun hat pattern by jennyandteddy.
This paper straw sun hat is made from raffia yarn, perfect for crocheting a beach hat.
And I love that this raffia hat is lightweight and very packable in my suitcase or a bag; they don't take up much space in my travel bag.
Moreover, I love how they just pop right up in beautiful shape as new when I take them out of the suitcase.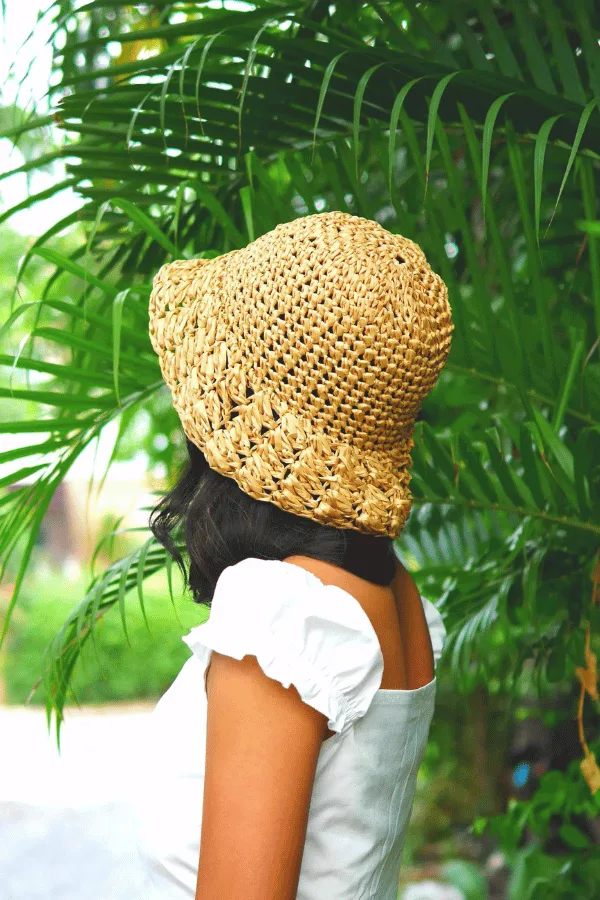 8. Everyday sun hat by jennyandteddy.
Well, this simple but stylish crochet everyday sun hat free pattern can add extra to your everyday outfit.
They just glam up the whole look, so give it a go all stitch use in this hat pattern is single crochet, and a plus is raffia yarn is used in the pattern.
It will make you feel an even more beach vibe when you wear it without going to the beach. How awesome is that?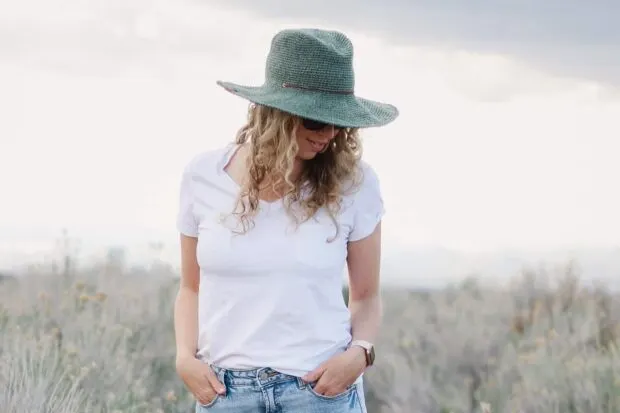 9. Fedora sun hat by makeanddocrew.
The fedora sun hat pattern is had a timeless classic shape that every girl love. They have just the right balance of wide brim that holds its shape pretty well and is versatile use in all aspects for sun protection.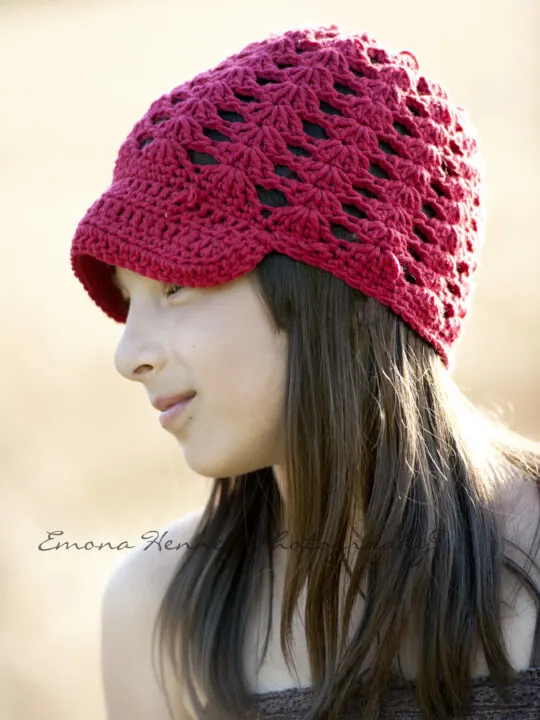 10. Newsboy Cap hat by jennyandteddy
The cap hats are here to stay, right? Yeah, if you agree with me that the baseball cap is your favorite hat that you ladies usually wear out and around town.
And this lacey crochet cap hat is free and easy hat to make for this summer.
The lacey stitch will give you a cool breeze to your head, and the plus is they come in different sizes for the adult hat to child sizes.