Flowers are blooming and this little crochet bird pattern is perfect for spring.
It's also a great time to snatch off your yarn stash and crochet something fun. That's why I'm so excited to introduce you to my newest teeny tiny bird applique.
This cute crochet bird is quick and easy and even those who are new to crocheting can master it in about 10 minutes.
Easy crochet bird pattern.
If you've been considering starting to learn crochet, this bird applique-free pattern is the easiest animal to crocheted.
I designed a cute little red crochet bird with easy-to-follow instructions that use small quantities of yarn.
It's a great piece to warm up your hook and learn the basics of crochet stitches.
So, what can you do with this little bird embellishment? The possibilities are endless! Use it to decorate your purse for Spring or stitch it to your favorite sun hat.
Add a zipper pull to it and it can decorate your child's coat or even your laptop bag! With a ribbon tied to the belly of the little bird, you can use it as a crochet bookmark to save your page.
Need to add pizzazz to your Easter baskets? Whip up a couple of little birds, some tiny crochet hearts, and an easy crochet butterfly to make the baskets stand out!
How do you crochet this little bird pattern?
Best of all, like so many of my projects, the little bird applique can be done with leftover yarn.
Cotton yarn is my yarn of choice for this project, but if you only have acrylic yarn, that will work too.
Let your imagination run wild with color combinations and have a "tweet" time with your new free crochet pattern!
For this pattern project, the head and the body of the bird are crocheted all in one piece. Then crocheting the wings and beak.
For the eyes, I use black felt and craft glue to stick them on.
Skill and abbreviation.
Skill level: easy
American crochet term.
you will need to know crochet basic stitches.
How to make a magic adjustable ring
sc which means single crochet
hdc which means half double crochet
dc which means double crochet
sl st which means slip stitch
st which means stitch
sts which means stitches
How to crochet a bird step-by-step video tutorial.
Supplies for this crocheted birds applique.
I used scrap yarn, in this example I use 4 medium weight yarn or DK weight is fine also.
3.5- 4.0 mm crochet hook or you can use any crochet hook size that suits your yarn weight as the label recommends.
Sewing yarn needle
black felt and craft glue for the eyes
you can make them bigger or smaller by using bigger or smaller size crochet hooks
Tiny & cutest crochet bird free pattern instruction.
Start with crocheting the body.
Round1.
Make a magic ring or adjustable ring and 6sc in the ring (6 sts)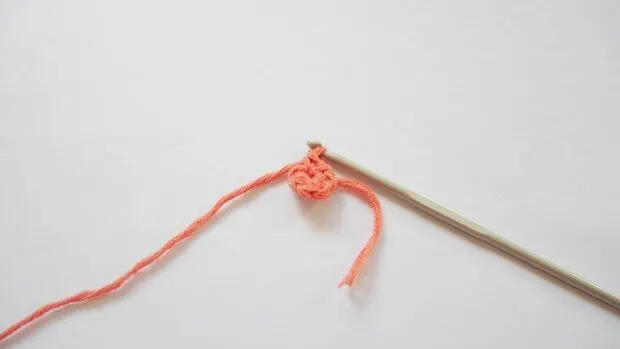 Round2.
2sc in each st around (12 sts)
Round3. *Sc in next st, 2sc in next st* and repeat from * around (18)
Crochet the head.
Round4. (make SC in each of the first 3 stitches) (in the next stitch make 4dc and 1hdc all in the same stitch) then make 1hdc in next, in the next stitch makes 1hdc, then make sl st in the next stitch, in the next stitch makes sl st, in the next stitch makes sl st.
then make 1dc in the next stitch and ( in the next stitch make 1hdc and 1dc all in the same stitch).
Crochet wings.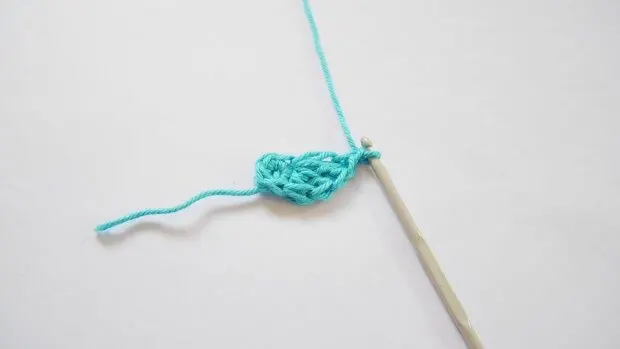 Round1.
Make a magic ring or adjustable ring and 5sc in the ring (5 sts)
Round2.
( sl st in the next stitch from hook) then in the next stitch make 4dc then chain1.
Then attach the crochet wing by sewing using a yarn needle or use craft glue for easier.
Bird beak AKA the mouth.
what I did for the mouth is make a single crochet.
For the eyes.
I am using colored paper and sticking them with craft glue or you can use felt.
All done!
Happy crocheting!