I was keen to try my hand on puff stitch and it was so easy to crochet more than I think.
I love the texture that came out very pretty and nice. So this zig zag puff stitch slouchy beanie was born. I make this beanie in mix of two colour and basically this slouchy hat made up from a rectangle.
I adapted this slouchy beanie from Brittany Bhookedcrochet on zig zag puff stitch pattern.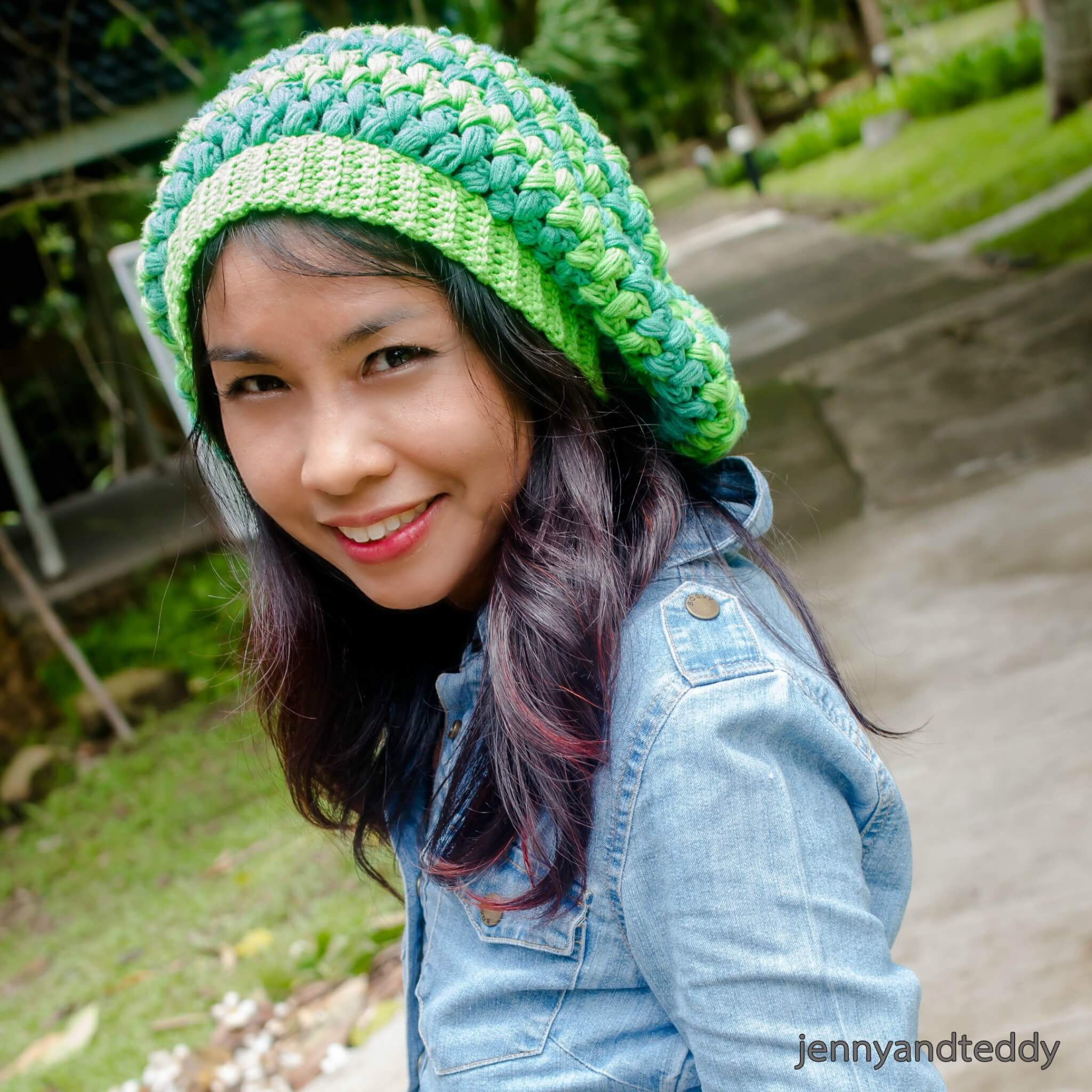 All credit of this pattern and photo goes to Brittany of Bhookedcrochet. Love all her tutorial also.
For this Zig Zag Puff Stitch project you can use any size of crochet hook and yarn.
Let's get start!
– I used Lion brand 24/7 cotton this puff stitch eat up a lot of yarn so you might need about 3-4 skien.
– 3.50mm crochet hook or E/4 US hook size
Skill and abbreviations
You will need to know how to make a magic ring or adjustable ring
-Sl st (slip stitch)
-hdc which mean-half double crochet
-blo which mean-crochet in back loop only
-flo which mean-crochet in front loop only
-ch, Chain
-YO – Yarn Over
Additional stitch: Puff Stitch (PS) insert your hook into the stitch and pull up a loop, YO repeat this 3 more times. You should have 8 loops on the hook. YO and pull through all 8 loops. Ch 1 to secure the puff.
This pattern is made for beginners! There is a basic skill level required to make the hat design.
If you don't understand any technical crochet words, don't worry I got you cover!
Here is a video titled 'free crochet class on craftsy' and a free pdf file titled 'the beginner's guide to crochet'. These will explain a lot for you.
chain in the sets of 3 until you reach desired size+3 chain ( or fit around your head perfectly)
Start with foundation chain (90+3)
Row 1: Dc in 4th chain from the hook. make a puff stitch in the chain right behind the dc you just made. (Skip one chain, dc in next. Make a puff stitch in skipped chain). Rep ()to end of row. Hdc in last chain.
Row 2: Ch 3 and turn. Skip first stitch and dc in first puff stitch. Make a puff stitch in space of the previous row ( dc in next puff stitch, Make a puff stitch in space of the previous row) Rep ()to end of row. Hdc in turning chain.
Rep row 2.-22 or until your project reaches desired length. and finish off , leave long tail for sewing ( you could change up the different colour )
Video tutorial from bhookedcrochet for this zig zag puff stitch.

we are now on to make the band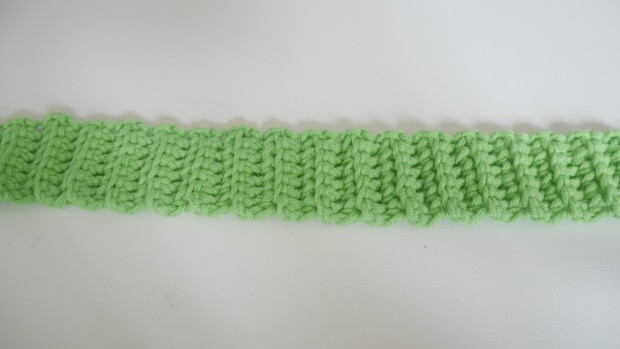 Make band
Next make the band.
Start with making a slip knot and 8 chains
Row 1. Sc in next chain from hook and sc in each chain to end turn and chain1.
row 2. Sc in back loop only and in each stitch to end turn and chain1.
Repeat round 2 until you get the length matching the rectangle!
Attach the band and the rectangle together by sewing using yarn needle.
Then sew the short side of the rectangular piece and close the top of the hat by weaving the tail and pulling tight to close.
Here we have it your very own puff stitch slouchy beanie hat.
If you make one I would love to see your creation tag me on Instagram or Facebook!
Happy crocheting!
Can't crochet? no worry! Get unique custom handmade just for you on Etsy and a plus you guys all support small business owner!